Top Footballers With Disabilities
Life with disabilities has always been challenging, but we started seeing more and more top football players with disabilities overcome their conditions.
All-time top football players with disabilities
| Rank | Player Name | Disability | Career Peak |
| --- | --- | --- | --- |
| 1 | Garrincha | Deformed spine, Leg length discrepancy | 2x World Cup Champion with Brazil |
| 2 | Lionel Messi | Rumoured autism | Winning it all at Barcelona |
| 3 | Petr Cech | Fractured skull | Chelsea's best goalkeeper |
| 4 | Edgar Davids | Glaucoma | His Juventus days |
| 5 | Gary Mabbut | Type 1 Diabetes | Played 500+ matches for Tottenham |
| 6 | Danny McGrain | Type 1 Diabetes | His 650+ matches make him a Celtic legend |
| 7 | Hector Castro | Amputated forearm | Scored Uruguay's first World Cup goal |
| 8 | Álex Sánchez | Born with one hand | Played for Real Zaragoza |
| 9 | Robert Schlienz | Amputated forearm | Scored 46 goals in 30 games |
| 10 | Gordon Banks | Lost an eye | Legendary England keeper |
| 11 | Damir Desnica | Deaf-mute | Sent off against Real Madrid for allegedly protesting |
| 12 | Jose Castilho | Colourblind | Over 600 matches for Fluminense |
| 13 | David Cotteril | Depression | Played for Wales on more than 20 occasions |
| 14 | Aaron Lennon | Anxiety & depression | The youngest player in the Premier League in 2003. |
| 15 | Danny Rose | Depression | First senior cap won after a victory against Germany in 2016 |
| 16 | Tim Howard | ADHD, OCD, Tourette's syndrome | The 4th goalkeeper to score a goal in the Premier League |
| 17 | Michael Owen | Rumored Tourette's syndrome | Scored 150 Premier League goals in 2001 |
| 18 | Paul Merson | Dyslexia | Key player at Aston Villa |
| 19 | Steven Naismith | Dyslexia | Big-game attacker for Everton |
What counts as a disability?
A disability is any disease (mental or physical) with a long-term effect on the quality of life of a person.
Eight different types of disabilities include various illnesses and chronic diseases:
Mobility/Physical;
Spinal Cord;
Head Injuries;
Vision;
Hearing;
Cognitive/Learning;
Psychological;
Invisible.
Be aware
Around 15% of the world's population is disabled, according to WHO.
Although some of the following footballers don't have disabilities as defined by Law, their conditions are still complicated and hard to deal with.
Depression, anxiety, and other disorders can interfere with their performance, concentration, and social activities outside their football career. Every disease counts, matters, and negatively influences the patient's life.
Research methodology
Step one: football research
Our team has specialists from different fields such as sports and research. In order to gather all the necessary information for this article, we searched and analyzed:
Matches
Interviews
Press statements
News about footballers with disabilities
Raports done by sports commentators
Our specialists selected the players according to the number of games they played in the top leagues.
The next factor was the importance of the footballers for the national and international teams and their popularity.
Step two: medical research
Another research key is the medical literature about disabilities and the Law. We read medical journals, articles, and official statistics to understand the conditions better.
Tips
What has been classified as a disability or a rare disease by the IE Laws appears in this article.
Last but not least, these selected players are a source of inspiration, motivating people with the same disabilities to believe in themselves.
Some footballers with disabilities take action and help people around them. Another thing they do is to become ambassadors for awareness.
How many people with disabilities play football in Ireland?
Source: thefa.com
In Ireland, about 35% of people with a disability take part socially in sports, in comparison to 50% of people without a disability, according to the Irish Sports Monitor.
Our research into top disabled footballers has brought up a more significant issue
Out of all disabled people in Ireland, several athletes suffer from physical conditions restricting their access to the League of Ireland Premier Division.
Paralympics are a different type of integration
At the Paralympics, the team has only footballers with disabilities, the rules are changed accordingly, and the field is smaller. Two types of Paralympics football are Wheelchair Football and 7-a-Side.
What does the IFA intend to do?
IFA plans to integrate folks with special conditions into this fantastic sport.
They will hire coaches that understand the issues and act on them. The coaches will also help the footballers with disabilities by presenting strategies to win and be comfortable on the field.
IFA's main strategic objectives for helping disabled football players:
Raising the awareness level of Disability Football in Northern Ireland
Improving the training methods available at the moment for disabled athletes
Increasing the number of disabled football players allowed to take place in sports activities
Creating and developing new structures for competitions and tournaments
Continuing the development of opportunities for elite disabled athletes to perform and excel
The imperative question: does Lionel Messi really have autism?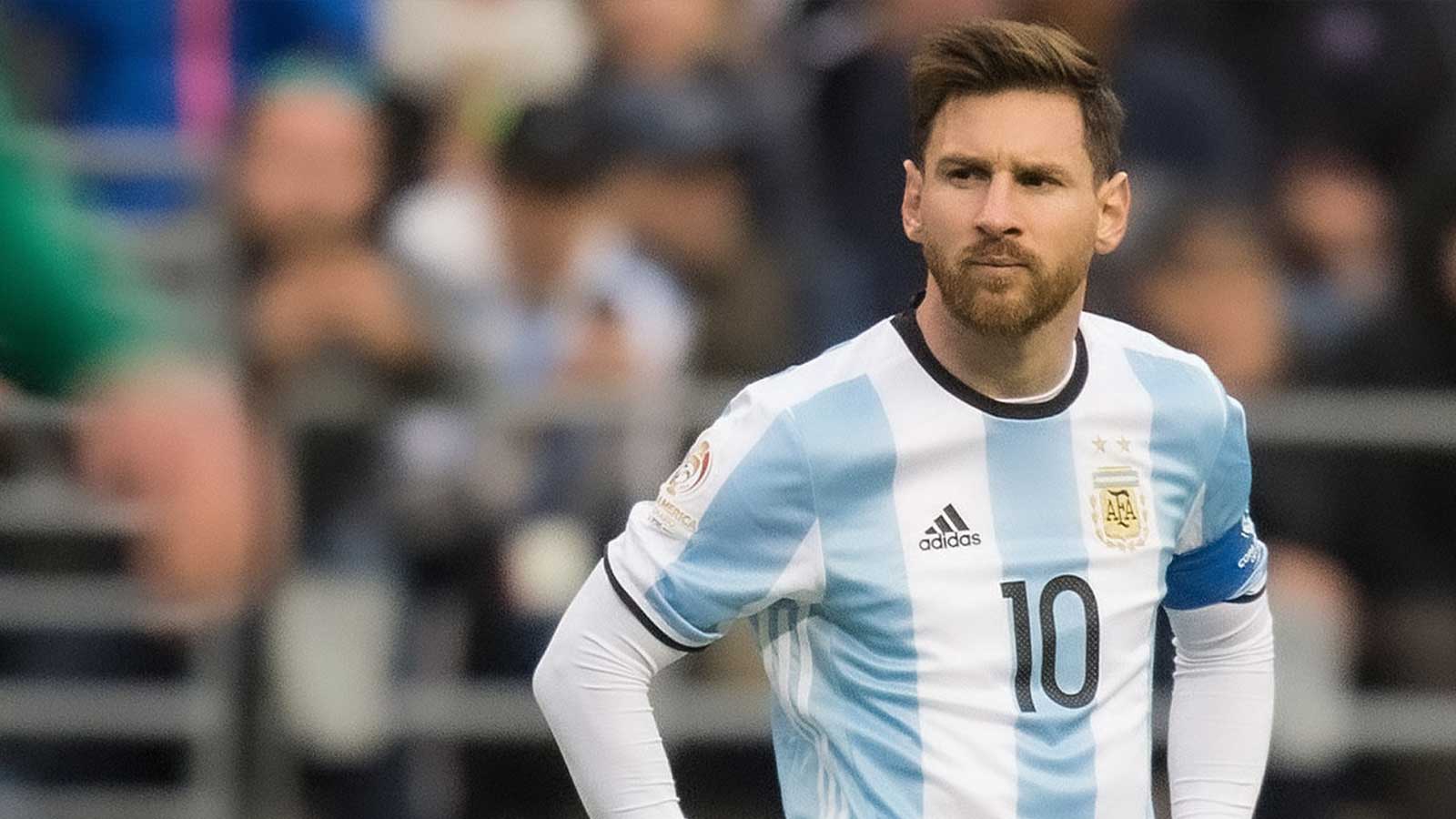 Source: cienradios.com
There is no medical record shown to the public that proves the fact that Messi has Autism. So, no, he is not autistic.
The rumours spread across publishers and newspapers fast, and everyone took it for granted.
The only thing that can be true is that he had health problems when he was a child.
Important
Another speculation is that Lionel Messi has Asperger's Syndrome. This information is another unconfirmed theory.
What is Asperger's syndrome
Asperger's Syndrome is a form of Autism. People with Asperger's have an increased focus on one thing they enjoy doing. Other traits are engaging in repetitive behaviours and difficulty in understanding human emotions.
Does Messi fit this profile?
Messi is highly focused when he dribbles and when he plays in general. Football can be considered pretty repetitive, and this also strengthens the idea.
Messi is a shy person, which can also be an Asperger's trait. He prefers messaging rather than talking face to face, even if the person is nearby.
Famous footballers with disabilities who still play
Lionel Messi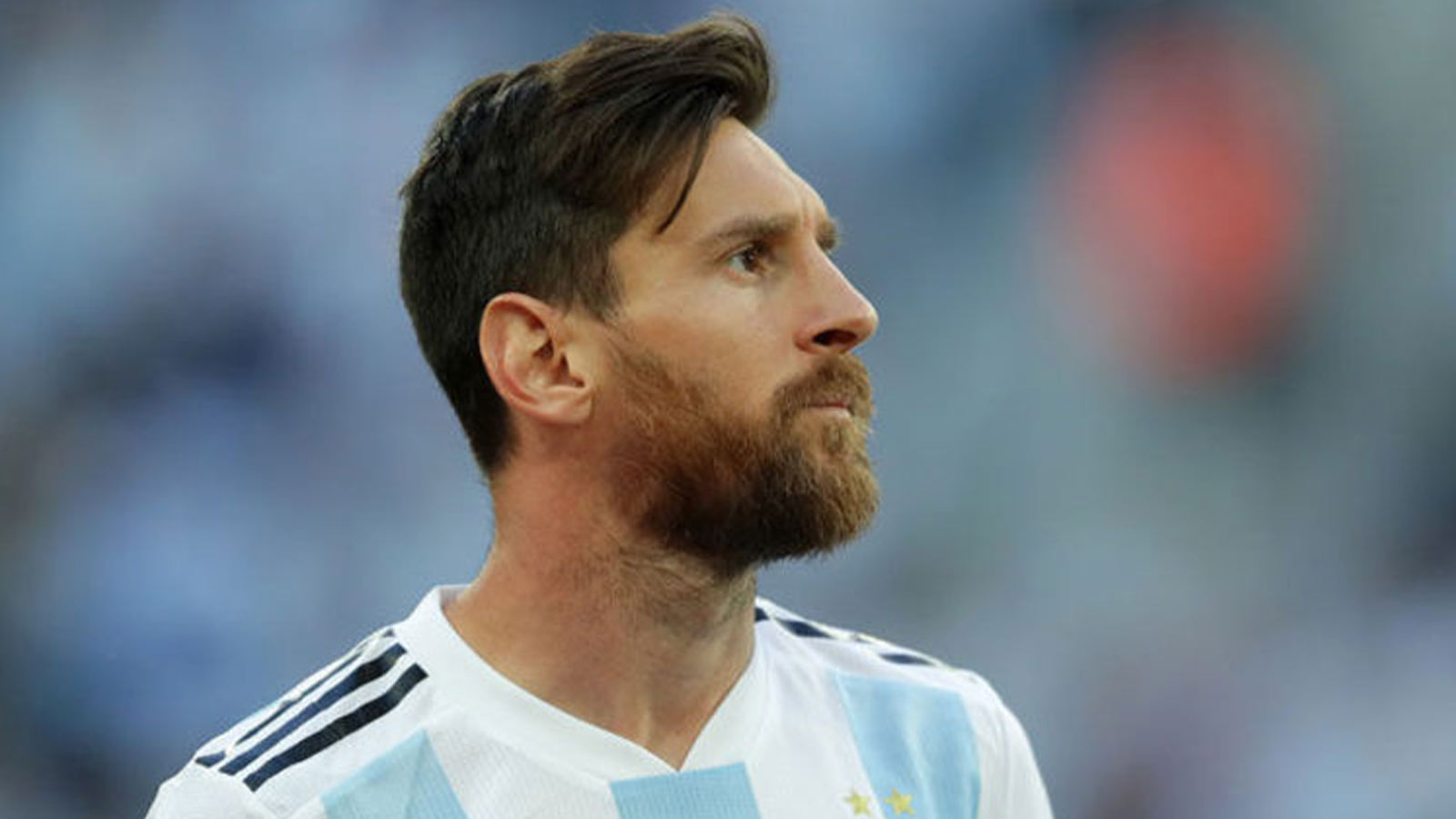 Source: express.co.uk
| Player profile | Facts |
| --- | --- |
| Full name | Luis Lionel Andres Messi |
| Born | June 24, 1987 |
| Role | Striker, Playmaker |
| Current Club | Paris-Saint Germain |
Does Messi have Autism?
His medical record, doctors, or the footballer himself do not confirm this theory. His growth deficiency is not directly linked to Autism or Asperger's Syndrome.
Lionel Messi had a disorder called Growth Hormone Disorder. This affected him in his childhood, and the treatment was too expensive for his parents.
Achievements
At 13, FC Barcelona signed with him and paid for his treatment. His treatment was a daily injection with growth hormones.
Lionel Messi has won the Ballon d'Or 7 times in the last since 2007
Messi scored more than 750 goals in his senior career.
He is the only footballer who won 6 European Golden Shoes.
Rumours & facts about Lionel Messi
He was called "el Pequeno mudito," which means "the little mute," at the age of 9 because he didn't talk with his teammates if it was not necessary.
Stories about him being diagnosed with Asperger's in Argentina in childhood are hard to believe due to how poor the country was back then.
Messi has 18 tattoos on his body. Each has its meaning for the football legend.
Messi's life
Aaron Lennon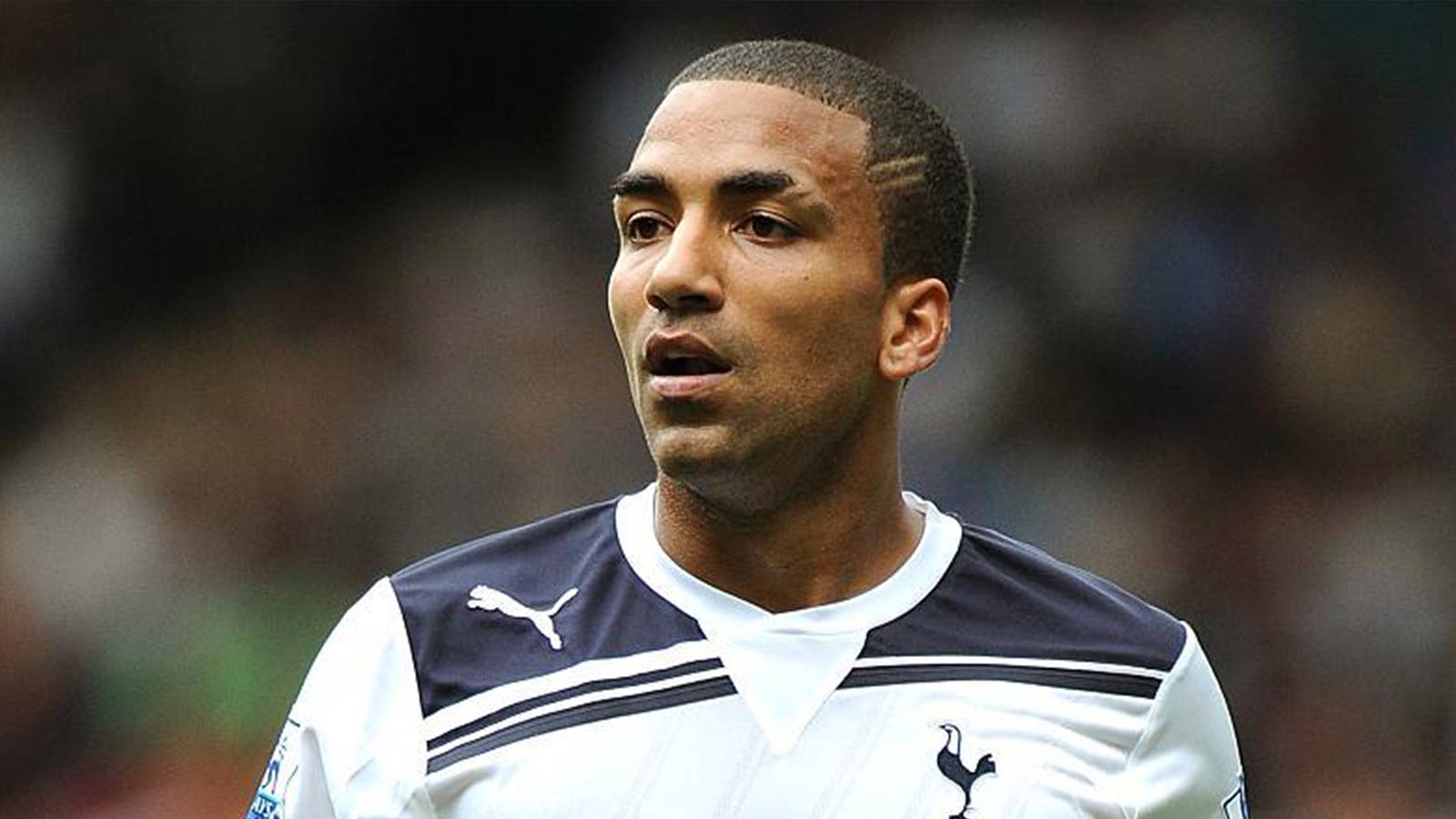 Source: thetimes.co.uk
| Player profile | Facts |
| --- | --- |
| Full name | Aaron Justin Lennon |
| Born | April 16, 1987 |
| Role | Winger |
| Current Club | Burnley |
How can depression ruin someone's passion?
In April 2017, Lennon was detained and hospitalized under the Mental Health Act 2007. He received treatment for "stress-related illness."
He talked openly about his mental health with the press after he got better. The footballer declared that he started to hate football and felt stressed and anxious all the time.
Aaron Lennon also disclosed that his family started worrying and asking about his condition. He was not a fan of speaking about his problems but felt much better after a 10 minutes conversation with his therapist.
Career
Aaron was the youngest footballer to play in the Premier League in 2003.
Lennon has over 650 appearances in his career, 21 on the National team.
He won the Football League Cup: 2007–08 and was the runner-up for the same title the following year.
Improvement of his condition
Clark Carlisle is one of the many who offered Aaron's help and support. He suffered from mental health issues in 2014 and understood his former Leeds teammate.
After the incident, his mental health improved, and other footballers contacted him for help and advice.
Each morning Aaron meditates for 15 minutes and does breathing exercises to help with his mental health.
Overcoming depression and falling in love again with football
Álex Sánchez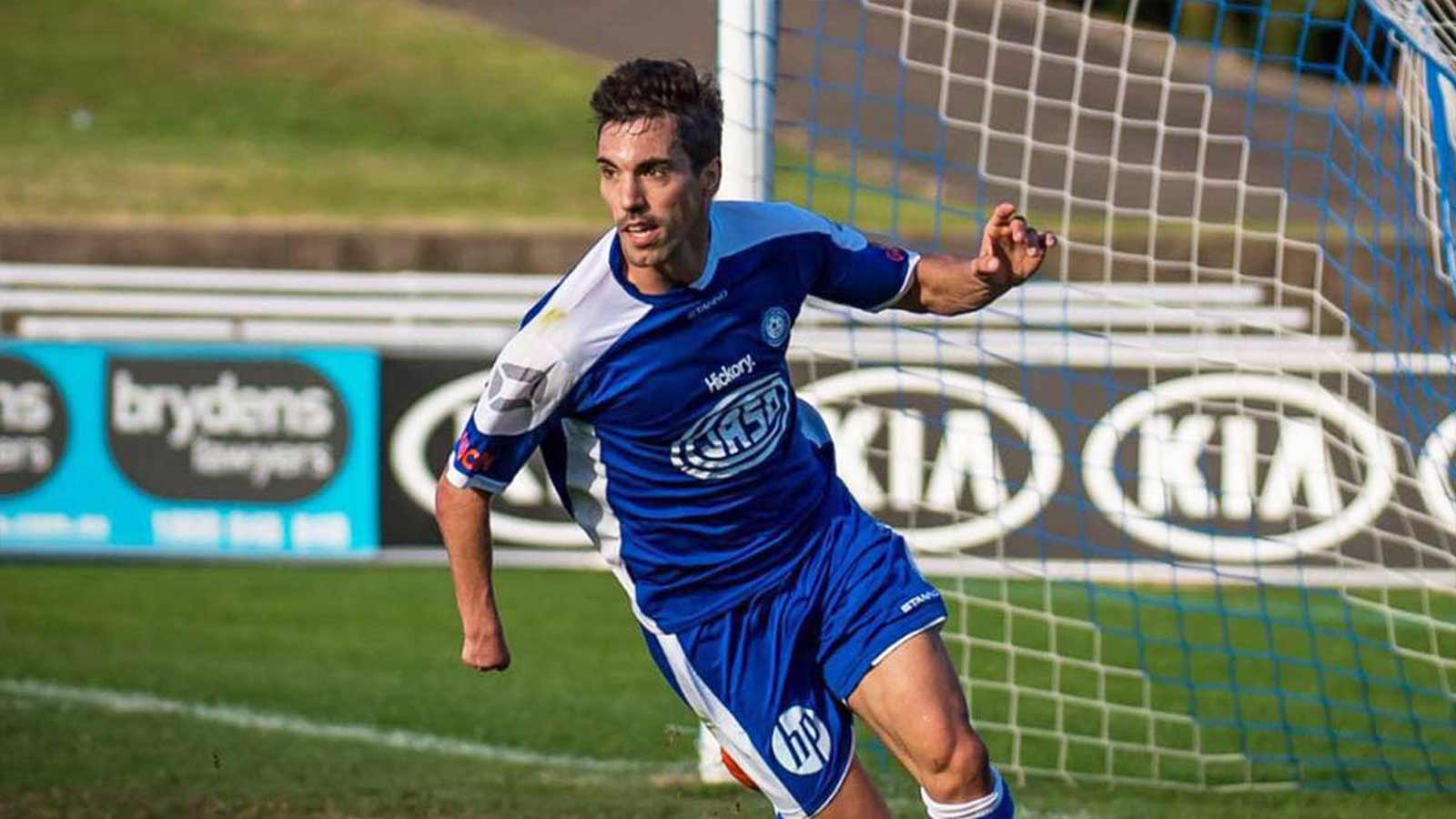 Source: as.com
| Player profile | Facts |
| --- | --- |
| Full name | Alejandro Sánchez Lopez |
| Born | June 6, 1989 |
| Role | Centre-forward, Striker |
| Current Club | SD Ejea |
Law student by night and football star by day
Sánchez was born with a physical disability; he doesn't have a right hand.
He was the first professional disabled footballer to appear in a match with only one hand.
The top disabled footballer played for Real Zaragoza.
Álex Sánchez studied Law at the university.
He scored 34 goals in just 44 appearances for Sydney Olympics.
Álex will write a book about his passion for football and Law in the following years.
Sánchez declared that he was a happy child and was never discriminated against. He was one of the joyful kids who was accepted as he was.
Álex Sánchez doesn't want to have a long football career. He desires to work in Law.
Álex Sánchez as a source of inspiration
Disabled footballer or creative genius?
Garrincha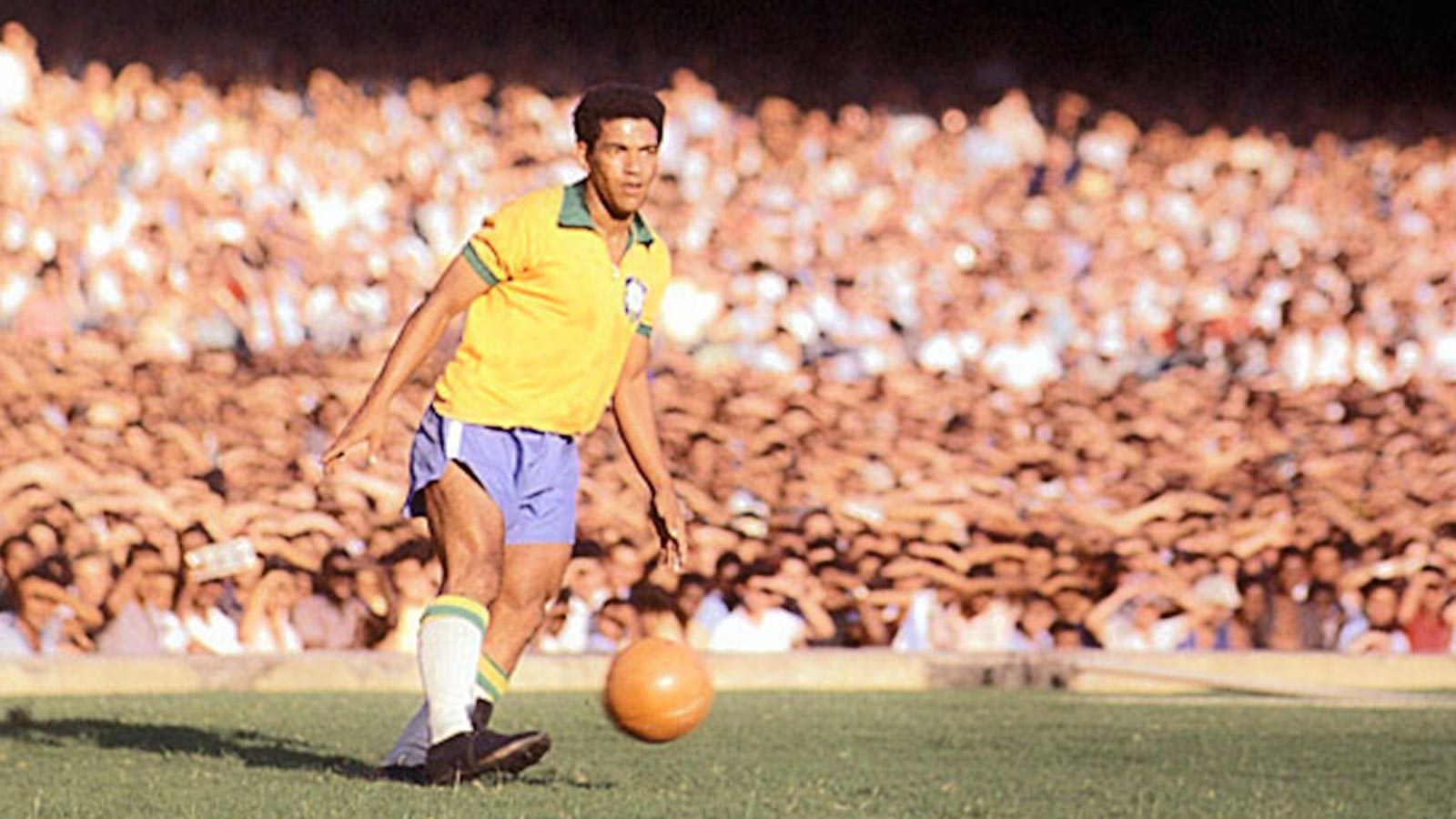 Source: twitter.com
| Player profile | Facts |
| --- | --- |
| Full name | Manuel Francisco dos Santos |
| Born | October 28, 1933 |
| Role | Right winger |
| Famous at | Botafogo |
Career as beautiful as the birdsong
Besides this, in his early childhood, his shorter leg turned inwards and the other outwards. This is why he is among the most famous disabled people and top football players.
Garrincha is the first footballer to win Golden Ball, Golden Boot, and the World Cup in the same tournament.
He played for 12 years for Botafogo, scoring 232 goals in 581 matches.
Facts about Garrincha's life
His right leg was 6 centimetres shorter than his left foot at birth.
In matches where he and Pelé played together, Brazil never lost.
His stage name, "Garrincha," comes from a little brown bird named Wren. His sister called him Garrincha because he was considerably smaller than boys his age.
Between '55s and '66s, he played 50 international matches for Brazil.
The cause of his death is liver cirrhosis because of his drinking problems.
There are two movies about his life: Garrincha – Estrela Solitária and Garrincha, Alegria do Povo.
Fun fact
Many people claim that he is the one who inspired the public to cheer "ole" in a football match. "Ole" was shouted until then only in bullfights.
The unstoppable Garrincha
Paul Merson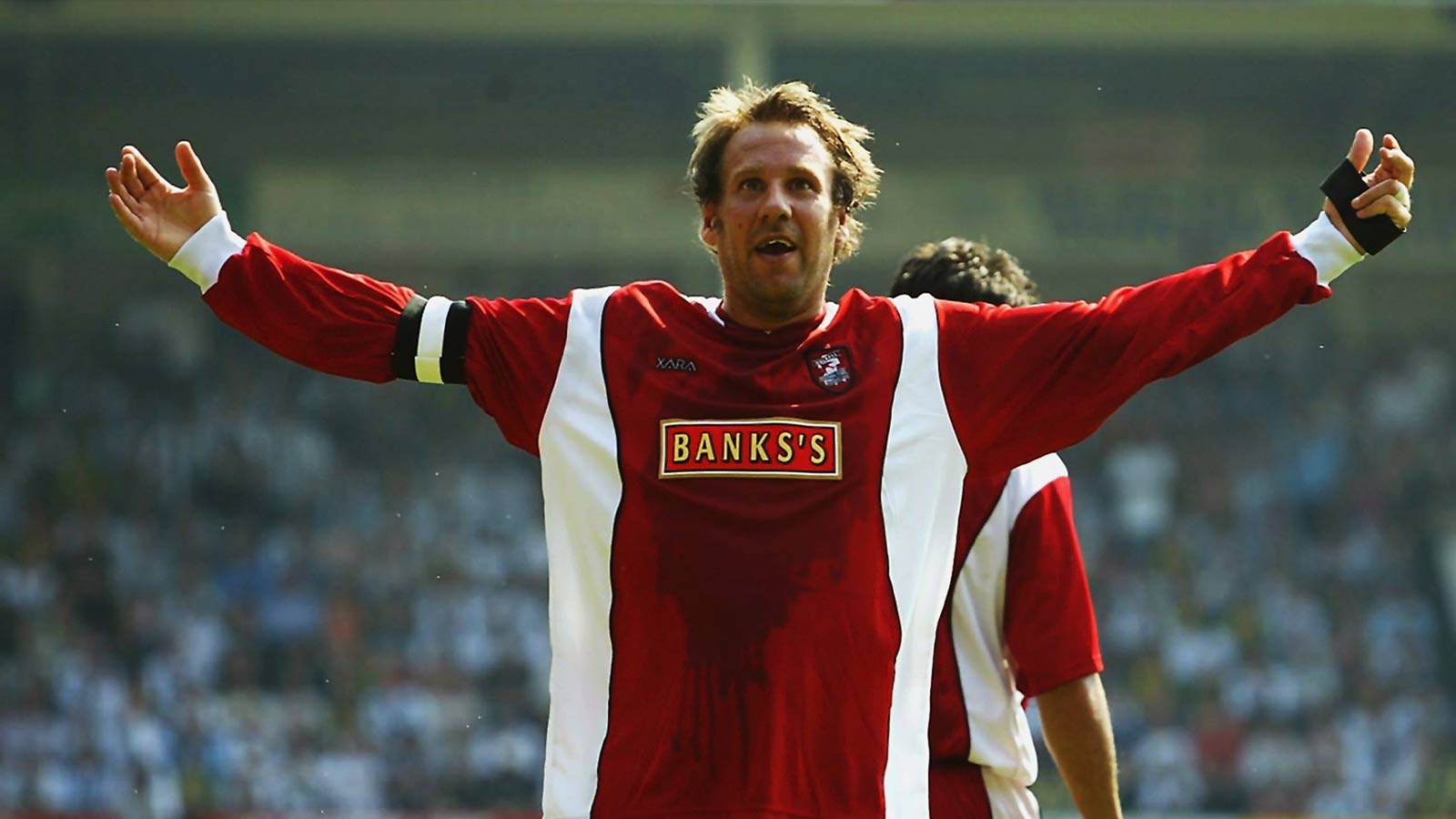 Source: maharashtravadi.com
| Player profile | Facts |
| --- | --- |
| Full name | Paul Charles Merson |
| Born | March 20, 1968 |
| Role | Forward, attacking midfielder |
| Famous at | Arsenal |
Merson's life: a rollercoaster in Arsenal's playground
Between 1985–1997 he played for Arsenal. In that era, he had 327 appearances and 78 goals.
Paul Merson won the FA Cup, two league titles, League Cup, and European Cup Winners' Cup with Arsenal.
In 1994 Paul Merson admitted that he was had been dealing with problem gambling, alcohol, and illegal substances.
Merson was in a rehabilitation program in 1995. The Football Association send him there.
He made a movie about his betting addiction to help others who struggle with problem gambling as much as he did.
Facts about Merson's life
Paul Merson was diagnosed with dyslexia when he was little. Dyslexia is considered a disability in the USA, but it is considered a learning difficulty in Ireland. In his childhood, Merson had writing problems because of it.
Besides being dyslexic, he struggles in the present with mental health issues due to his gambling addiction and money loss related to it.
Dyslexia made Paul's life even harder. One of the examples is when he had to ask for the help of the cashier from the bank to be able to write the word "thousand."
In 2012, he had surgery to remove a cancerous mole from his back. The treatment went well, and the football legend has no cancer.
Paul Merson's constant battle with addictions
Footballers with disabilities who faced injustices
Edgar Davids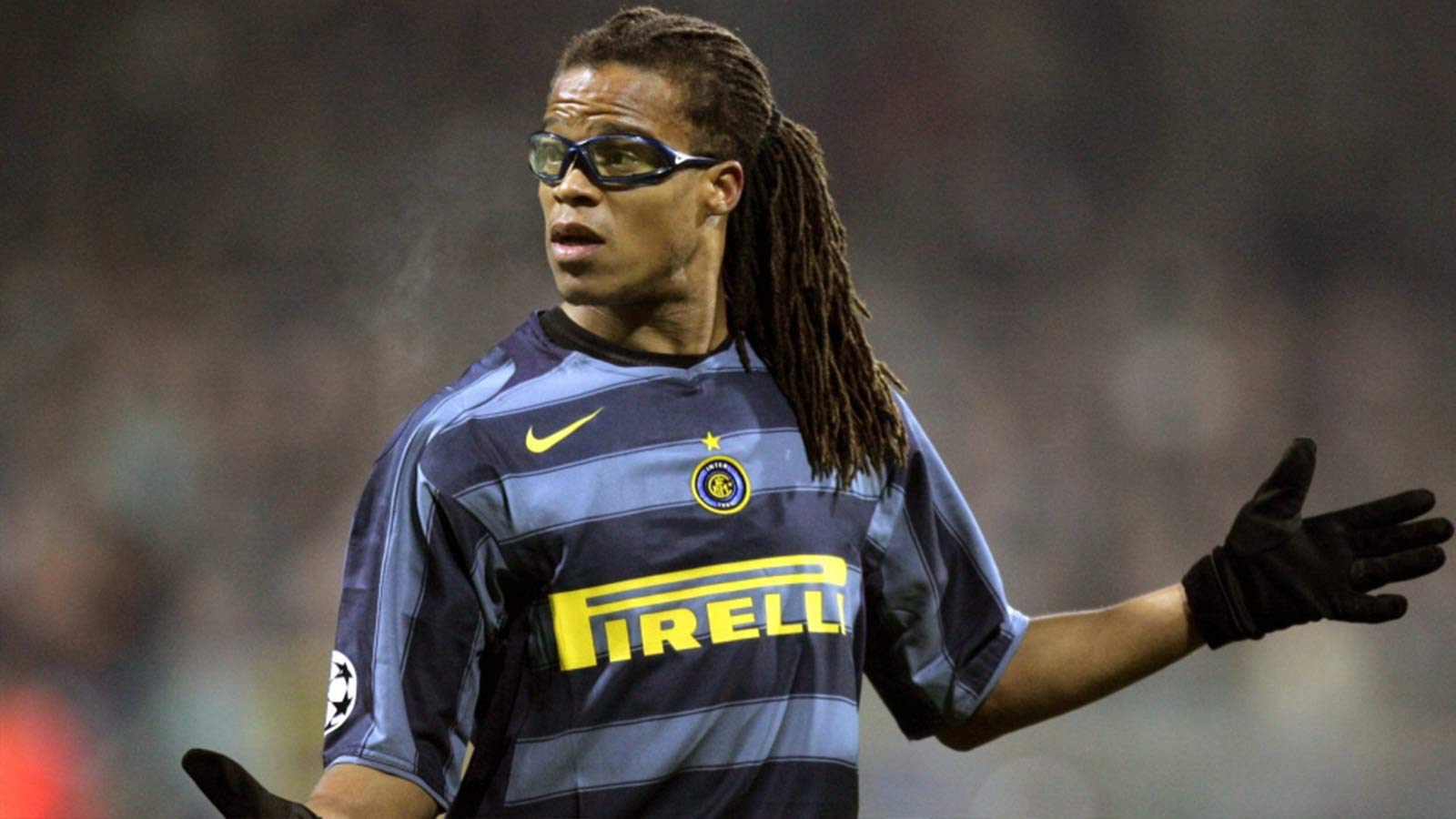 Source: twitter.com
| Player profile | Facts |
| --- | --- |
| Full name | Edgar Steven Davids |
| Born | March 13, 1973 |
| Role | Defensive midfielder |
| Current Club | Netherlands* |
Impeccable tactics, stamina, and passion
Edgar Davids was a top professional footballer who played for Ajax, Milan, Juventus, and other European football clubs.
His passion for football made him a hard-working, disciplined, and feared opponent. He was also a gifted footballer with pace, power, stamina, and strength.
Davids's nicknames were "The Piranha," "Tubarão," and the most memorable one, "The Pitbull," because of his aggressive style.
Career & life achievements
In 99′ he took a break from playing because he was diagnosed with Glaucoma. The high blood pressure in his eyes made things difficult for a period. He overcame the problem and entered the squad of footballers with disabilities.
Edgar Davids started playing football with glasses and became a fashion icon in early 2000.
The top footballer started his own Street Soccer brand called Monta Street. The brand made clothes for men, women, and children.
Edgar Davids won a lawsuit against Riot Games for making a champion skin in League of Legends look like him without his permission.
He is the Assistant Manager of the National Netherlands team at this moment.
Who let the "The Pitbull" on the field?
Damir Desnica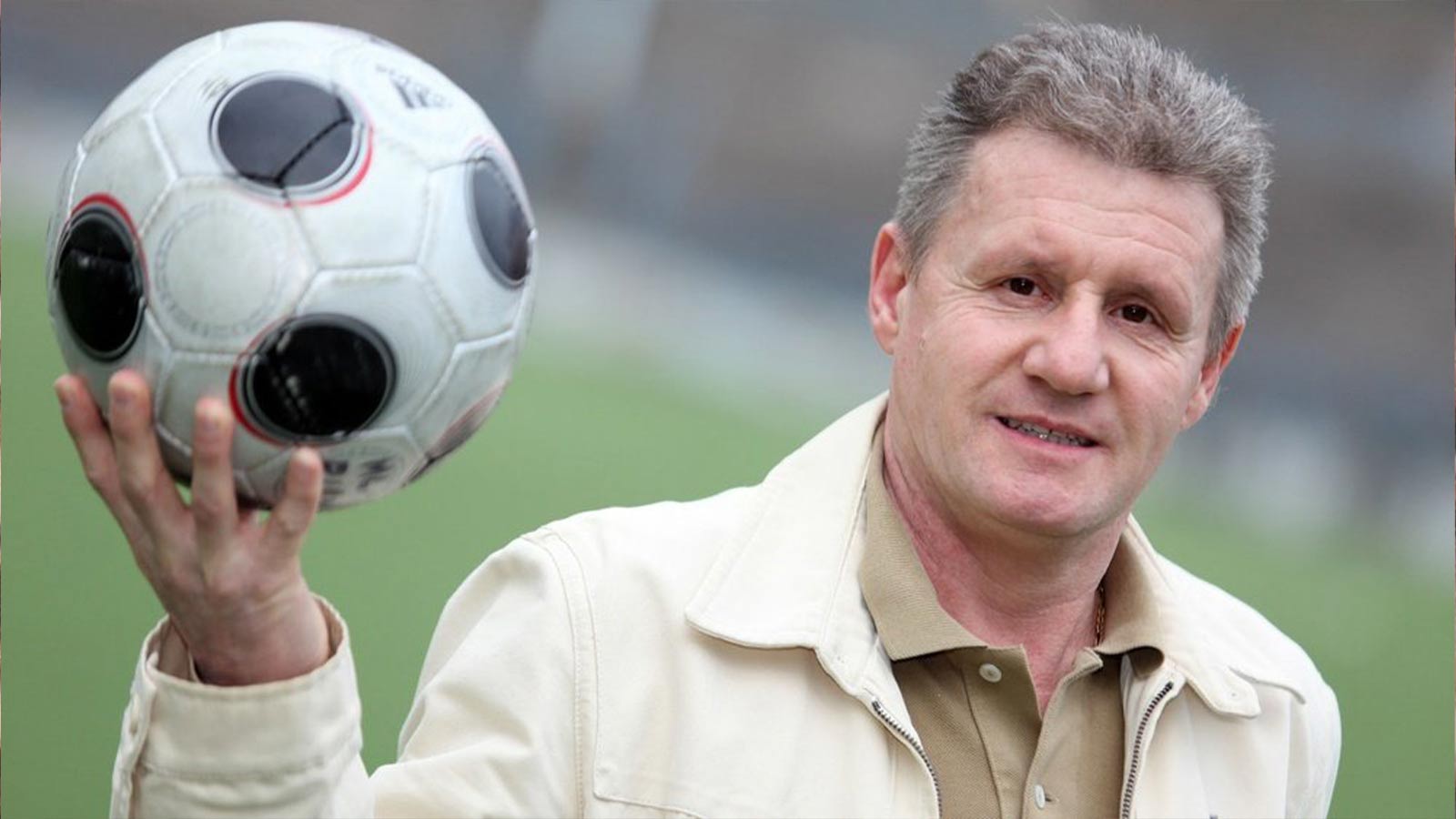 Source: pixsell.hr
| Player profile | Facts |
| --- | --- |
| Full name | Damir Desnica |
| Born | December 20, 1956 |
| Role | Forward |
| Famous at | Rijeka |
Bullies, injustices, and a legend
Desnica appeared in almost 300 official games for HNK Rijeka.
Desnica was born mute and deaf and is one of the few disabled footballers with a disability of this kind.
He was sent off for "protesting" in a match between HNK Rijeka and Real Madrid. Referees stole the victory of that game from his team.
In 2011 he talked about the incident and how his team was robbed. He mentioned that he couldn't possibly "protest" because he couldn't speak.
Desnica's life
As a kid, he was bullied, and the football field was his safe place. He mentioned that he never had problems understanding his teammates because he could read on their lips.
Desnica participated in the deaf athletes' Olympics in 1973 and won bronze.
Damir Desnica's wife is also deaf.
Desnica was one of the top football players with disabilities who had to face real difficulties and live a harsh life full of injustices.
In an interview, his daughter said clubs often didn't give him all his earnings, and she had to call the club managers from a young age and demand her father's rights.
The unforgettable match between Rijeka – Real Madrid
Michael Owen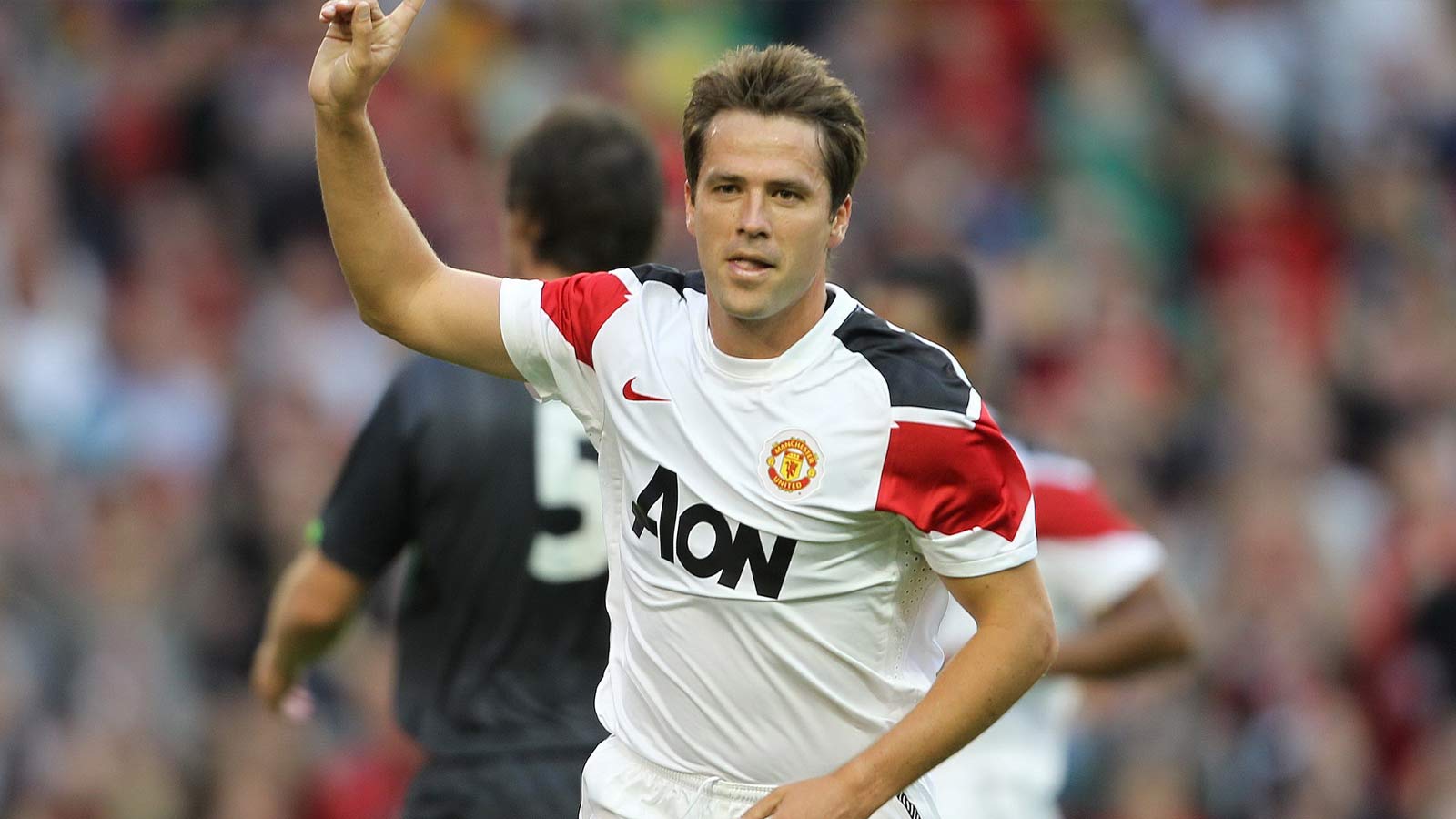 Source: 10wallpaper.com
| Player profile | Facts |
| --- | --- |
| Full name | Michael James Owen |
| Born | December 14, 1979 |
| Role | Striker |
| Famous at | Liverpool |
Michael Owen: praised for his courage while called a traitor
Michael Owen was England's youngest footballer and goalscorer in 1998.
He has over 20 individual prizes won, such as the Golden Boot and Ballon d'Or.
In 2004, Owen's sister Karen was assaulted by two men. They attempted to kidnap her but left her alone after telling them she was pregnant.
Owen owns several cars and a helicopter. He owns race horses and places bets on horse races.
From time to time, he plays card games in Ireland's land-based or online casinos.
He is a controversial professional footballer, and football supporters called him out for "betraying" clubs and playing for rival teams.
Rumours
Some people claim that Michael Owen has Tourette Syndrome.
Tourette Syndrome affects the Nervous System and makes patients have tics. His rumoured disability was never triggered in a press conference or public speaking, but he had some noticeable speaking difficulties in some interviews. He spoke long phrases but without actually saying actual words.
Michael Owen's disability is confirmed neither by him nor his family or doctors.
Owen's son has Stargardt disease, which makes his sight poor and affects his retina.
Diving deeper into Owen's mind and career
How disability can affect football performance
Source: discountsales.outletstores2022.ru
Disclaimer
Disabilities are a sensitive topic everywhere. Crowds give strange looks if the disability is showing, even if we're talking about top football players with disabilities.
Constraint dealing with bullying and stigma
In addition to the bullying and a world not built for particular persons, famous disabled people must prove that their performance is not affected.
All top football players with disabilities have to work extremely hard to balance their life.
They must adapt to their needs on the field so their life is safe and their team wins.
For example
Disabled footballers with Type One Diabetes, Gary Mabbut and Danny McGrain have to eat more before any match, so their blood sugar won't get too low. If their blood sugar is low, they can pass out or, even worse, get into a diabetic coma. Fortunately, this didn't happen so far because they did great in taking care of their Diabetes.
Neurological disabilities & their effects
The top footballers with ADHD, Autism, or Depression must take medication. The prescription pills and diets must be thought of according to the needs of the patients.
But also in such a manner that doesn't change the hormonal balance in the players' bodies.
There are many examples where athletes were disqualified because their medication was considered an advantage for their performance. Even though they proved that they were just top football players or athletes with disabilities.
Are there any disabled footballers in the Premier League?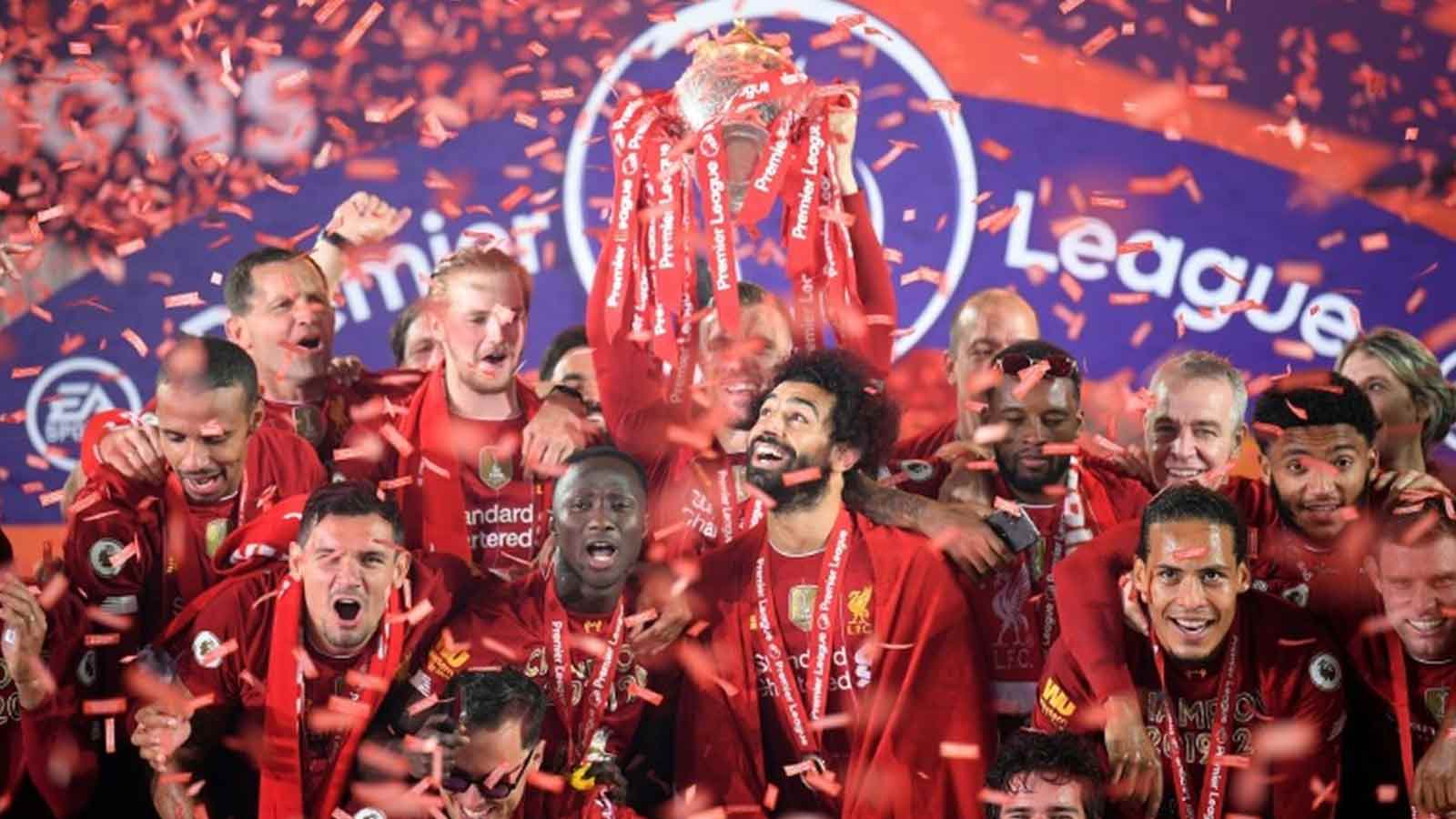 Source: thetimes.co.uk/
At this moment, none of the Premier League footballers from Ireland claimed any medical records showing possible disabilities. But some Premier League footballers have been burnt out or are struggling with mental health issues.
Creating better awareness against sports prejudice
Awareness starts with top football players with disabilities and other famous folks talking about their illnesses and inspiring others.
It continues with understanding the needs of disabled people and making any football stadium accessible for all of them. For example, each national television and stadium should have a sign language professional who can help a deaf person enjoy the match in real-time.
Another step is encouraging disabled communities to perform as much as they can. Including them in teams with normal-functional teammates can increase their interest in football or any other sport.
Share your thoughts with us!
If you have an opinion on this topic, whether it's positive or negative, our CasinoAlpha experts would love to hear it! Therefore, write all your feedback, personal experiences, or curiosities in the comment section!
References
F.A.Q
Is there any disabled footballer outside Paralympics teams?
There were always top football players with disabilities like Alex Sanchez, Garrincha, and John O'Kane in national and international teams. Moreover, there are many footballers with disabilities like diabetes, Autism, depression, and ADHD.
Do people with Autism play football?
Persons with Autism can be exceptional athletes. John O'Kane, a former Manchester United footballer, is one example of a football player with Autism. The footballer made his disability into a successful career.
Is Álex Sánchez disabled?
Álex Sánchez is one of the top football players with disabilities. He has a physical disability; he was born without his right hand.
Is Paul Scholes on the autism spectrum?
Paul Scholes does not have Autism. In his autobiography, written in 2011, he revealed for the first time that his youngest child, Aiden has Autism.
Does Lionel Messi have Asperger's Syndrome?
Lionel Messi has no medical record to justify the rumors about his Asperger Syndrome.
Can people in wheelchairs play football?
Yes. There are specific wheelchairs that make playing easier and help the person react faster. Football played in wheelchairs is called Wheelchair Football, and it's part of the Paralympics.
How do people with disabilities play football?
Depending on the disability, they can have special instruments or gadgets that make the body more secure and offer further support for the person. People with any other disabilities than physical ones have to take their shots or meds and be more careful during the game.