How We Review
Our expertise in the Irish gambling market is directly reflected in the way we review casinos.
We don't expect you to blindly trust us. CasinoAlpha Ireland earns your trust with full transparency!
Let's dive in!
Online casinos
In terms of the top casino Ireland sites we list on our platform, we created our own review system. CasinoAlpha Ireland follows the strict Irish Betting License issued by Revenue Commissioners guidelines and adopts various techniques to offer Irish punters the best analysis, in accordance with our terms and conditions.
Through this section, you'll know exactly what to look for when inspecting a casino by yourself.
Listing Criteria
We carefully select our partners, and we do not let them influence our judgement in any way. Before agreeing to collaborate with a gambling site, we expect it to meet certain criteria.
You need to know
We never enter financial partnerships with platforms that do not meet our standards, as we hold a strict work ethic.
This is what we look for in an online casino:
Safety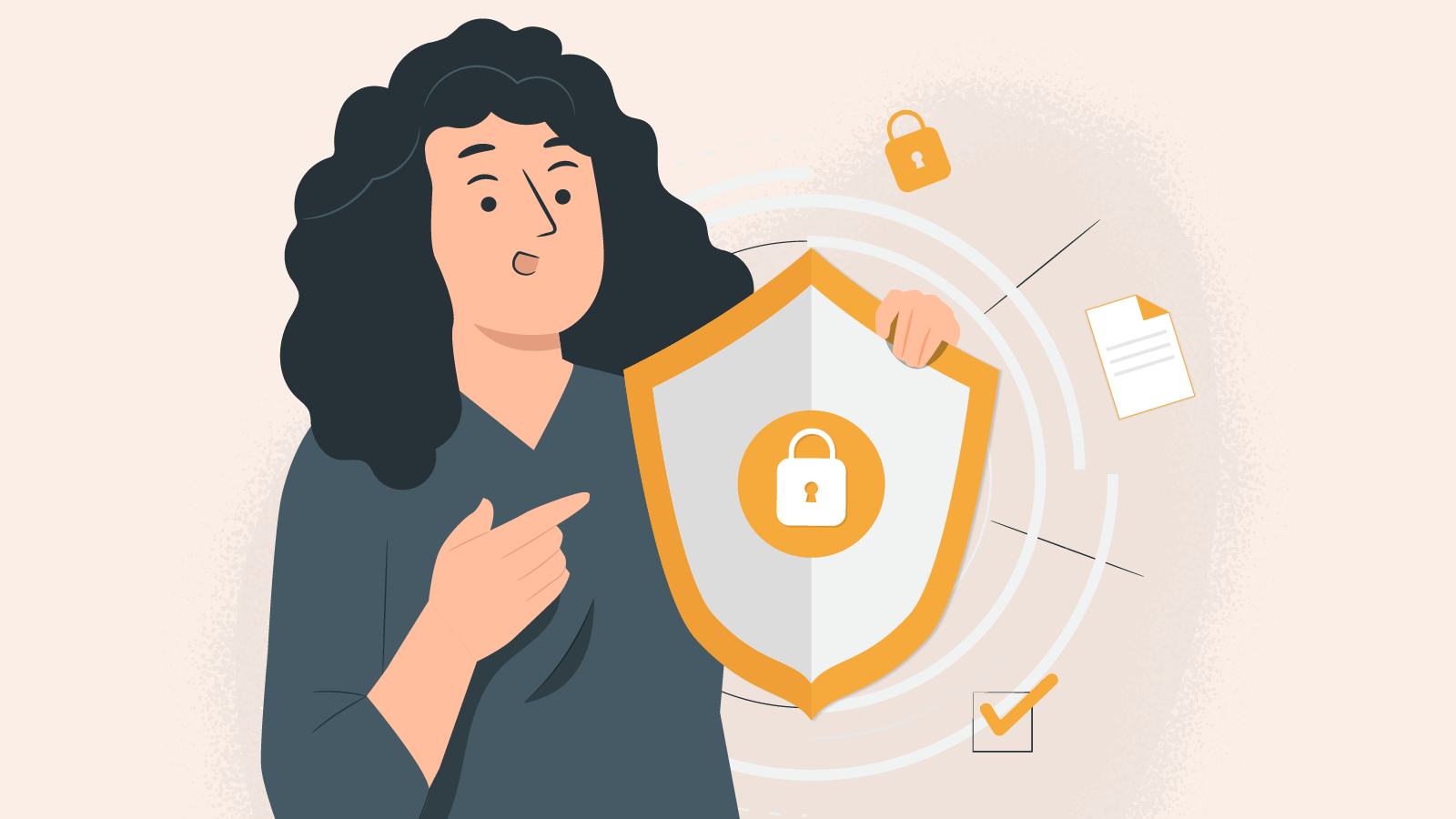 The most important aspect, the safety of Irish players is at the top of our priorities. Therefore, we only review casinos licensed by the Irish Betting License issued by Revenue Commissioners.
Licensed casinos have the following features:
RNG system
Random Number Generator is a program based on mathematical algorithms which determine a game's outcome.
In the interest of fair gaming, this system is used in all casino games to ensure impartiality for all Irish players and avoid biased results. Websites that don't dispose of this are usually considered 'rigged'.
Encryption technologies
These are used to protect your personal and financial information. Irish online casinos that use data encryption protocols do not allow third-parties to access their customers' private details, nor use them in any way.
They also contribute to preventing illicit activities like identity theft and money laundering.
Responsible gambling tools
Promoting responsible practices is a must when it comes to licensed Irish online casinos.
The most common tools are:
Deposit and bet limits
Session reminders
Cool-off periods
Account closure
Self-exclusion
Some Irish online casinos go as far as offering self-evaluation tests to determine whether you are at risk of developing a gambling addiction.
Casino features
If the casino services do not comply with industry standards or they do not live up to our expectations, we choose not to list them.
If the casino doesn't provide any bonuses, it is unlikely that we deem it worthy of being listed on CasinoAlpha Ireland. Therefore, we will not promote such platforms.
Transparency and reliability
We believe in honesty and authenticity.
Thus, we expect Irish online casinos to be as transparent as possible when it comes to the information provided on their site. This means sticking up to what they promise and instilling reliability in their customers.
CasinoAlpha Ireland has a strict policy of not accepting misleading or dishonest casinos.
Types of casinos we review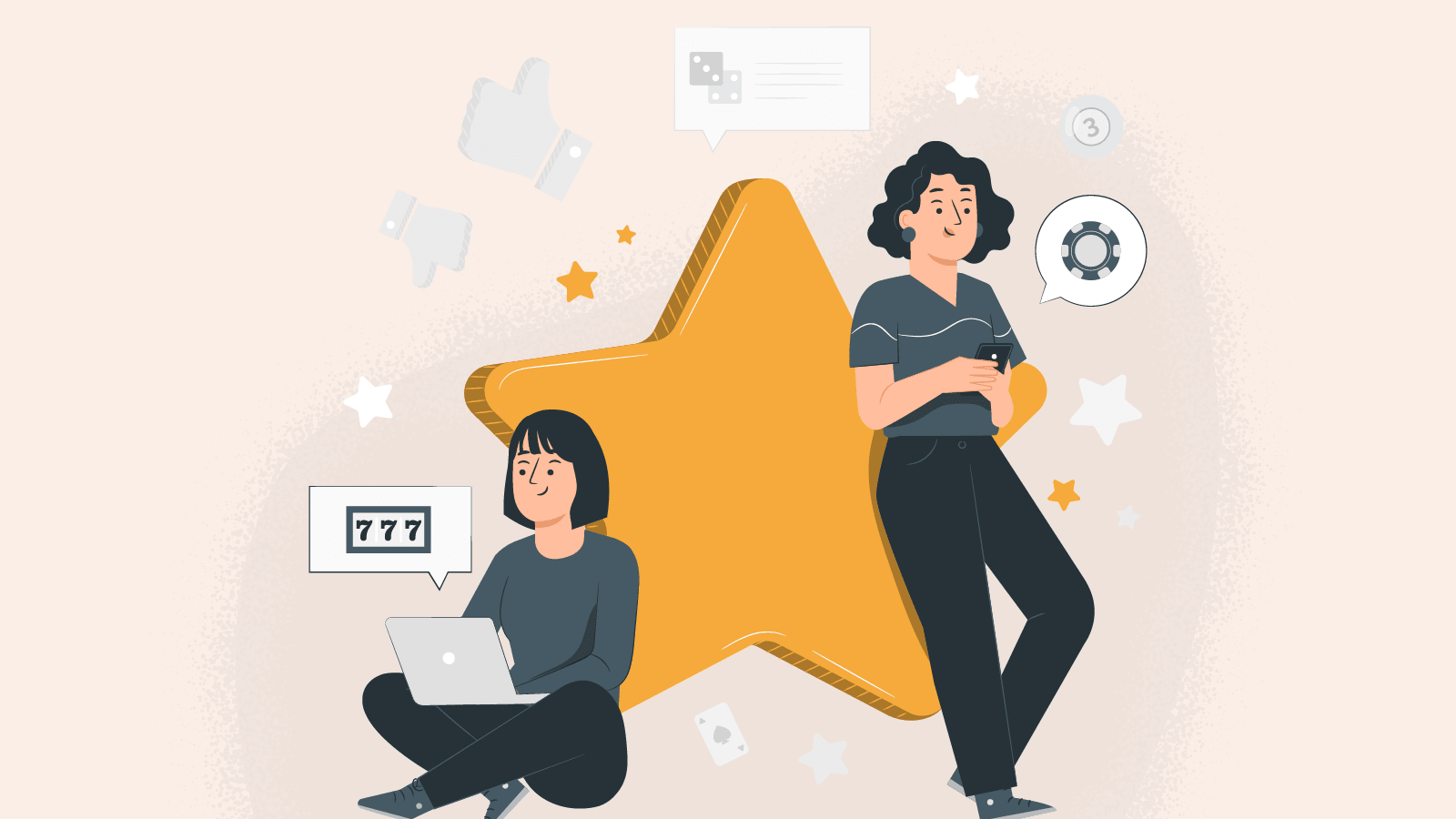 At CasinoAlpha Ireland, we review four main gambling website categories:
All-in-one
These are Irish online casinos that have it all:
Slots
Jackpots
Table games
Live casino
Sports betting
Bingo
The all-in-one casinos, as we call them, offer a wide variety of products from numerous providers. Their versatility makes them suitable for all Irish players.
Slots sites
This is the place where you will find the most varied selection of slot games. They are usually supplied by the leading companies in the iGaming industry and come with plenty of special features.
Suppose you prefer strategic games that involve a bit more action than slots. In that case, we recommend you check out one of the casinos focusing on tables and live casino products.
They offer alternatives like:
Blackjack,
Roulette
Baccarat
Poker
Craps
Sic Bo
Many others
However, this doesn't mean they dispose only of these options. Most of the time, they might also provide slots, jackpots, scratch cards or arcades.
Yet, they concentrate on that specific gaming area. Furthermore, bets usually range from £1 to £10000 or higher. So, whether you are an inexperienced player or a high-roller, you will find a table suitable for you.
Bingo
Bingo sites are not as numerous as the rest of the Irish online casinos listed above. Still, they provide plenty of rooms and even other gaming options, such as slots or scratch cards.
Tips
Use the chat games category when playing Bingo, if you enjoy socializing.
You may also spot several Slingo games, which combine elements of both bingo and slots.
What is the role of reviews?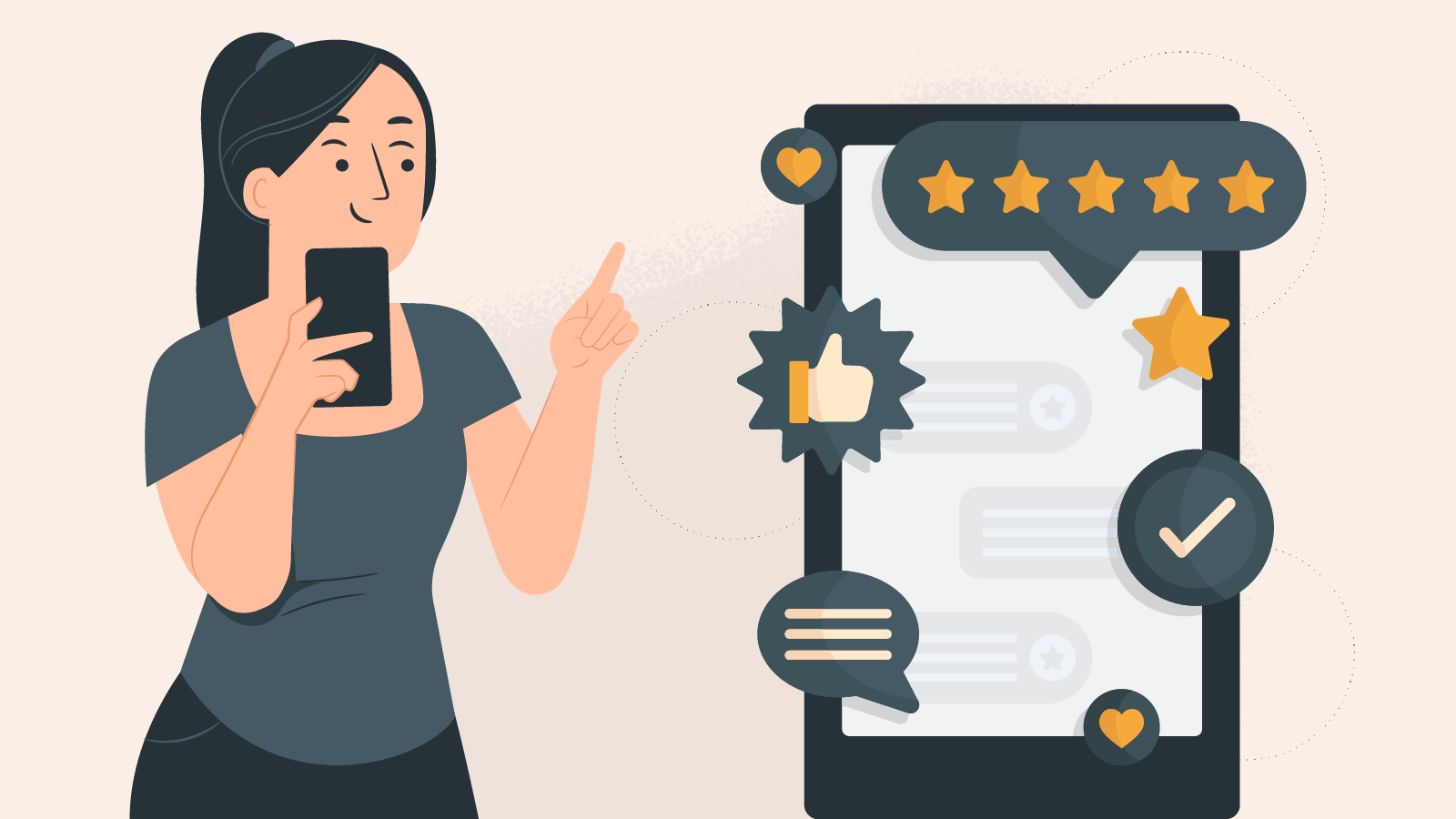 We write all of our reviews with two clear purposes in mind:
Our main goal is to be the first source Irish players go to before joining an online casino.
Therefore, we do our best to offer the utmost quality reviews, and we are prepared to face and tackle any issues that may arise during the crafting process.
Our Irish casino reviews are meant to be both informational and explanatory.
We explore casinos in-depth, gather information from multiple sources, then come up with a detailed analysis.
Moreover, we make sure to cover all areas of interest concerning a casino so that you can make the best decision for yourself.
To add value to the industry
As mentioned in our page explaining our advertiser compensation, we strive to make a substantial difference on the Irish gambling market and beyond.
Besides coming to the aid of our readers, we also want to bring a valuable contribution to the iGaming industry.
We encourage Irish online casinos to maintain an increased level of professionalism and deliver high-quality services.
How we contribute to maintaining industry standards:
Our honest Irish casino reviews add extra pressure onto websites to keep improving their services.
After all, the experts' opinions can significantly impact the way a player views a certain platform.
How we review: step by step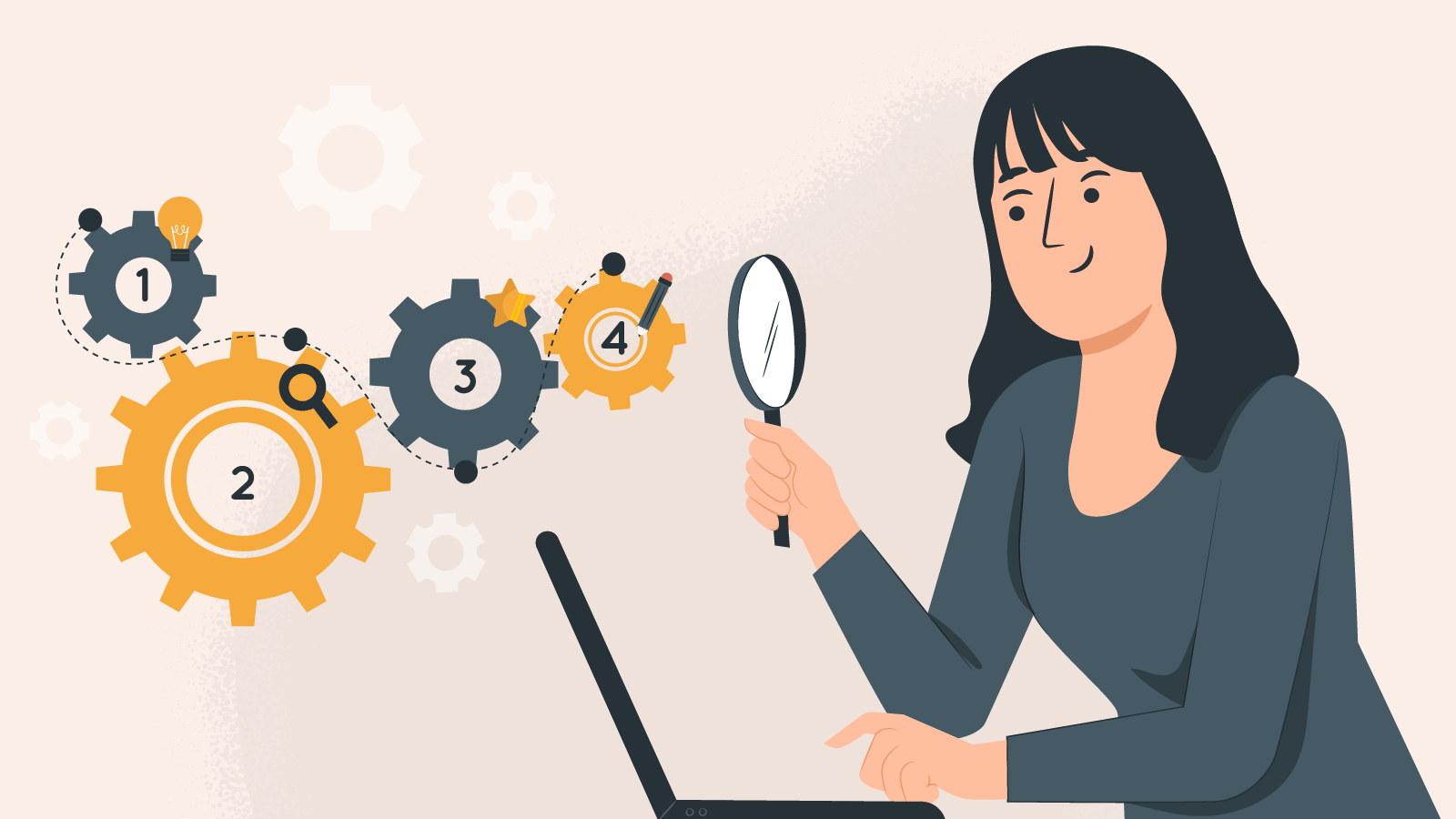 To get the most out of our reviews, Irish players must first understand how we develop them.
And because they are never the result of arbitrary writing, our professional team follows a specific work scheme.
Research
We wouldn't be able to guide and inform Irish players without thoroughly researching the environment we are dealing with.
Therefore, we conduct two types of research:
External – online sources
| Source | Method of analysis |
| --- | --- |
| Gambling institutions | We regularly check the gambling legislation to keep up with industry. |
| Journalistic articles | We consult the national and international press and examine multiple points of view regarding different aspects of the industry. |
| Economical reports | We gather economic data about the companies we investigate. |
| Statistics/studies | We look for recent statistics and studies conducted on grounded research. |
This means registering at the casino and testing it:
Exploring the platform's features
Talking to live chat operators
Investigating the terms and conditions
Checking payment methods, etc.
Internal research is crucial
We become players ourselves by creating an actual account to gather important inside details.
In this way, we can get a clear idea about the overall quality of the platform and establish its strengths and weaknesses.
Moreover, we uncover the website's hidden aspects and investigate discrepancies between the stated information and the actual offering.
For example, a casino might list several payment methods in their terms and conditions. However, the information may be misleading, and the banking section can actually be more limited than stated.
Analysis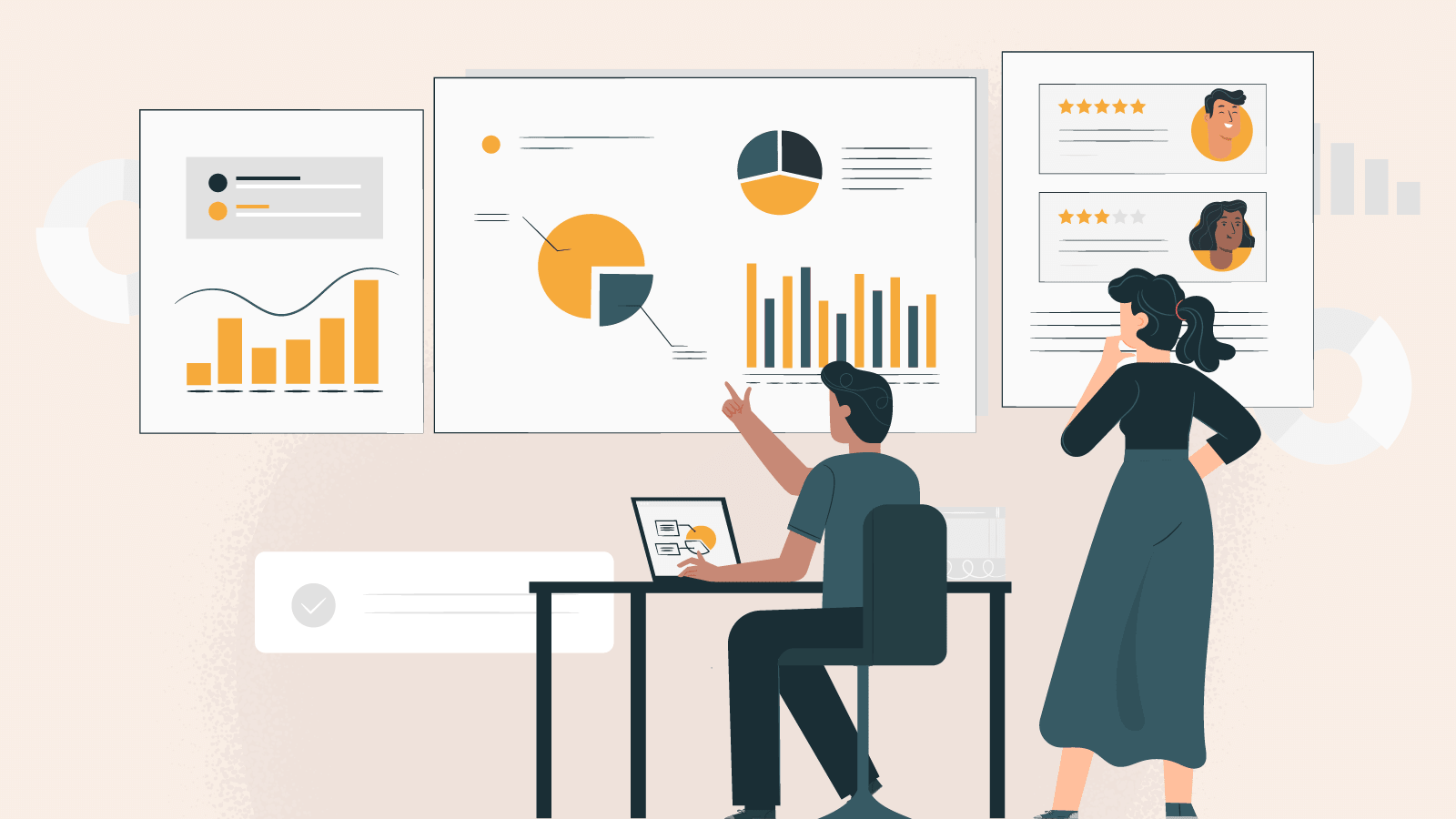 Once all the necessary information has been gathered, we move on to analysing it.
We do more than stating the facts
Instead of just mentioning faulty platform features such as lags, glitches or empty sections, we also investigate the root of the problem. In this case, we can tell you what other aspects might cause the issues and come up with efficient solutions or suggestions to avoid them.
For example, lags may be caused by external factors like outdated computer software or multiple programmes running at the same time.
Brainstorming and structure development
To produce qualitative content, we need a brief brainstorming session where we organise our ideas and develop a solid structure.
We divide the information into separate sections and filter the collected data. And by this, we mean deciding what to mention and what not, highlighting the most important aspects and establishing clear conclusions about the Irish online casinos we review.
What if we encounter difficulties?
We consult with other team members and work together towards accomplishing a common goal. In this way, we explore multiple points of view and agree to the solution that is most suitable for our Irish players.
Putting everything together
After developing a clear structure, we proceed to complete the actual writing process.
We carefully choose our wording and make sure that every section contains all the essential information, in accordance with our editorial policy.
Your feedback matters!
Human errors can make their way into any content, regardless of how hard we try to structure our content. We encourage our readers to always let us know when we make any mistakes.
Final verification
When the review is ready, we double-check our work and make sure everything has been covered. We correct the mistakes and spelling errors, highlight vital information, and link our sources.
We leave room for improvement and are open to recommendations.
We research, write, and create everything with our Irish players in mind.
What do reviews include?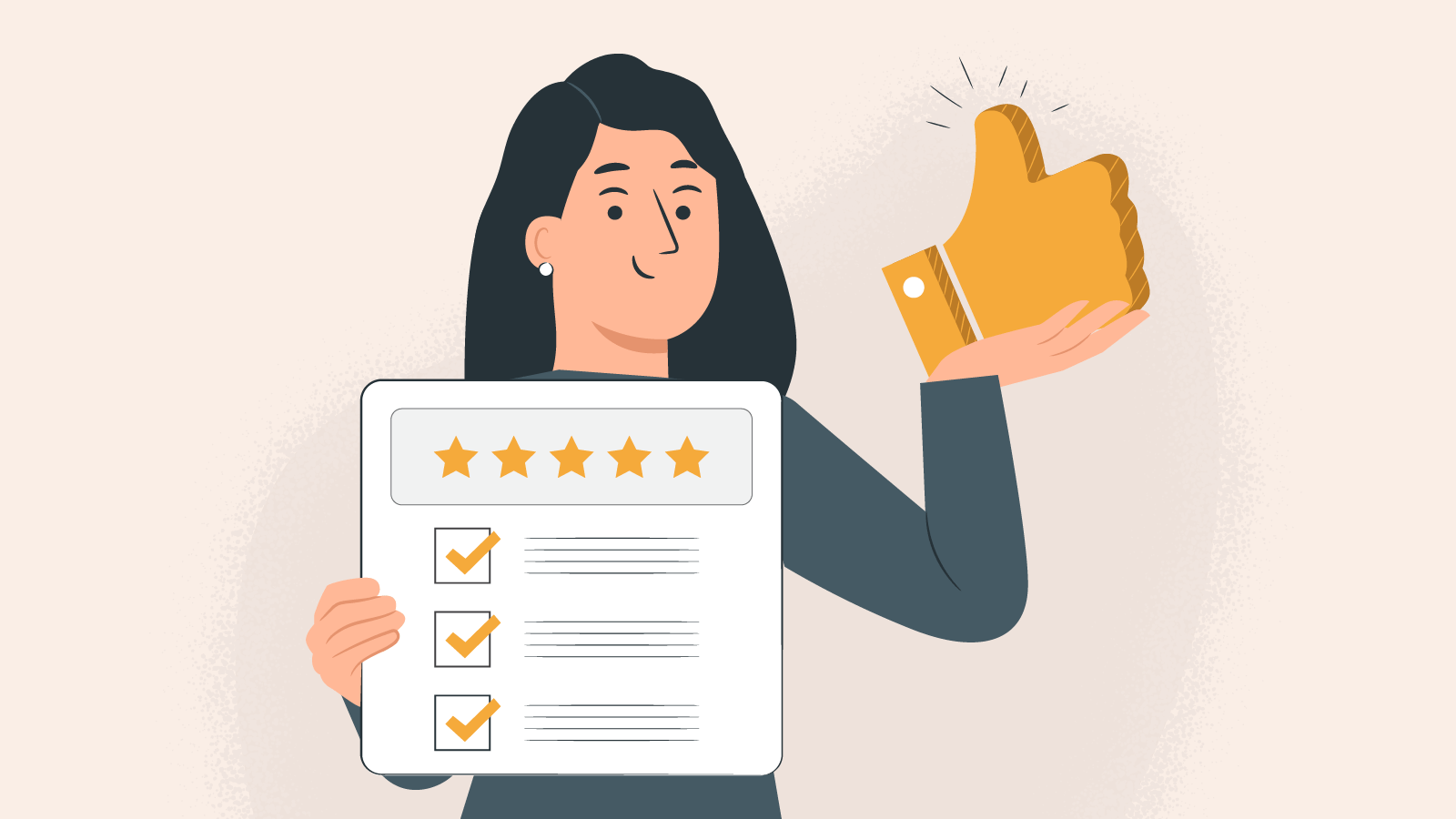 We include sections designated to every casino aspect you could think of. These are the components we talk about:
Before diving into the platform's features, we will list all the available offers and explain the casino's general bonus terms. But remember that these only apply when a promotion doesn't come with specific conditions.
Always check the official promotional terms when trying to use a bonus.
Casino overview
This section often includes general information about the brand and the company that owns it.
You may find:
The organisation's history
Financial information
The number of employees
Other details regarding partnerships
Sponsorships
Related brands
Registration process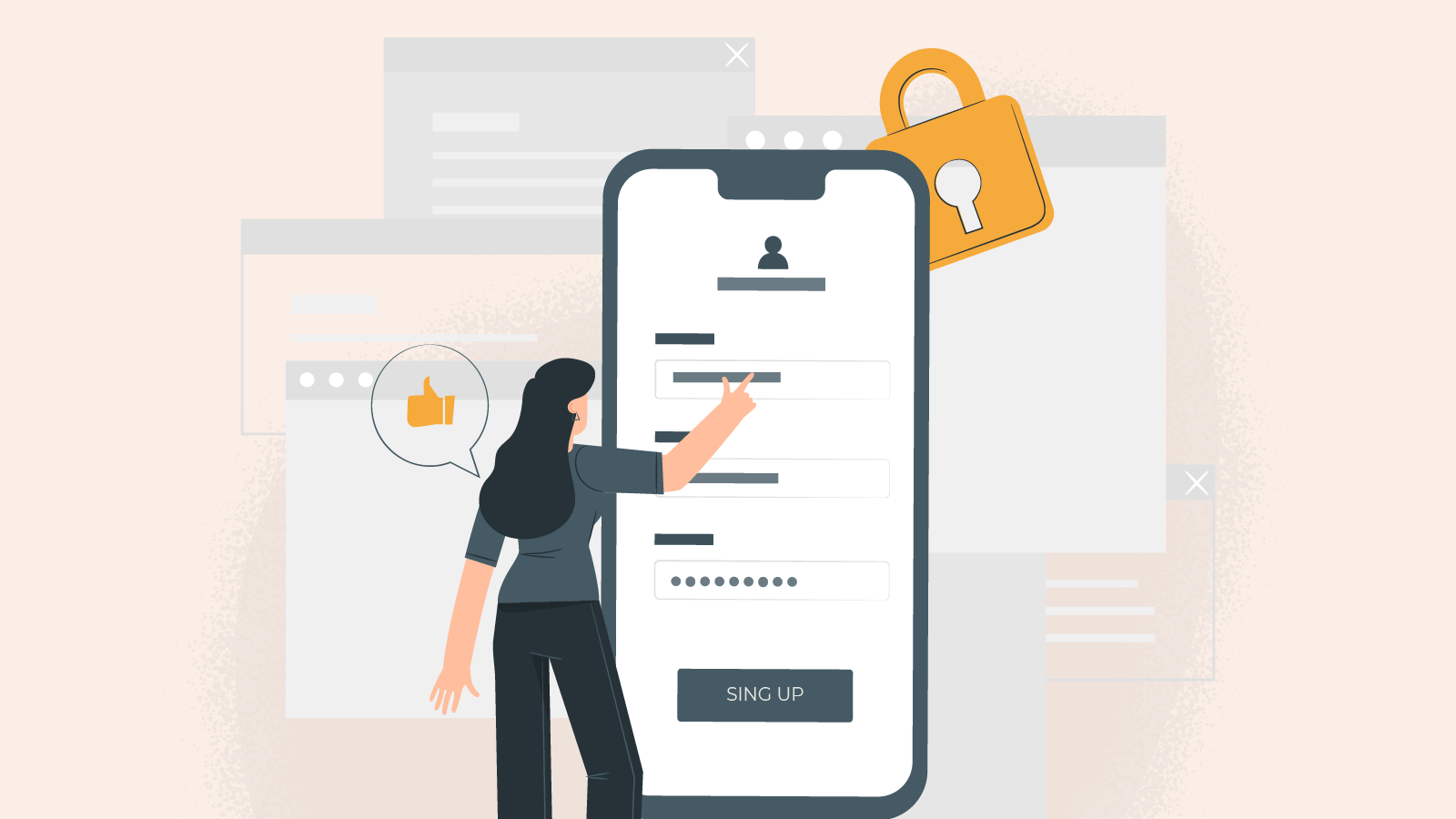 As we create accounts for ourselves, we know exactly how the registration process works.
We explain every step of it in detail and provide other useful information, such as completing the Know Your Customer procedure.
User experience
To produce extra accurate reviews about Irish online casinos, we test each site on our own devices.
In this way, we are able to verify the platform's usability, transparency and appearance on all of its interfaces. Therefore, this section includes essential functional aspects you need to know about the website, as well as its device compatibility.
Games and providers
Even though we cannot list the entire game collection, we will present all the available game categories and providers. As experts we test their functionality and explore their particularities to offer Irish players an overview of our gaming experience.
We know stakes important to you
We investigate the minimum and maximum bets and list them for every game section. In this way, you'll be able to determine if the casino is inclusive or targets a specific group of gamblers, such as high-rollers.
Payment methods
We carefully investigate the banking section to uncover all the available payment methods, as well as their limitations and other rules concerning them.
You'll see a detailed table with every payment method you can use on the website, alongside its minimum and maximum transactional amounts. Apart from this, we list all the important aspects related to the financial policy of Irish online casinos.
VIP scheme
Should Irish online casinos have loyalty or VIP schemes, we will be the first ones to know about them. So, if you are interested in the benefits that come with a VIP membership, feel free to dive into this section.
We usually include essential details regarding the scheme's rules, requirements, and assets.
Customer support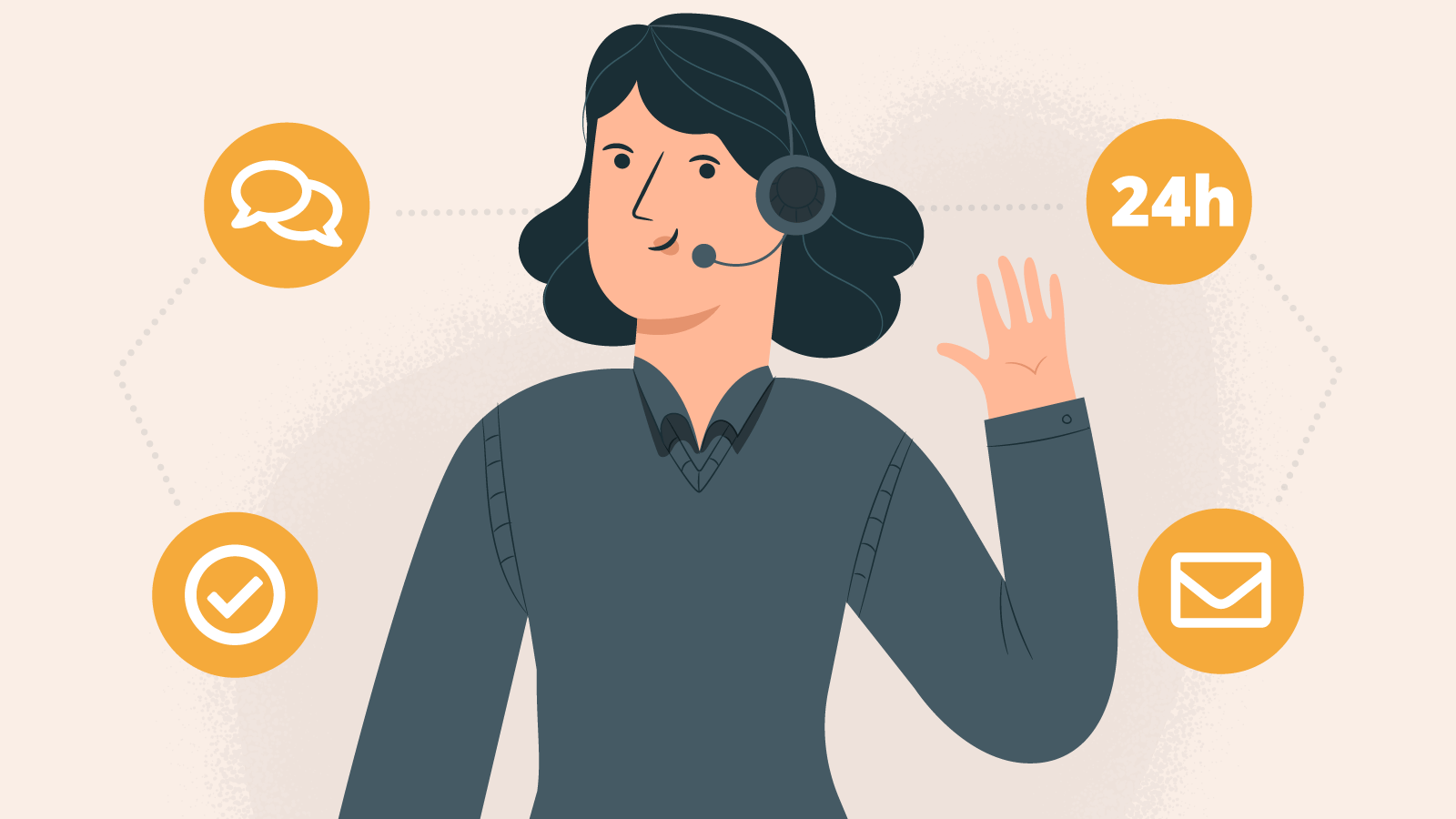 We expect a high level of professionalism from all the Irish casinos we list on our site so we thoroughly investigate the support system.
This usually entails getting in touch with one or multiple staff members to test their responsiveness, problem-solving skills and ability to manage different situations.
Responsible gambling for Irish players
As CasinoAlpha Ireland puts great value on the safety of its readers, we make sure that all the platforms we test reflect responsible practices. Thus, we examine all the available prevention tools meant to ensure a safe playing environment and protect Irish players from gambling addiction.
These are some of the tools:
Self-limits
Reality check
Session limits
Time-outs
Self-exclusion
Account closure
Budget calendar
Access to gaming history
Our Irish casino reviews' core elements
Besides all the elements stated above, we also include some unique components in our content. We call these the core elements of our Irish casino reviews.
You may find them under:
Tips
Recommendation
Be aware
Disclaimer
Important
Fun Fact
We make no exception from including these in all of our Irish casino reviews, as they contain crucial information that every player must take into consideration.
Let's explain each one of them:
Tips– something that may enhance your casino experience.
Recommendation– advice from us based on our own involvement with the platform.
Be aware– a crucial detail that might negatively impact your experience.
Disclaimer– a statement highlighting a specific feature about particular casinos.
Important– essential information you must remember about the casino (similar to 'Be aware', but not necessarily negative).
Fun fact– interesting trivia that will not affect your playing experience.
Casino ratings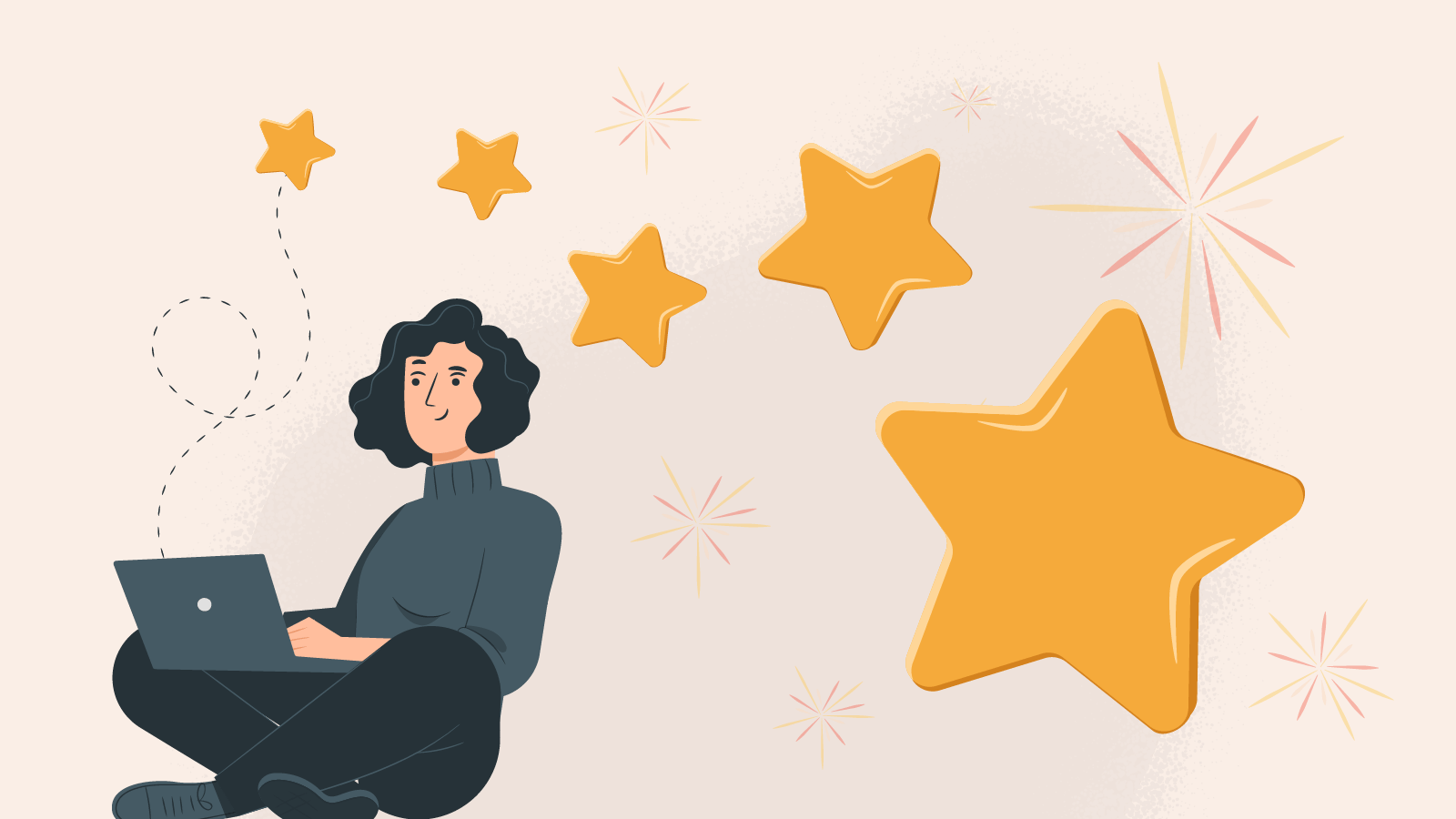 You'll find the rating in all Irish casino reviews, right under the introduction. We guide ourselves after the average industry offering and evaluate each site accordingly.
How?
By assigning specific categories numbers from 1 to 5. These are the elements that we rate:
When rating this aspect, we analyse the user-friendliness, device compatibility, informational transparency and overall appearance of the platform. Keep in mind that our rate can be quite subjective in this category, as every user has different design and layout preferences.
Here, we look for the most used payment methods in Ireland.
Usually, they are Visa, Mastercard, Skrill Moneybookers, Neteller, PayPal, and Paysafecard. If one or more of these are not available, we will lower the rating accordingly and explain it in our Irish casino reviews.
Moreover, we take into account the withdrawal processing time and calculate the final number based on both aspects.
We only consider three main categories: slots, table games and live casino. After making sure that the website disposes of all of them, we rate slots based on their number and the available providers. As for the other two sections, we look for Roulette, Blackjack and Baccarat games.
In terms of promotions, we mostly give a 5/5 rating when the website disposes of at least one first deposit bonus, a welcome package comprised of multiple deposits, free spins on sign up and a no deposit offer. Should one or more of them be missing, we will decrease the rating in our Irish casino reviews.
In this category, we only take into consideration three support methods: email, live chat and phone. If the casino has all of them, the rating will be 5/5. If it lacks one or two of them, the rating will be either 4.5 or 4. We will also mention the specific support methods available in our Irish casino reviews.
This section refers to how many major tools a casino offers you in order to play safely. The more tools you have at your disposal, the better CasinoAlpha's rating will be.
Bonuses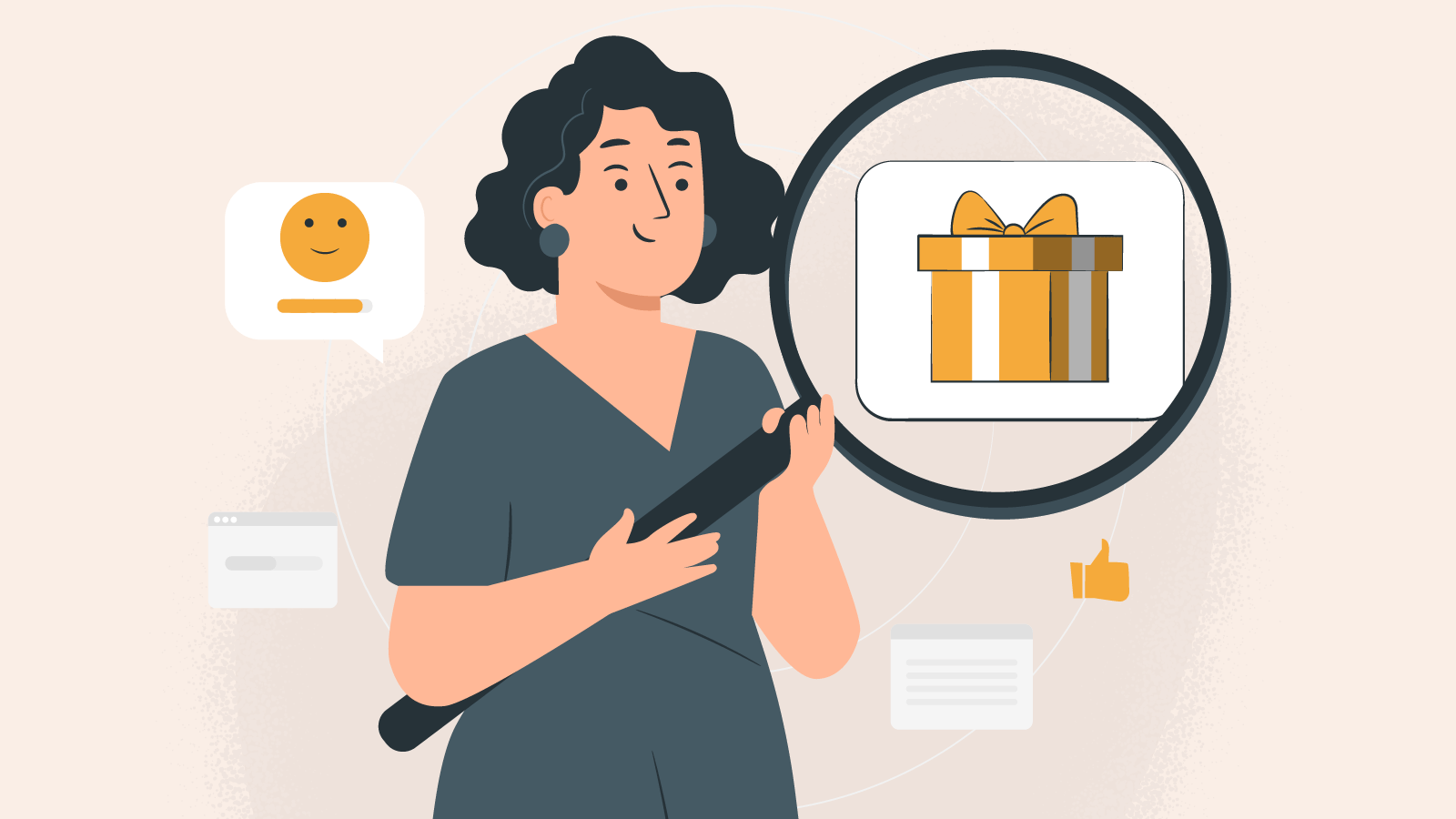 When it comes to bonuses, we summarise their terms and conditions in an easy-to-understand manner in our Irish casino reviews.
For example, instead of displaying the entire bonus policy, we take the most important information and present it to our readers concisely. Therefore, each promotion has its own description that usually includes:
Bonus value;
Wagering requirements;
Available games/game types;
Minimum deposit to claim it;
Maximum cashout;
Restricted payment methods;
Expiration date.
Strong recommendation
If you need further information, always use our link to verify the offer terms. We select specific bonus conditions, so some details may be left out of our description.
How we classify them
We categorise them into different sections and display them on separate pages. In this way, you'll be able to filter the promotions and navigate them according to your preferences and area of interest.
Different types of promotions
Based on our experience with numerous offers, we have established four main types of promotions: casino bonuses, online casino, free spins and no deposit. Each bonus you see on our site belongs to one of these categories.
As there are bonuses designed for different game types, we also list them separately.
For example, on the slots sites page, we display promotions that are available only on slots. Luckily, this category is more versatile and includes offers containing bonus credit, extra spins or even both. Besides these, we also have live casino, Blackjack, Roulette, Baccarat or bingo bonuses.
As the name suggests, these promotions come with no wagering requirements. So, when claiming an offer displayed on this page, you will encounter no restrictions linked to cashing out winnings.
The no wagering feature can apply to both bonus funds and free spins.
Recommendation
We suggest these bonuses to new players who are not yet familiar with playthrough. However, if you'd like to up your game, take a look at at our extensive wagering requirements guide.
This section refers to offers that require a low deposit amount to be claimed. As the industry average is €10, the listed promotions will usually require less than that.
Types of bonuses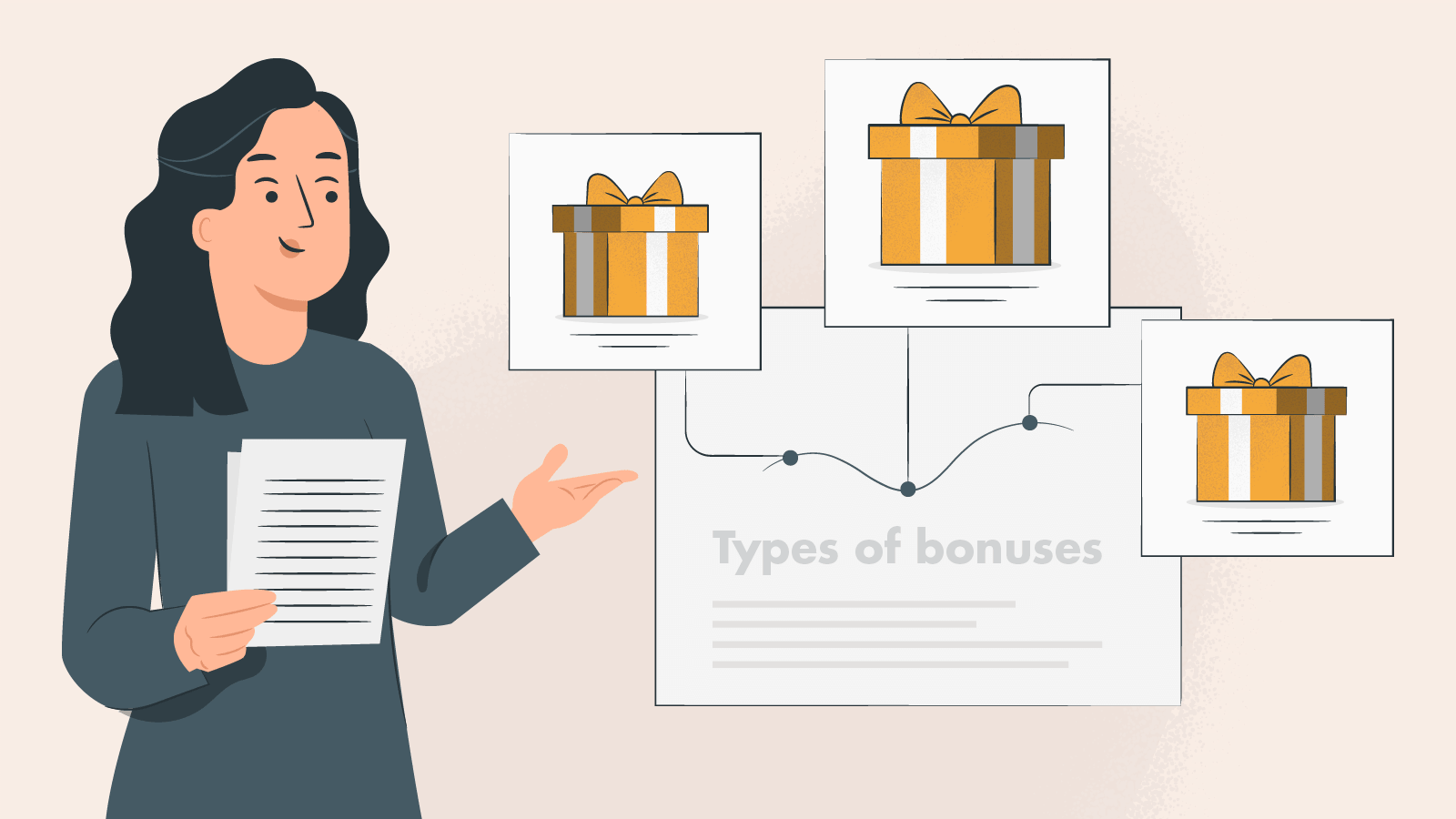 Let's move on to explaining the four main bonus categories on our site.
Casino bonuses
This category is more extensive, as it actually includes two types of offers:
First deposit bonuses
Special promotions tailored to new players who credit their account for the first time. These are associated only with the first deposit and may include bonus credit, free spins or both.
Start small
If you're new to online gambling, we recommend you start small with an online casino 1 euro deposit. It will allow you to protect your budget and get to know the site before investing further.
Welcome packages
Offers tailored to new Irish players that cover multiple deposits. These can extend to up to 5 deposits sometimes. Moreover, a welcome package can also include registration spins or a no deposit offer.
Online casino
The online casino bonus reflects both the platform's offering as well as its general features. For instance, when you spot such a promotion, it will include the entire deposit offer, but the bonus terms won't be so detailed.
Instead, it will include a casino overview with the most important information a player needs to know before joining the site. In this way, we offer our readers a preview of what to expect both from the bonus and from the casino itself.
The no deposit incentives are usually designed for inexperienced Irish players or for gamblers that are just starting out on a new platform. Because they require no funds to be claimed, they are great for getting accustomed to the site and trying out several games.
The no deposit offers include only bonus credit. Thus, they can be used on a variety of game types. Yet, it is possible to encounter no deposit promotions with various game restrictions. So, pay attention to our Irish casino reviews and the specified terms and conditions!
This bonus category has been specially designed for pokies. Bonus spins are usually available on a limited number of games. Yet, when it comes to claiming them, they can either require a deposit or not.
Are you a new player?
Some offers are strictly directed to new players. So, make sure you check whether or not the spins you are trying to claim require a deposit.
Summarising our mission
One last thing you must acknowledge is that our reviewing system has been tailored to meet Irish players' demands, as well as to comply with the latest industry standards.
Our reviews mainly serve an informational purpose
They are meant to guide you throughout your gambling journey and help you make the best decision when it comes to joining a certain platform or claiming a promotion.
We do our best to stick to strict guidelines and listing criteria in order to provide the highest quality content in our Irish casino reviews and instill reliability in our readers.
Our experts want to make sure we cater to your needs, so we would really appreciate if you could send us feedback! We have you at the forefront of everything we write!
Our fundamental advice remains: Always play safe!