About us - Our Mission
CasinoAlpha Ireland is the number one Irish resource for online casinos, casino promotions, and gambling industry reports.
Presenting CasinoAlpha Ireland: Who are we?
CasinoAlpha Ireland is an independent online casino affiliate hub that impartially reviews and rates online casino sites open to the Irish public. We refer our userbase to the casinos' official websites through our review and bonus pages; for each case, we earn financial compensation.
We are not an online casino: we don't offer real-money games or casino promotions ourselves. We do not offer any gambling services. We present and verify gambling services and critique them.
Our main goal is to provide unbiased, transparent information to Irish gamblers. We hope that by using our data, you can make better decisions for your finances, mental health and entertainment.
We focus on bringing information to light by highlighting the good and the bad aspects. We do not cut corners for operators in exchange for the affiliate earnings we receive. Our quality assurance system is applied equally and fairly to all online gambling operators, without exception.
By remaining a separate entity, not owned by any gambling company, we can prioritise the user's needs as opposed to heavily pushing the marketing side of online gambling.
What We Do
Here's a rundown that explains the different formats and purposes of our posted content.
Online Casinos Reviews
We create long-form casino reviews for all of the best Irish online casinos that pass our quality assurance testing and ratings.
When giving ratings, we focus on a few crucial aspects that affect your casino budget:
The payment service range each casino offers, where variety and smooth processing are the required features
If the casino site applies fees when you make transactions, where we focus on find sites that do not make any extra charges
The total amount of games in the site's catalogue, where we expect numbers in the thousands and popular game providers to be present
The overall quality of the bonuses granted, where we test each bonus to figure out play limits, win caps, ease of access and easy processes from start to finish
We try to minimise human error and unintentional bias by making each posted article a group effort. There is at least one CasinoAlpha Ireland member who is the article's main author. Then, the text is passed to an editor and a website manager. The latter two check the accuracy, logic, and potential loopholes in each piece of content before it is posted on our site. Our process is broken down and explained step by step in our How We Review site section.
Casino Bonuses Audits
The team of bonus experts working for CasinoAlpha Ireland tests each individual casino bonus published by claiming it and playing until the bonus funds run out and are able to cashout.
Then, the process, the bonus terms and our verdicts are created in a shortform text, unique for each promotion. Only the highest rated items take a spot in our best Irish casino bonuses ranking.
These are the main aspects we examine:
Wagering requirements, from which we can tell how much you have to bet in total.
Financial limits, like maximum bet values or cashout caps. We can calculate the value and worth of each offer by crunching the numbers and sums you need to invest.
Time limits of bonus availability. Depending on the timeframe, we can assess if you will be rushed to play or have time to divide your gambling sessions in a healthy manner.
What payment services can you use, where we can tell how truly accessible a promotion is.
What games can you play and which are banned so we can accurately calculate how RTPs affect your bets.
If there is a promo code you need to enter to be eligible and how easy or difficult it is to find it.
This process takes at least 4 days to complete. We also present you with details regarding our experience and highlight anything out of the ordinary, whether it is good or bad.
Rankings and Tops
Using the data we extracted from each casino review and each bonus description, we compile the best options you have as an Irish gambler based on gambling thematic or bonus type. We believe that by looking at all of our editorial picks side by side, you will be able to easily pick the one that suits you best.
We strive to make them as detailed and as accurate as possible, and we consistently update them: each CasinoAlpha Ireland ranking enters an audit process once every 2 months.
CasinoAlpha provides the tools you need to make smarter gambling choices. Any gambler profile will be able to choose the right brand, product, site or bonus.
Education
Even if our main goal is rating and ranking Irish casinos, we know that these efforts are not enough to empower gamblers. So, we create articles that inform and bring a broader user-focused perspective.
We have 4 types of texts, each one with a specific goal:
Our authors have a cumulated experience of over 17 years in the gambling industry, so they can offer you insights and perspectives that will be useful to you in your journey. We make an effort to present various points of view by giving a platform to all team members.
Our Core Values
There are 6 aspects that make up our company foundation and guide our work.
Integrity: We make objective reviews and calculate the casino's rating based on an unbiased system. We have a long workflow that fuels fact-checking and dims out human error.
Player control: Our project is meant to be a tool that any Irish gambler can use to gain control of their gambling habit by making wiser decisions and limiting excessive gambling.
Safety: CasinoAlpha Ireland only examines online casinos that are licensed and that respect the industry standard protocols for finance handling, data privacy and restriction tools.
Independency : Our reviews and verdicts are conclusions we draw from our investigation and real-life experience. There is no force that tempers with the facts we extract from our own database and from our rating process.
Money management: We guide you into making smarter, budget-friendly choices when gambling with real funds on Irish online casinos. We are aware of the impact and possible dangers of having a disorganised gambling habit, and we wish to minimise that as much as possible.
Progress: We wish for our efforts and constant evolution to push forward the Irish online gambling industry and make the space safer, better and more careful to the consumers. This is why we update our testing methods and our editorial policies constantly.
Company info
Parent Organization

Founder

CEO

Tudor Turiceanu

Founded in

2016

Vat Code

RO38630895

Registry no.

J23/6289/2017

No. Employees

34

Headquarters

Mesteacanului nr.4

Support Email
Company Numbers
No. of Experts
Reviews +30
Articles Published
+10.000
More on Extremoo Marketing Group, the Owner Company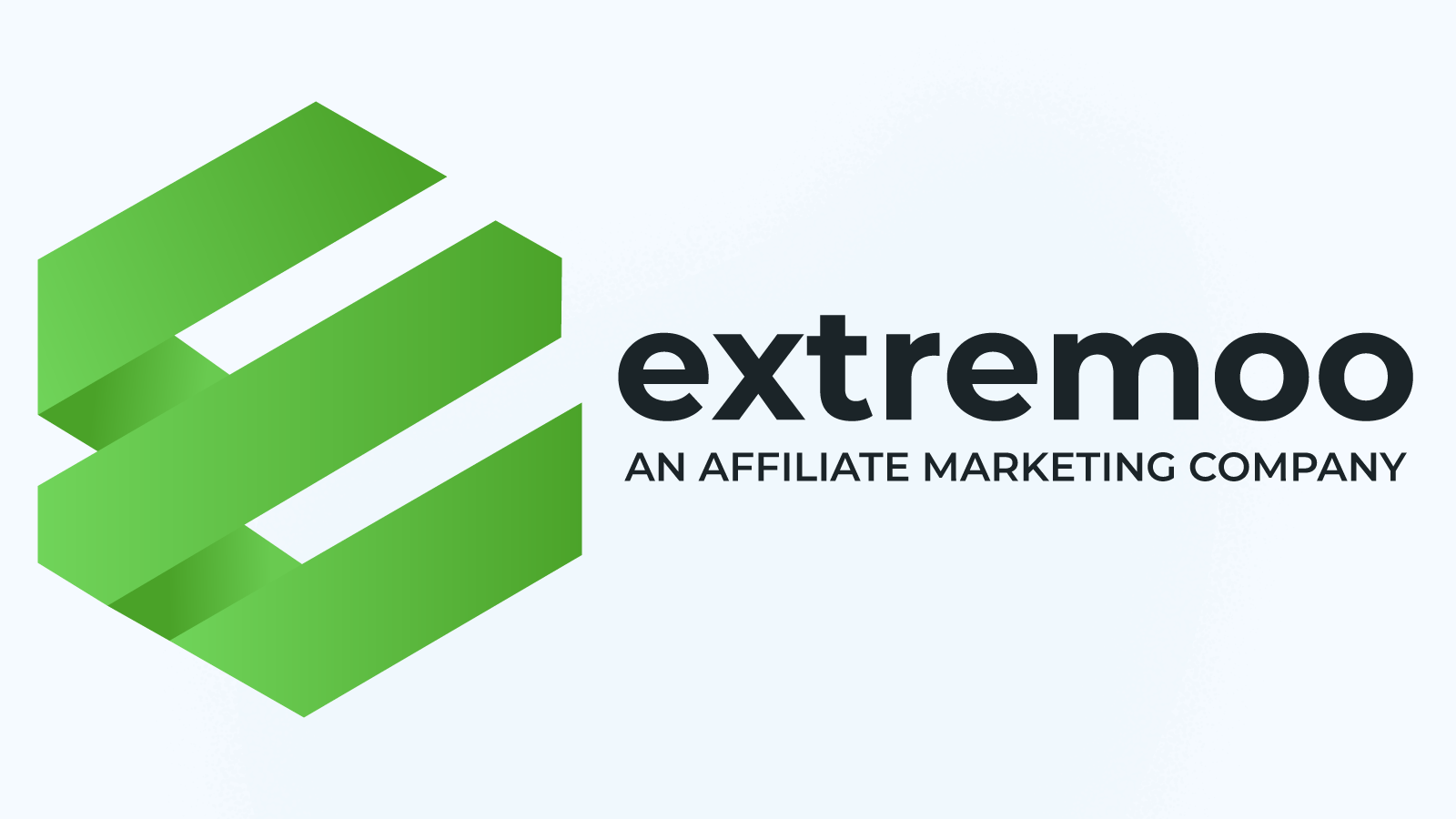 Extremoo Marketing has more than 8 years of experience in online gambling, meaning that we know how to handle any major change that might appear in the future, as well as keeping on catering to our gambler audience.
Extremoo Marketing launched the CasinoAlpha brand in 2021 and has constantly adapted its course to fit the needs of the users. We keep on investigating, researching and adapting our product to make it easier, friendlier and more useful.
Extremoo Marketing's main goal has always been offering help and guidance to online gamblers. By presenting fair casino comparisons and bonus ratings, users like you have a higher chance of maintaining a healthy, balanced approach to online wagers without major effects on your budget,
Extremoo's work ethic is based on 4 principles:
Streamlining professionalism and placing it above all else
Working on maintaining a good reputation in the industry
Creating an environment that promotes professional and personal growth
Sustaining a merit-based evolution of employees
Tudor Turiceanu Leads CasinoAlpha as CEO & Chief Editor
Tudor Turiceanu founded CasinoAlpha and now works as CEO and the site's main editor, vetting all our analyses and reports. His unique approach to online gambling is meant to make positive changes in the industry and springs from real-life gambling experience and expertise.
He has been activating in the gambling domain for 18 years. His personal experience and struggle with gambling addiction built his conviction that all industry operators and affiliates should prioritise the needs and health of gamblers.
His perspective drives the work ethic of CasinoAlpha experts. Tudor Turiceanu is committed to teaching the value of transparent, trustworthy, and truly helpful content to every team member.
His direction conducts the way we address the reviews we create and post:
Each in-depth casino review presents all issues that affect your gambling experience
Each ranking of casino products guides you through the difficult processes, such as tricky bonus terms and issues with casino payments
Our guides represent accurate, applicable advice for game rules, playing strategies, budget advice and direction on tackling gambling addiction.
Tudor Turiceanu checks and edits every casino review, bonus description, player guide or blog post published on CasinoAlpha Ireland.
CasinoAlpha's Chief Editor continually provides in-depth training and regular feedback to his team, nurturing an absolute culture of transparency, security, and objectivity for online players.
Company History: CasinoAlpha's Timeline
Extremoo Marketing, our parent company, started its journey in 2016 and, since then, has continuously broken biases and increased expertise. Here are a few of our landmarks:
In 2016, we started as an affiliate gambling company and started analysing and understanding the online gambling scene of that time.
In 2019, we launched the CasinoAlpha brand in the United Kingdom, focusing solely on UKGC casinos.
In 2020, we brought CasinoAlpha to the Romanian market, using the expertise and publishing guidelines we perfected for the strict UK market.
In 2021, we continued the expansion and ventured outside Europe by launching CasinoAlpha New Zealand. We adapted our services for Oceania players, their preferences and needs.
In 2022, we launched CasinoAlpha Ireland and started catering to Irish players. We kept strictly objective editorial policies and applied national market research to make our ratings as accurate and as useful as we could for players like you.
CasinoAlpha established itself as an international casino rating brand, and we will continue to provide fair assessments of online casino products worldwide.
What are our plans for the future?
We are happy and proud to announce that we are preparing to launch our service globally. We will keep the same mission: we will review and compare casino brands objectively, focusing on internationally available brands.
We will apply our 8 years of experience to bring forth the best version of us so far. You will be able to rely on us to identify casinos with good reputations and good outputs.
Our core principles remain the same! We will guide worldwide gamblers to the best decisions and protect their independence. We will keep safe testing methods and keep our review integrity. This means you will be able to choose sites that do not affect your budget.
"Going globally is the natural step in our evolution as a company that has stayed glued to gambling trends since 2016. Now that we have tested over 3500 casinos and more than 6300 bonuses from the UK, Romania, New Zealand and Ireland, we can apply this knowledge bank to a bigger and broader scale. We believe it is the appropriate time to have a large-scale casino review system that accurately rates global casinos and brings awareness to the possible gambling traps that might be set ahead. We will continue to improve our review process once we delve into more specific cases of the largest online casino operators." (Tudor Turiceanu, Founder, CEO and Chief Editor).
Trust CasinoAlpha's Experts!
Our mission is to promote transparent, trustworthy, secure, and fair information about the online gambling industry.
We will continue to build CasinoAlpha as a free, reliable source of information and tools to safely navigate the gambling industry. We aim to significantly improve your experience as an online player. We will update our database with reviews, ranks, and guides, each targeting a specific essential aspect of your experience.
CasinoAlpha's team of authors and editors is committed to putting in the work to show you the truth about gambling brands. We understand the risks involved and we will highlight all the traps that might come your way,
You will only find fact-checked information and verdicts from us. You can base your choices on our conclusions, and we advise you never take chances when it comes to your mental health and your finances.
Choose CasinoAlpha as your resource for expert information and trusted advice.