Casino Bonus Terms & Conditions To Pay Attention To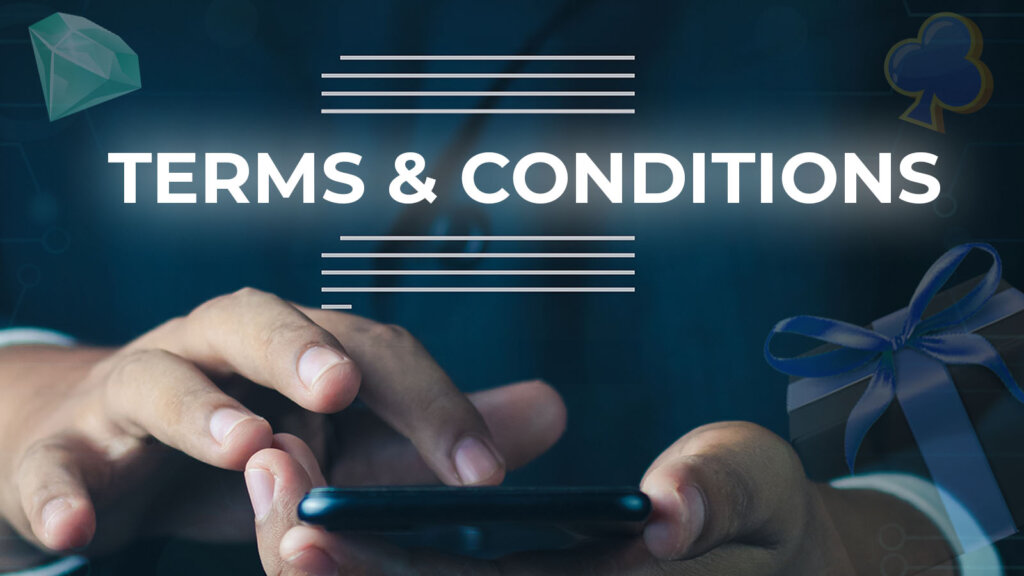 Casino bonus terms & conditions can vary depending on casinos and specific bonus types. Players should always read the casino bonus terms & conditions to understand what they are getting into and what each bonus entails.
Things to look for in casino bonus terms and conditions
Players must read and understand what the terms & conditions state to understand what they are getting into. Here are certain important things you should check for:
Wagering requirements
The wagering requirement (also called playthrough requirements) is a condition player must meet before they can withdraw their bonus winnings. It is a multiplier number that represents how many times you must bet with a bonus before you can withdraw its winnings.
When a player gets an online casino bonus, whether it's a free spins no-deposit offer, a deposit match, or other special bonuses like €5 and €10 no-deposit bonuses, wagering requirements indicate the number of times the players must bet with bonus amount before they can cash out.
Example
If a player gets a €15 welcome bonus, the wagering requirement is 20x. This means the player must spend €300 on eligible games before they can cash out their winnings.
Players should note that not all games often contribute equally to wagering requirements. Some casinos might apply standard game weighing, which implies that not all stakes will fully count towards the playthrough requirement. In this case, percentage contribution is used to measure contribution.
Casino bonus wagering requirements can vary across online casinos depending on the bonus type. Some casinos offer low wagering requirements, and some offer high wagering requirements. It is essential to read the terms & conditions before claiming a bonus to know what you are getting into.
Maximum withdrawal amount
This is the casino limit on the amount you can withdraw from your bonus winnings. As a player, if you meet the wagering requirements and generate a high winning, you can only withdraw up to the specified max withdrawal amount.
For example, a player claims a welcome bonus with a max withdrawal limit of €100. If, after meeting the playthrough requirements, he accumulates a €200 winning, they can only withdraw €100 from this total winning while the remaining amount becomes forfeited.
Types of withdrawal limits
Maximum withdrawal amount can come in different forms depending on the casino. Some of these forms are: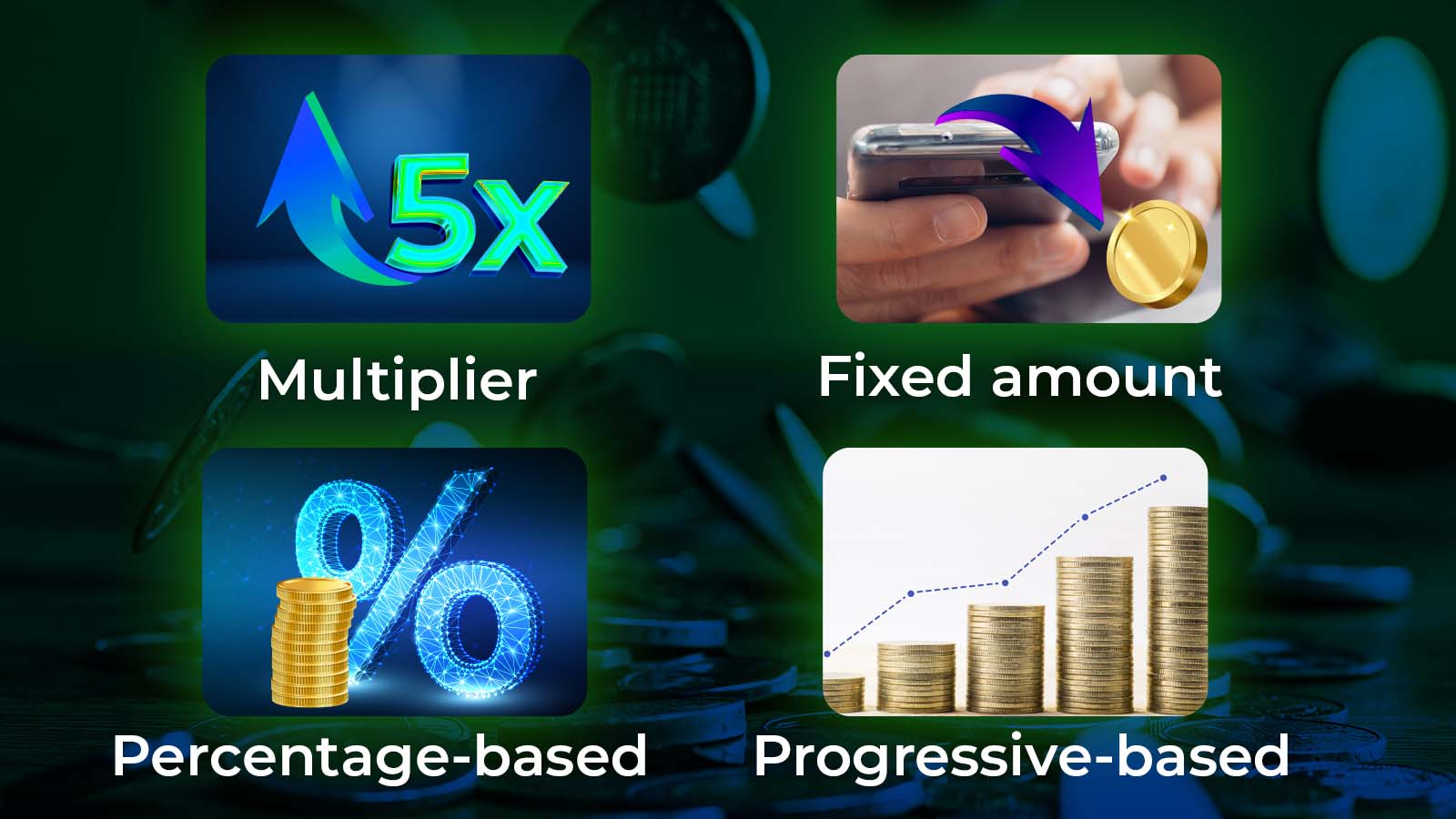 Multiplier-based withdrawal limit: This limit is based on a fixed multiplier value. For example, a 3x withdrawal limit on a €10 bonus would mean players can withdraw up to €30 of their winnings.
Fixed amount withdrawal limit: A specific amount is chosen as the withdrawal limit. Players can only withdraw up to this particular amount indicated.
Percentage-based withdrawal limit: This withdrawal limit is capped at a percentage of the bonus value. For example, if a player claims a €200 welcome bonus with a 50% withdrawal limit, they can only withdraw up to €100 of their bonus winnings.
Progressive-based withdrawal limit: This withdrawal limit depends on players' contributions to the casino, like their deposit history and loyalty level. For example, players can get a higher withdrawal limit if they have a higher tier level on the casino VIP tier.
It is essential to note that some casino bonuses do not impose withdrawal limits. Players must check the terms & conditions to know the bonus withdrawal limit and choose whatever option they are convenient with.
Deposit requirement
A casino bonus deposit requirement is a player's minimum deposit amount to qualify for a bonus. This amount varies depending on the casino of your choice. However, minimum deposit casinos offer bonuses even on low deposits. They, however, may imply other limitations.
Example
If an online casino offers a "200% first deposit match of up to €50, min deposit of €5," this would mean that any first deposit above €5 will be instantly rewarded with a 200% bonus. To get the maximum value of this bonus, you must make a €50 deposit.
Casinos use the deposit requirement condition to ensure players commit their funds by making real-money deposits for bonus offers. Always check the bonus terms and conditions to know its specific rules and restrictions. Some casinos may exclude some of your preferred payment methods; you should check if your selected option is eligible for this bonus.
Time limit
The casino bonus time limit is how long a casino gives players to wager on a bonus offer before it expires. It is when players must use their bonus, complete the wagering requirement, or fulfil other conditions before the bonus and its winnings become void.
For example, a casino offers 10 free spins daily for 7 days. Each daily free spin reward is only valid for 24 hours and becomes void if not used within this time limit.
The time limit can range from a few days to a few weeks, depending on the bonus type and casino. Players need to be aware of the bonus time limit and plan accordingly. Information on casino bonus time limit is stated in the bonus terms & conditions.
Excluded games
Casino bonus-excluded games are specific games not eligible for a bonus since they do not contribute to clearing the wagering requirement. After claiming a bonus offer with a wagering requirement, it is common practice for online casinos to exclude some games.
Excluded games can vary across casinos but mainly consist of games with high return-to-player (RTP) percentages and low house hedges. Some games often excluded are baccarat, blackjack, roulette, or specific video poker games.
Always check the general terms
Online casinos exclude these games to prevent players from exploiting low-risk games to cheat the system. To know what games are excluded from an online casino, review the bonus terms & conditions.
Other restrictions
There are other restrictions players should look out for when checking through casino bonus terms & conditions, such as:
Maximum number of times you can claim a bonus
Maximum bet
Restricted countries
Excluded payment options
Bonus abuse
It is essential that players carefully read through the casino bonus terms & conditions before accepting or claiming it. Players should contact customer support for clarification if there are any issues or questions.
Finding the best casino bonuses
Getting the best casino bonus involves many factors and research. Use this guide to help you choose the best offer for you:
Choose a reputable online casino that offers different bonus rewards. Consider the casino's reputation, license, user review, and game offers when choosing.
Get familiar with different bonus types to know which one appeals to you. Bonus types include welcome bonus, free spin, reload bonus, no-deposit bonus, and loyalty reward.
Carefully analyze the bonus terms & conditions. Check the wagering requirements, bet limit, withdrawal limit, and game restrictions. Consider which bonus is most favourable.
Consider the overall value of the bonus by analyzing the bonus amount, percentage match, and other perks like free spins.
Understand the wagering requirement. A higher wagering requirement is more difficult to clear. Look for bonuses with reasonable wagering requirements you can meet.
Check the game contribution to know how each category contributes to the wagering requirement. If you prefer, check and confirm that it isn't excluded.
Use a bonus comparison site to compare and review bonuses from online casinos. These review sites make it easy to compare and select bonuses.
Consider online casinos with loyalty rewards. These casinos can offer multiple perks depending on your level of play.
Tips for using casino bonuses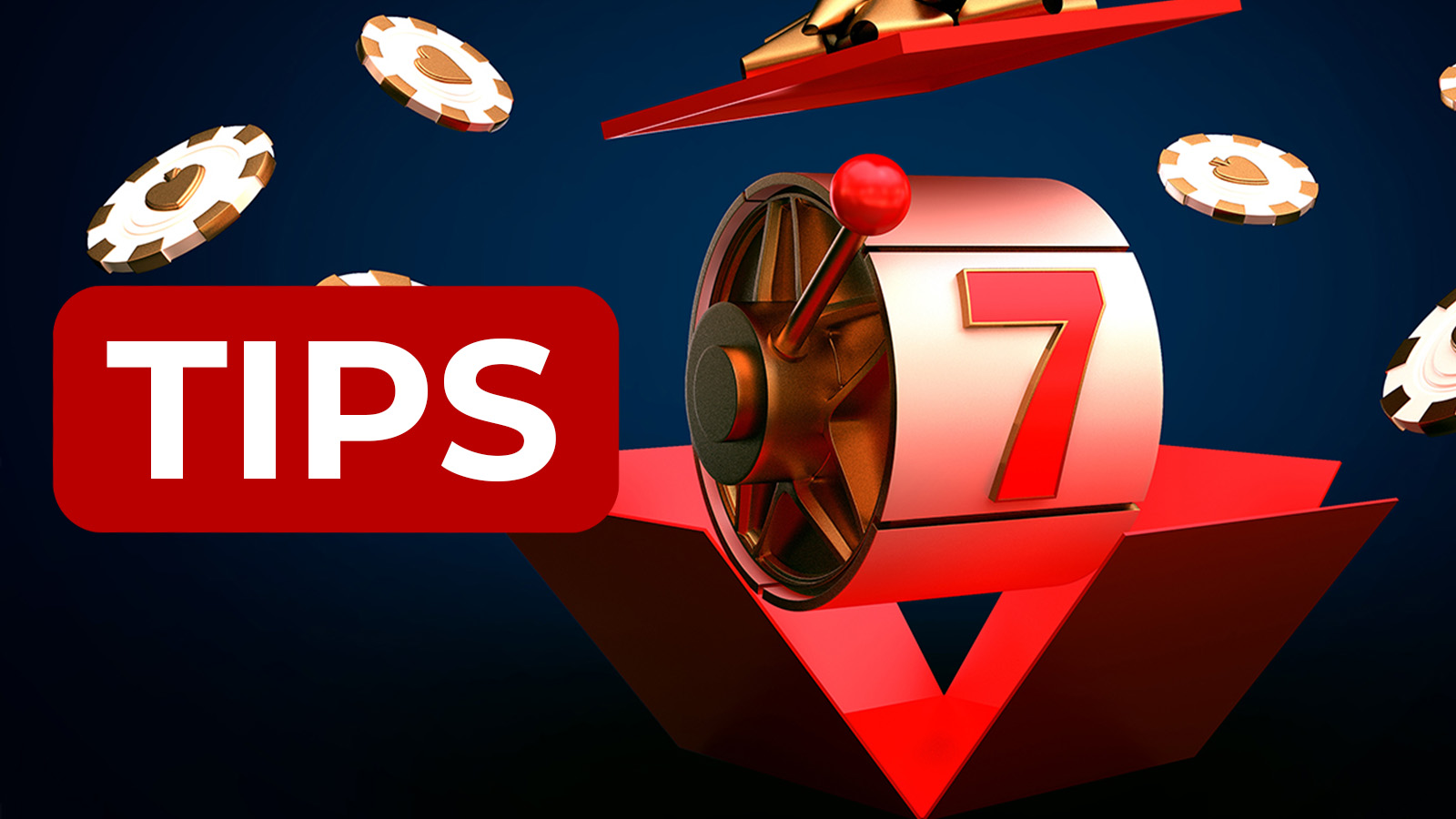 Read and understand the terms & conditions well. You will find all the information you need on a bonus there.
Choose bonuses that suit your gameplay and game types.
Use your bonus wisely by playing games with a high contribution to your wagering requirement.
Take advantage of your free spins by playing eligible games and accumulating winnings.
Pay attention to bonus time limits and plan accordingly.
Consider the variance of games you play. Low variance offers more frequent but smaller wins, while high variance suggests less frequent but more significant wins. Choose games with appropriate variance.
Understand what bonus abuse is to know and avoid them. Bonus abuse can lead to bonus voiding or, worst case scenario, account termination.
Conclusion
With so many terms & conditions, players often wonder how to keep up. Platforms are strict on adhering to their terms and ensuring fair gambling. Casino regulatory bodies expect both players and casinos to adhere to terms & conditions to keep things running smoothly for both parties.
What's your take?
Please let us know if you have noticed other restrictions or encountered a bonus with unusual requirements.