What is the wagering requirement?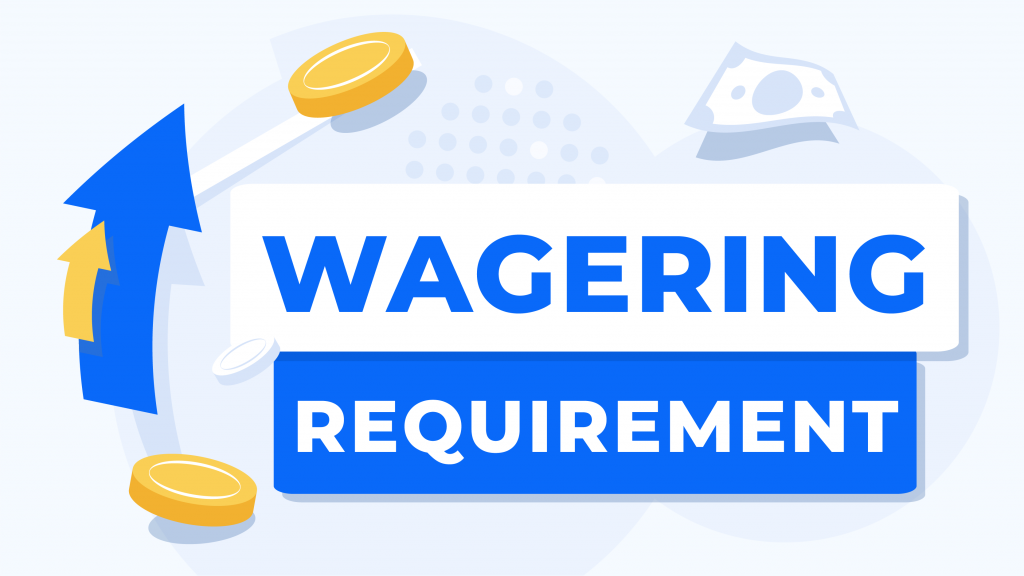 The wagering requirement shows Irish players how many times they must play a bonus before requesting a withdrawal.
CasinoAlpha Ireland is here to provide all the essentials of wagering requirements so that Irish players can optimally use all bonuses and offers they choose. Our guide will explain everything you need to know, including wagering types, deductions, restrictions and more!
Wagering: Complete definition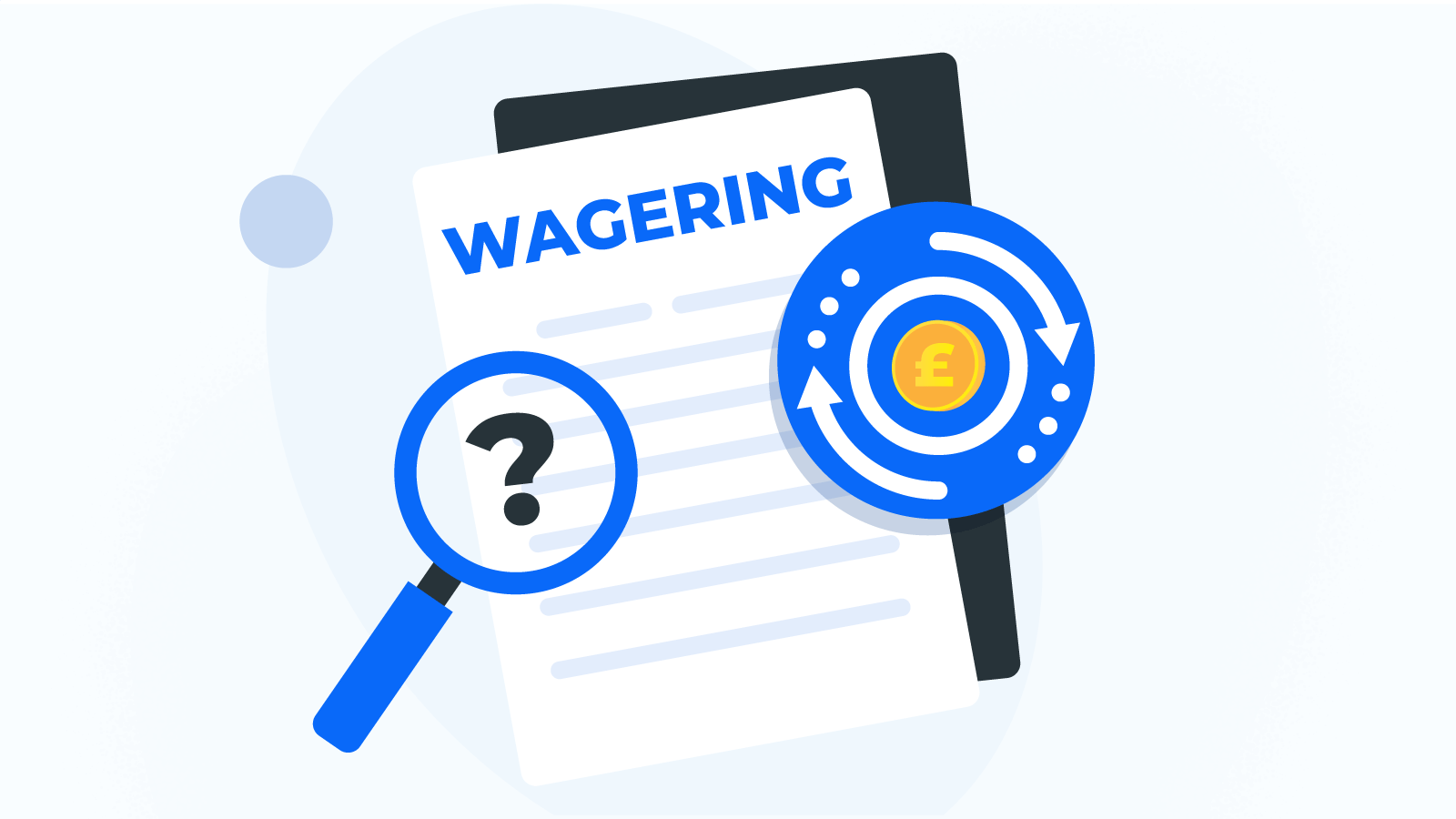 Wagering refers to a multiplier representing the number of times you have to play through a bonus before cashing out its associated winnings. Wagering requirements are very common for Irish casino bonuses, and you will see that they are very diverse.
What Irish players can find at an online casino is not mandatory to be available at another. Yet, it is not impossible to encounter some that don't have any.
How to recognize wagering requirements
Irish players will find the wagering requirements either in the casino T&Cs or in the promotional terms of a specific bonus. They can be mentioned as playthrough, wagering conditions, rollover, turnover, or playing requirements.
How does it work?
When Irish players claim an offer tied to specific rollover requirements, any winnings generated while playing with the bonus shall be placed in a pending balance; this means that the winnings are not withdrawable.
Once they met the specified conditions, the funds will be released into your real balance and can be cashed out.
Why do Irish casinos have wagering requirements?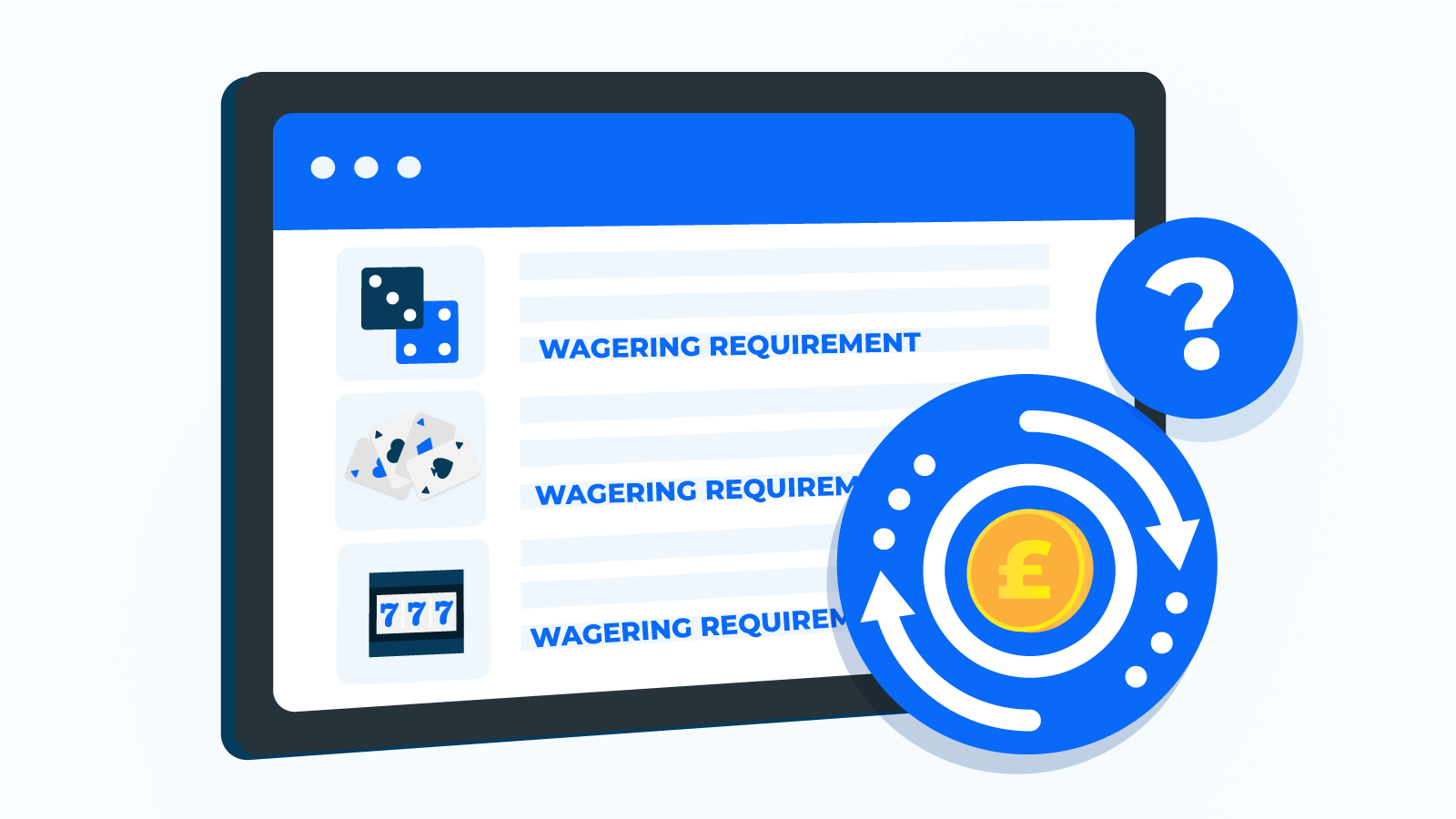 Rollover requirements contribute towards generating profit.
Promotions are not free assets that the top Irish casinos dispose of. They actually represent an investment towards gaining new customers. But as we all know, gambling platforms work for profit.
Just like any other business, they need to financially sustain themselves. And without wagering requirements, these sites would be at risk of losing more than they invest.
To prevent customers from abusing the bonus
Casino bonuses are meant to attract new Irish players.
The purpose of a bonus
To make Irish players join the platform and retain them as long-time customers. Thus, if wagering requirements wouldn't exist, many users would be tempted to claim a promotion just to cash out winnings once, then never play on the site again.
To prevent money laundering
Redeeming bonuses via ill-gotten means to benefit from lawful funds and avoid being tracked by authorities.
As this practice became quite common in the online environment, gambling sites decided to make use of rollover requirements to prevent such outlawed activities.
Cybercriminals saw an opportunity of committing illegal activities such as money laundering via the website's means.
How?
By depositing large amounts of illicit funds to cash out 'clean' money without raising any suspicion.
Disclaimer
Wagering does not refer to the amount Irish players must deposit before withdrawing your winnings, but refers to how much they need to play. If they play and lose, such losses won't be subtracted from the taxable income base of Irish players.
Types of wagering
Depending on the promotion you claim, there are 5 different types of wagering involved: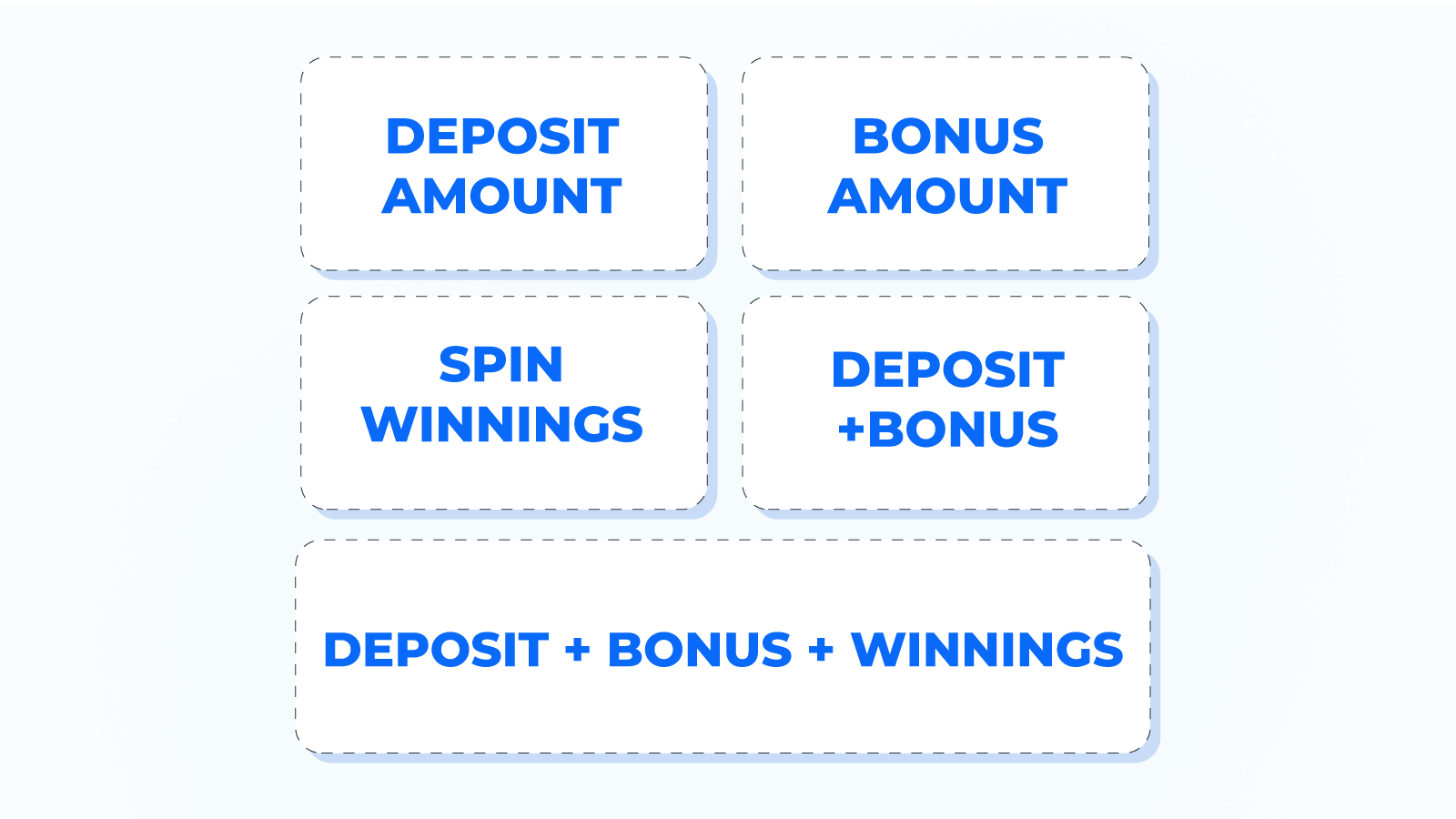 Wagering is tied to the sum you deposit to claim the promotion. Usually, this situation is commonly associated with predetermined deposit amounts.
Hence, if an offer requires a minimum deposit to be claimed but no maximum limit is specified, it is highly unlike the bonus that will impose this type of wagering.
How much do you need to wager?
If Irish players need to make a deposit to claim a specific bonus amount, and the rollover requirement is 35x, they have to multiply the deposited amount by 35 and wager the total amount.
This type of wagering applies only to bonus funds. So, whenever Irish players encounter this, it means that they will have to calculate the playthrough amount by multiplying the bonus sum by the number of times specified in the bonus terms.
For instance
The wagering requirement is spelled as '40x B'. In this case, Irish players should multiply the total bonus amount by 40.
The winning generated from free spins on registration no deposit will be converted to bonus credit. In this case, you'll have to multiply the bonus amount obtained after using the spins.
For instance
If the rollover is '20x W', Irish players must first use all their spins, then multiply any resulting winnings by 20.
Some offers may impose playthrough conditions on the total sum generated by adding the bonus amount to the initial deposit amount.
For instance
Should the rollover be expressed as '45x D+B', Irish players must add the deposited sum to the bonus amount. They should then multiply the resulted amount by 45 to get the amount they need to wager.
Deposit + bonus + winnings
This type of wagering can only be encountered on promotions that offer both bonus credit and extra spins.
In this case, the total resulted from adding the initial deposit, the bonus amount and the spin winnings must be multiplied by the specified number. Yet, keep in mind that this is a rarer occurrence.
Most offers that include both spins and bonus credit will come with two different playthrough requirements.
CasinoAlpha Ireland experts clarify wagering deduction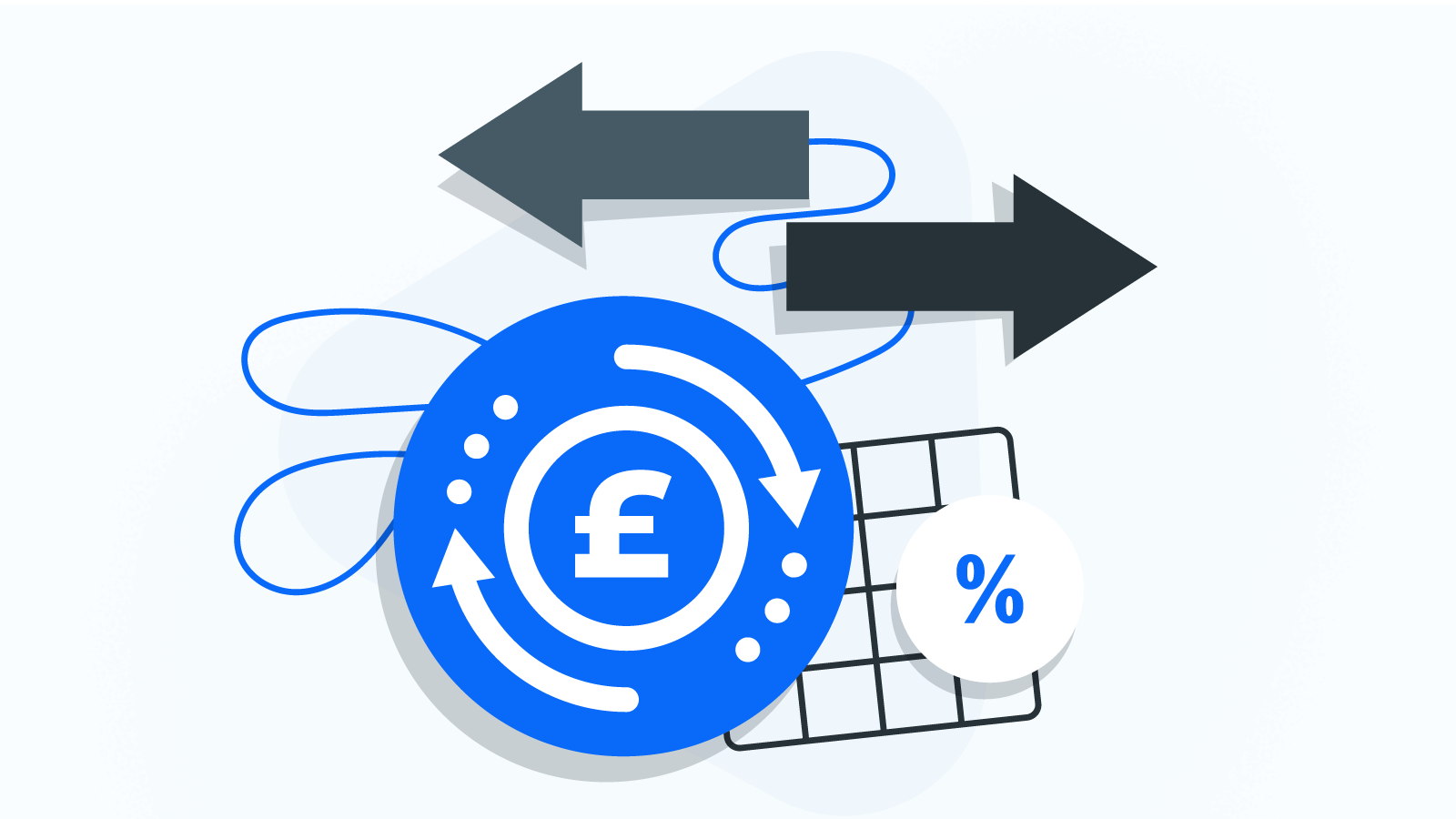 Besides multiple types of wagering, there are also several ways in which it is deducted. To complete the necessary requirements, you need to place bets, which shall be deducted from a virtual balance.
User accounts at any online casino have two available balances:
Real balance – comprised of funds you deposit from your payment service.
Bonus balance – comprised of bonus funds you receive from the casino.
Winnings generated by bonus funds will usually go back into the bonus balance until the wagering requirement is cleared. After that, they are converted into real funds.
Let's move on to the three types of wagering deduction a casino might have:
From the real balance only
You must complete the wagering only by placing bets with your deposited funds to cash out the winnings.
You can use your bonus credit, but it won't count towards meeting the specified requirements.
An advantage of this is that you are allowed to deposit as many times as you want for the purpose of fulfilling the requirements.
There is no guarantee you won't deposit more than you withdraw from a bonus!
From the bonus balance only
This type of deduction is more restrictive. If Irish players run out of bonus funds prior to meeting the playthrough requirements, they are not allowed to make additional deposits to complete them and cash out. Thus, they will lose all winnings generated by the bonus.
However, gambling platforms that impose this wagering deduction are not as common. Sign up bonuses no deposit are a way for Irish players to try out the platform and its requirements with no payment attached.
From both real and bonus balances
Here, bets placed from both balances will count towards meeting the playthrough conditions. So, Irish players won't be bothered by running out of funds.
In this case, it's more probable to be able to withdraw more than you deposited to complete the wagering requirements.
The third type of deduction is also the most common.
No wagering offers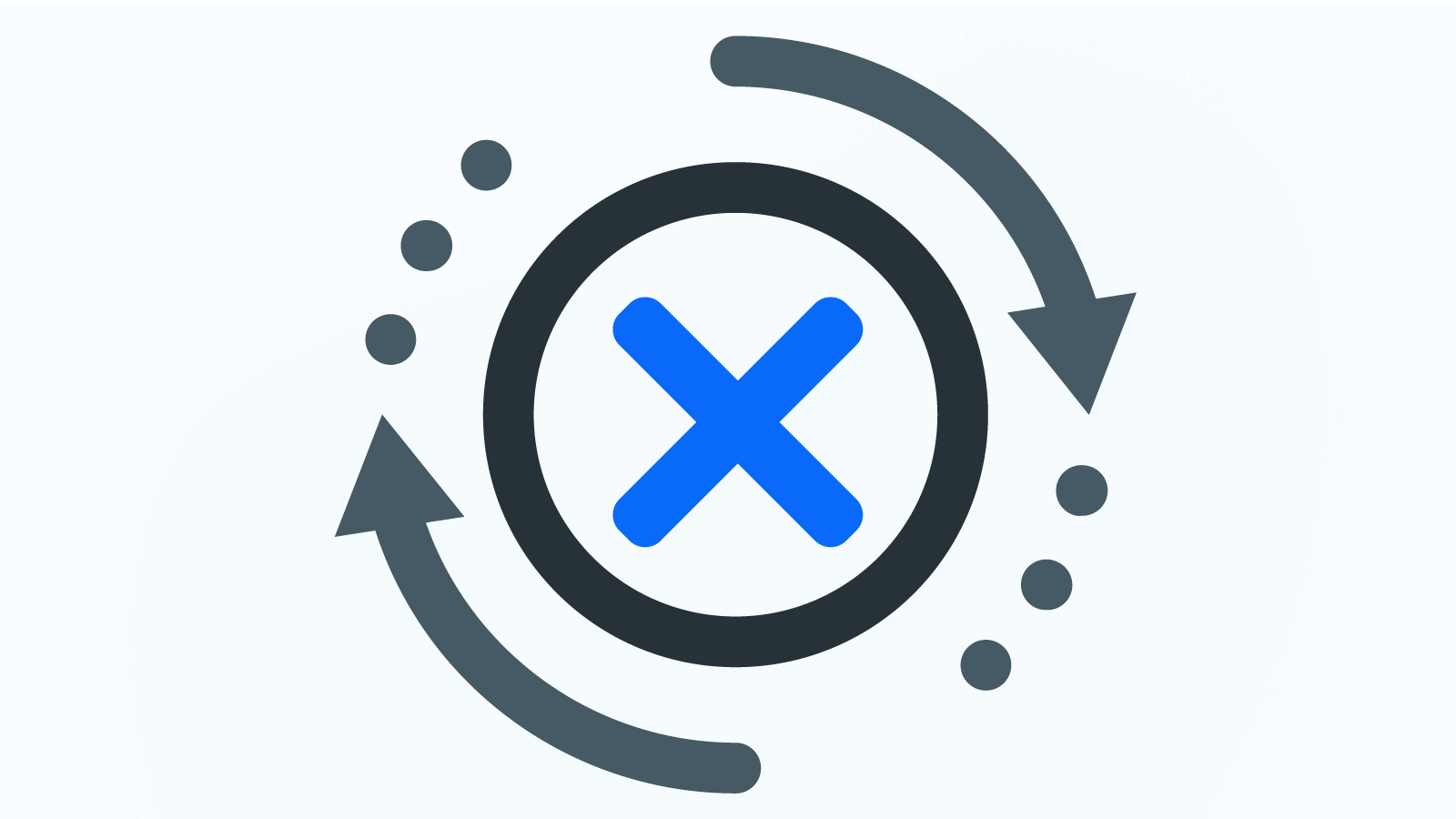 These are no wagering bonuses that are tied. Therefore, you will be able to cash out the entire amount generated by the bonus without worrying about additional restrictions.
The no wagering characteristic can apply to:
Offers including extra spins
Bonus funds
Both
Yet, it is more commonly encountered at bonus spins.
If you are looking for this kind of promotions, you will find plenty of them on our site. CasinoAlpha Ireland has a particular page where we list only no wagering offers for Irish players. So, you may navigate through an array of such options.
No wagering casinos
A casino that disposes of no wagering offers may either provide a few such alternatives or even have an entire no wagering policy.
This policy should be clearly stated
No wagering Irish casinos usually mention their no wagering policy clearly on the main page of the website and in the site T&Cs.
Find the no wagering casino Irish that is right for you among our listed online casino Irish sites and by navigating our site! You can use the filters to customize your search.
What are the limitations?
Although no wagering promotions may seem more attractive than the regular ones, most of them come with several restrictions that must be taken into account.
Here are a few examples:
Smaller bonus value;
Low cashout limit;
Limited games Irish players can play with the bonus;
Limited payment methods to redeem the promotion;
The impossibility of withdrawing winnings before making a deposit.
When Irish players decide to claim a no wagering offer, they should pay attention to its terms and carefully analyse them.
If Irish players can play multiple bonuses at the same time, wagering conditions apply to the offer they first claimed.
How to clear wagering requirements?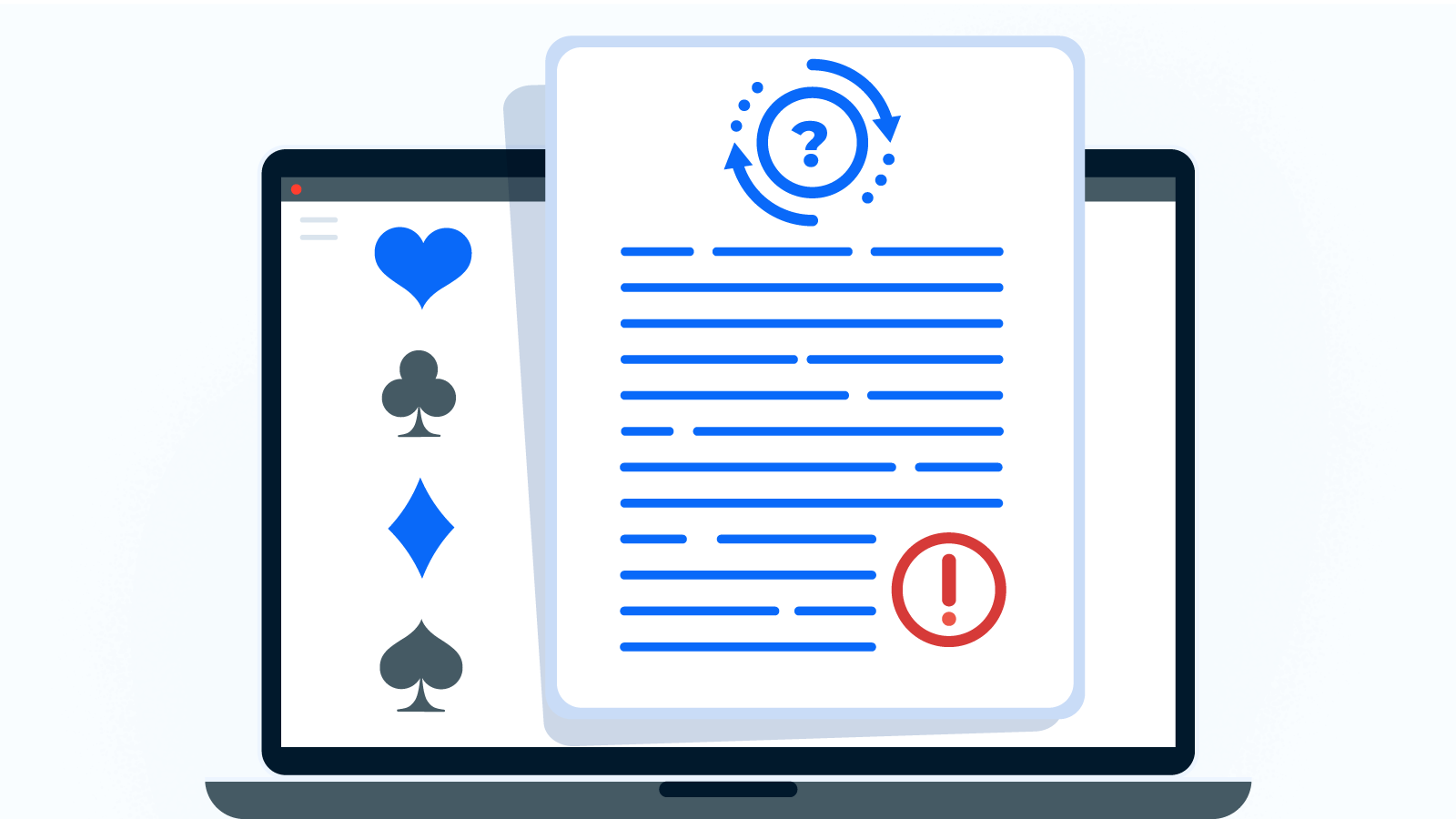 Read the bonus terms carefully;
Establish the type of wagering the bonus has;
Calculate the playthrough amount;
Establish the deduction;
Look for games that bring wagering contribution;
Start placing bets on these games;
If necessary, deposit more funds (not applicable for wagering deducted only from the bonus balance);
Continue playing until the wagering is cleared;
Cash out the remaining winnings.
How to calculate wagering?
To make it easier for Irish players to understand how wagering is calculated, we shall give some examples for each type.
The following examples are purely hypothetical. CasinoAlpha Ireland develops them as models to help Irish players calculate the wagering when claiming a bonus.
Suppose you claim a bonus by depositing €10, and the wagering is 30x D. You will have to place bets equal to €300 before being able to cash out.
Should Irish players receive a €20 bonus, with a 35x B playthrough condition, they must wager a total of €700 before withdrawing the winnings.
Let's say an offer comes with a 15x D+B wagering requirement. If one deposits €10 and gets another €10 as a bonus, the total amount that must be wagered is €300.
Suppose you redeem an offer containing 100 extra spins with a 45x W playthrough requirement. After using all the spins, you generate €20 in bonus funds. So, you have to place additional bets equal to €900 before cashing out any winnings.
Deposit + bonus + spin winnings
Let's assume Irish players claim an offer containing 50 spins and a €20 bonus by depositing €10. The promotion has a 25x D+B+W wagering requirement. After using the spins, they get another €10. In this situation, Irish players must wager a total of €1000 prior to withdrawing the remaining winnings.
Where to see the remaining wagering
Depending on the platform you join, there are several ways of tracking your remaining wagering.
As there are hundreds of gambling sites with different interfaces, display options and account features, it would be quite challenging to determine which is the most common approach.
Multiple methods of keeping track of your remaining wagering:
Look in the promotions section
This is probably the easiest way to determine what amount you have left to wager.
Go to the promotional hub or the page you claimed the offer from and search for your active bonus. A progress bar should appear under it, displaying how much of the requirement you have met.
This can either be a percentage or even the sum you have already wagered.
Some websites will display the remaining wagering amongst the account features. To find it, just log in and navigate through the account options. You may spot a designated wagering section or even a progress bar under your username.
If none of the alternatives listed above are available on your chosen platform, you should get in touch with a support member via live chat and ask them about your wagering progress.
When all other options are unavailable, the only solution would be sending an email. However, keep in mind that it may take some time to receive an answer, and in the meantime, your wagering progress might also change.
Our experts employ these algorithms to make our casino reviews and bonus descriptions clear and accurate.
Wagering restrictions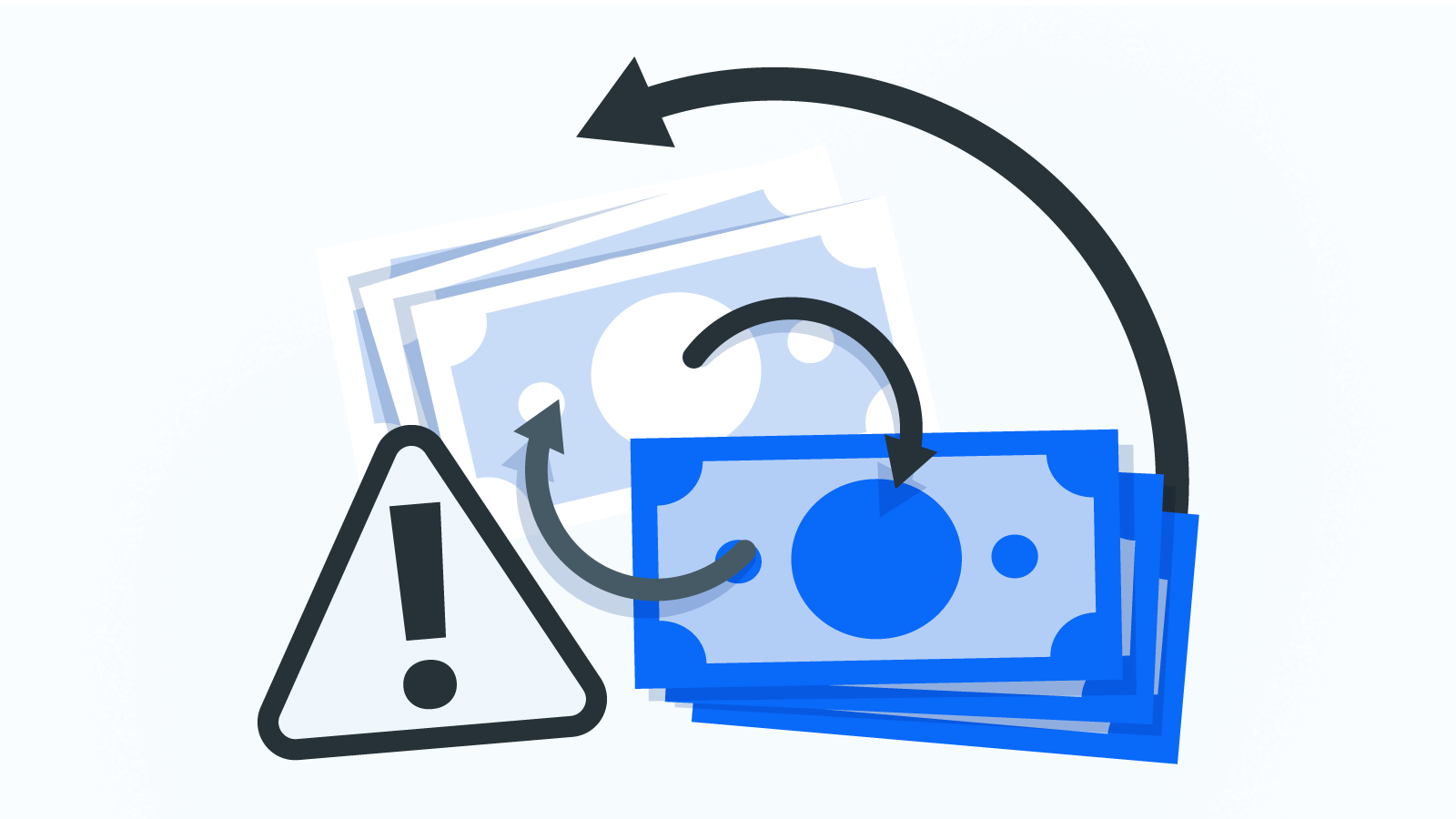 Before trying to clear playthrough requirements, you have to pay close attention to the casino's terms and conditions. Why? Because there might be certain restrictions linked to the wagering of the bonus.
Let's dive into these!
Game contribution explained by CasinoAlpha Ireland
| Game types | Contribution |
| --- | --- |
| Slots | 100% |
| Blackjack | 50% |
| Roulette | 30% |
| Baccarat, Video Poker | 15% |
| Craps | 5% |
| Jackpots | 0% |
Have a look at the following examples:
Suppose you have to meet a rollover requirement of €300. If you only play slots to fulfil it, then you'll have to place bets equal to €300.
When you pick a game with a lower contribution, things are a bit different. Let's say you wager €300 in total on Roulette. In that case, only €90 will count towards meeting the playthrough requirements. So, you'll still have €210 left to wager until you can cash out.
If the game contribution is low, the number of necessary bets increases.
Wagering contributions vary
Every Irish casino has different rules for game wagering contribution. While some sites present a clear game contribution table, others may display long lists of titles that make an exception from the general rule or that don't contribute at all. Always check the wagering contribution terms at your casino of choice!
Maximum bet
Another restriction might refer to the maximum amount you are allowed to bet per spin or per round. This will usually be specified in the bonus terms.
Let's assume you have to meet a €500 wagering condition. Although some slots may have a maximum betting limit of €500, you cannot fulfil the requirement by placing only one bet.
If the maximum bet per spin is €5, you will have to place 100 bets equal to €5 to complete the wagering.
Expiration period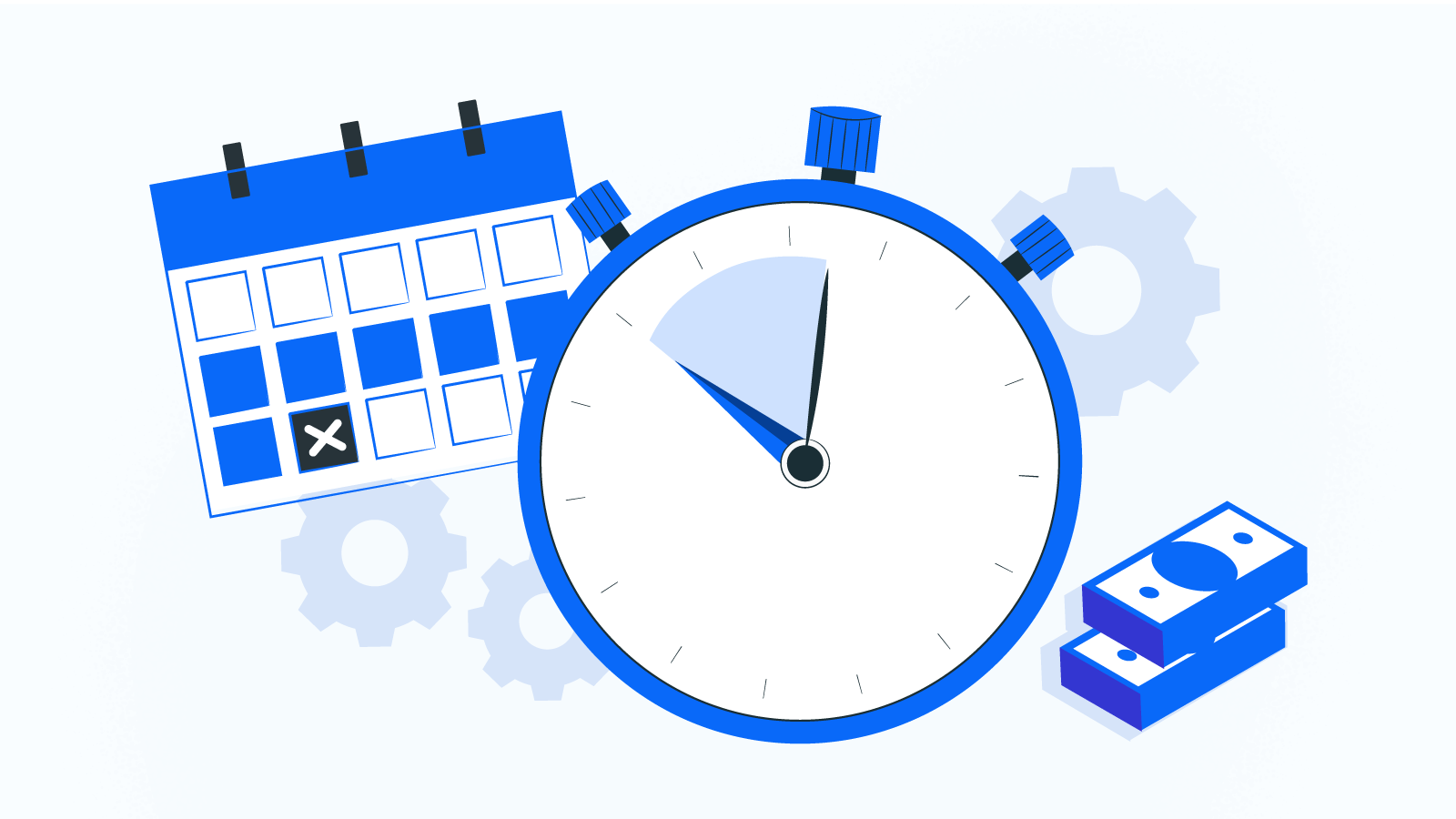 Irish players shall remember that each bonus comes with a specific timeframe to meet the wagering requirement. On average, bonus funds have a 30-day wagering period, while extra spins have only 7 days.
Sometimes, no deposit spins must be wagered within 24 hours of claiming them.
If you don't fulfil the playthrough requirements within the specified timeframe, you should expect the following:
The bonus and its related winnings will be forfeited;
You cannot reclaim the bonus;
You won't receive a refund of the deposit you made to redeem the promotion.
Irregular play
It refers to when players try to cheat the system via various ways to avoid meeting wagering requirements on a fair basis.
Irregular play means:
Placing bets in excess of x% of the bonus value;
Equal, zero or low margin bets;
Leaving large bets on table (usually in table games) and returning after wagering has been completed;
Decreasing your stake amount after a large win (e.g. Winning C$100 and reducing your stake amount to C$50 or less);
Moving from a low weighted game (25% or less) to a high weighted game (70% or more) after significant wins;
Delaying a round inside a game (including free spins features and bonus features) to a later time when there are no wagering requirements left;
Depositing funds while having free spins features or bonus features still available in the game.
Our tips on clearing wagering requirements efficiently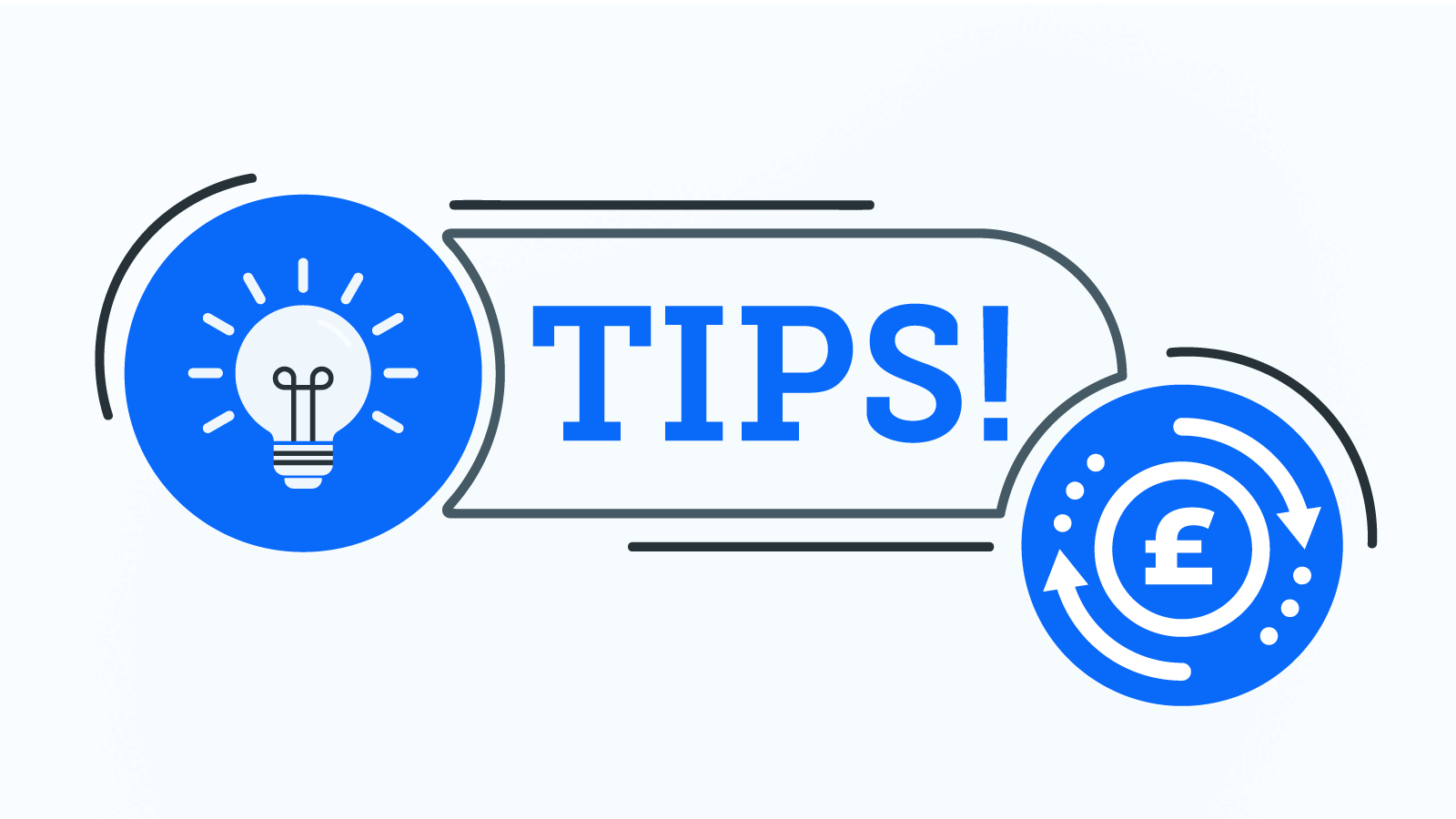 Clearing the wagering conditions of a bonus will take time. Still, there are specific things you can do to shorten the process and access your winnings faster.
Here's what might help:
Read the terms and conditions carefully
This will help you comprehend all the requirements and avoid any misunderstandings. Additionally, you should check the casino's wagering deduction.
Choose Irish casinos that allow for both real and bonus balances to contribute to wagering requirements.
Claim bonuses with lower wagering requirements (15x, 20x, 25x)
This tip is quite obvious. The higher the playthrough conditions, the more you will have to wager.
Irish players should take time to read the terms of multiple bonuses before claiming one. They may want to select the offer with the lower wagering requirements.
Play games with a high wagering contribution (more than 50%)
The games with the highest contribution are usually slots. On most gambling sites, they have a 100% contribution.
Some Slot games may not contribute at all to the wagering requirements! Always check the casino's terms.
Choose games with higher RTP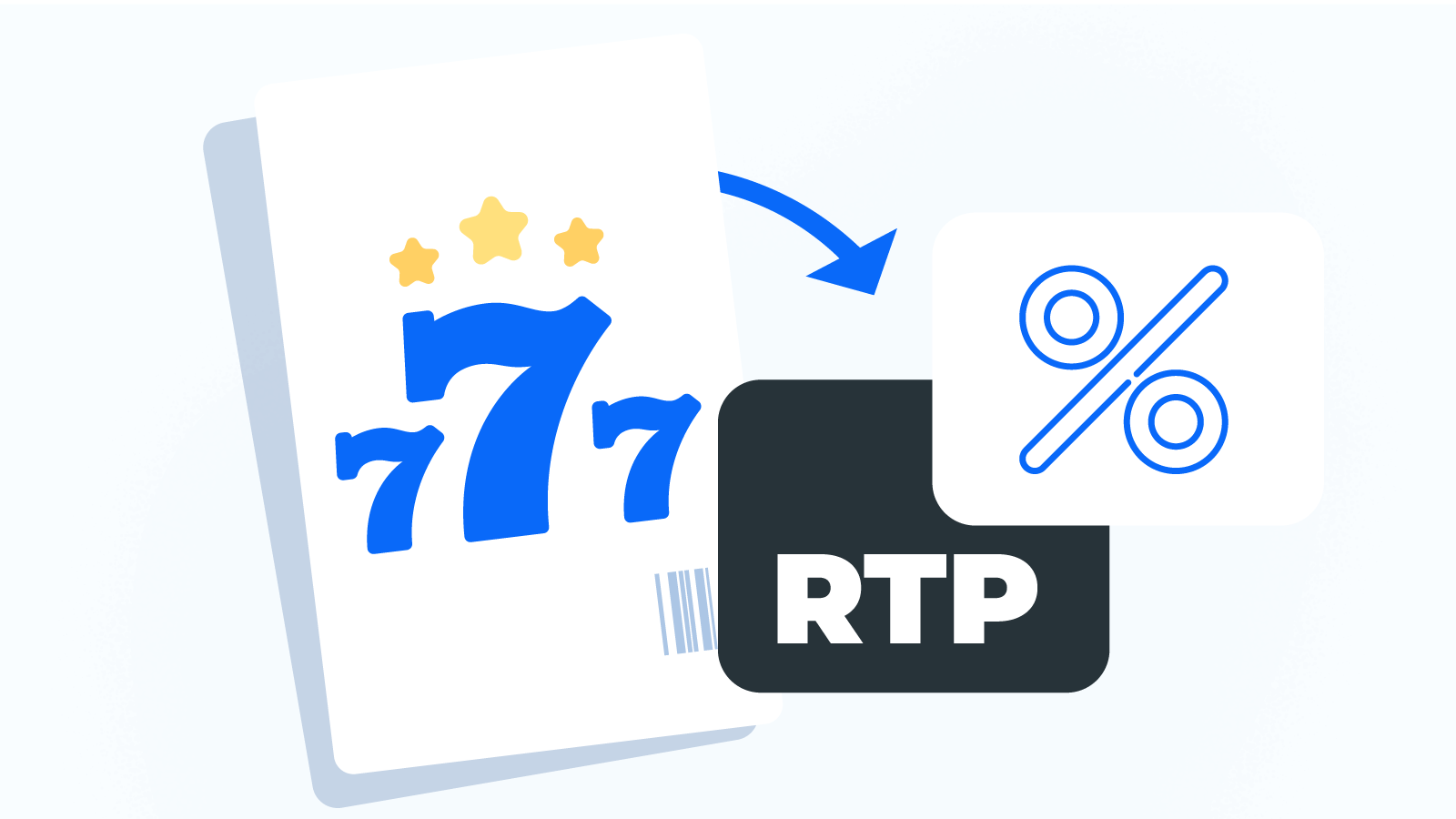 Essentially, the RTP rate refers to the amount a casino game is supposed to pay back to the player. This is represented by a percentage and can usually be found in the game's information.
Should you go for high RTP games?
Yes. Such titles allow Irish players to complete the playthrough without having to make additional payments. This is why CasinoAlpha Ireland experts always analyse game features, including the house edge and RTP rates.
CasinoAlpha Ireland knows which Slots have the highest RTP
| Games | Provider | RTP |
| --- | --- | --- |
| Ugga Bugga | Playtech | 99.7% |
| Mega Joker | Netent | 99% |
| Jackpot 6000 | Netent | 98.9% |
| 1429 Uncharted Seas | Thunderkick | 98.5% |
| Starmania | NextGen | 97.8% |
| White Rabbit | Big Time Gaming | 97.7% |
CasinoAlpha Ireland's final remarks
Now that you know what wagering is and how to clear it, there is one more thing to be done: claiming a bonus!
But remember to be attentive to its terms and conditions and take our tips into consideration. Consequently, you will be able to cash out your winnings in no time.
Do you feel like wagering requirements are too complicated?
Take a look on our site to explore them, and most importantly, don't forget to play responsibly! Being informed and taking precautionary measures will help you maintain healthy habits.
We aim to prevent gambling addiction in Ireland and use all our resources to support a hassle-free experience for Irish players!
Methodology
To achieve this guide, CasinoAlpha Ireland analysed over 15 gambling platforms to get an accurate overview of the Irish gambling market's wagering system. In this way, we were able to determine all the existing wagering types for Irish players and the way in which they are calculated on different sites.
We arrived at an objective opinion
This allowed us to compare the offering of several online casino and have a clear understanding of how wagering works. Above all, CasinoAlpha Ireland experts also examined multiple no wagering bonuses and casinos to discover their assets and limitations.
After a thorough analysis, we were able to come up with useful tips and advice meant to help Irish players complete wagering requirements efficiently.
Consulted sources