The Best Irish Female Jockeys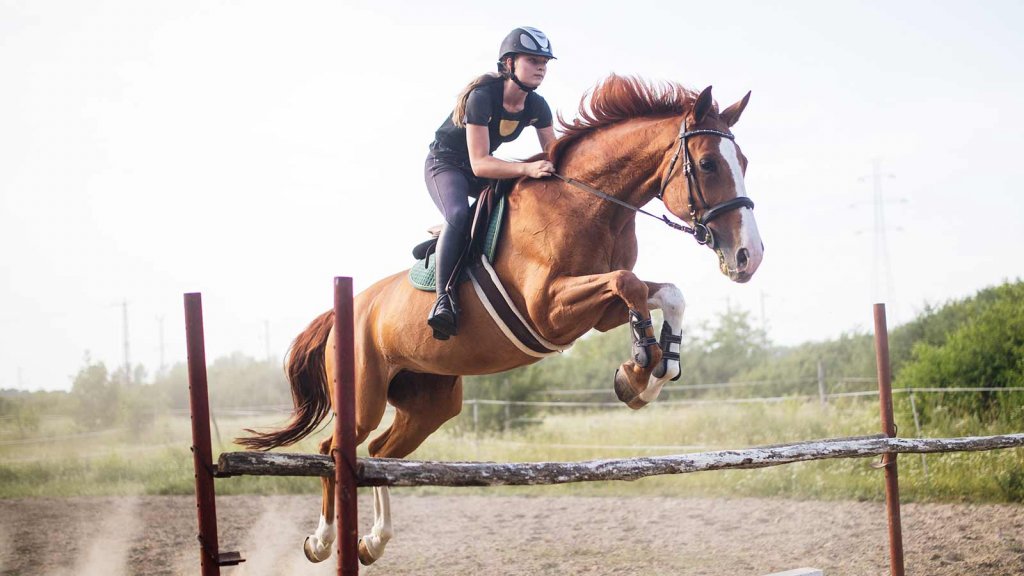 Horseracing is a noble sport dominated by men. However, in Ireland, there are multiple astonishing female jockeys. Let's see their stories and achievements.
The best Ireland female jockeys
| Rank | Name | Age | Active/Retired | Career Wins |
| --- | --- | --- | --- | --- |
| 1 | Rachael Blackmore | 33 | Active | 328 and counting |
| 2 | Maxine O'Sullivan | 30 | Active | 61 and counting |
| 3 | Nina Carberry | 37 | Retired | 423 |
| 4 | Cathy Gannon | 41 | Retired | 440 |
| 5 | Katie Walsh | 38 | Retired | |
| 6 | Liz Lalor | 39 | Active | 115 wins and counting |
Horse racing: A male-dominated sport?
Yes. Horse racing is generally a male-dominated sport, but it is not unusual to see females making waves as jockeys.
Actually, we have several highly competitive Irish female jockeys that have held their own against their male counterparts.
Our CasinoAlpha experts dedicate this article to the best Irish female jockeys whose achievements in their craft have earned them fame and respect.
Rachael Blackmore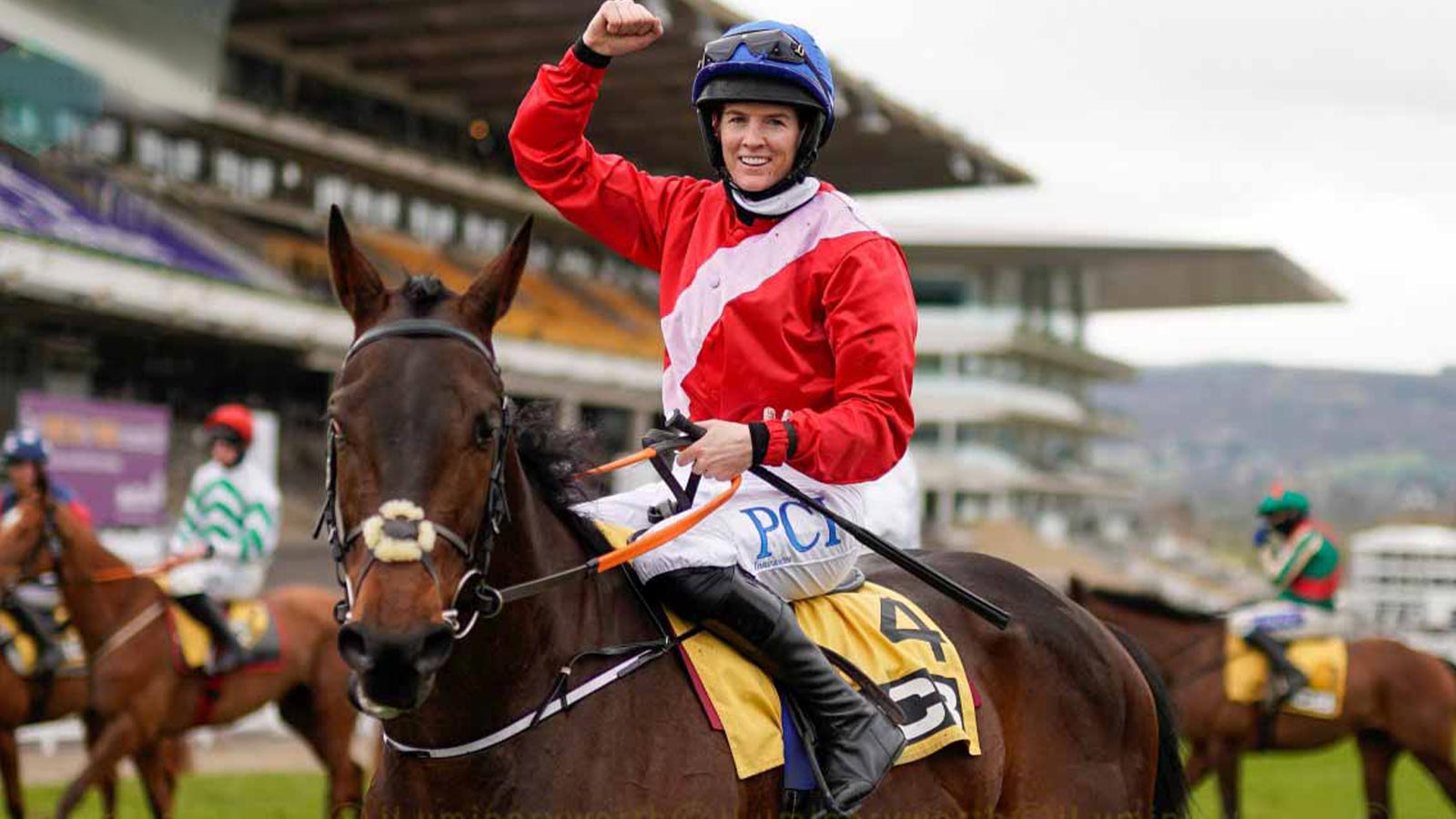 Age: 33
First Winner/ Horse: Tipperary Ladies' Handicap Hurdle at Thurles- Stowaway Pearl
Career Total Winners: 328
Major Wins: Arkle Novice Chase- Notebook, (2020), Irish Champion Hurdle- Honeysuckle (2021, 2022) Betfair Chase – A Plus Tard (2021), Paddy's Reward Club Chase, A Plus Tard (2019), Envoi Allen (2021) and many more
Awards: The Irish Times' Ireland Sportswoman of the Year 2021, BBC Sports Personality World Sport Star of the Year, RTÉ Sports Person of the Year
Rachael Blackmore is one of the most skilled Irish female jockeys of this generation.
Regarded as a leading National Hunt jockey, Blackmore may not be a part of the Irish billionaires' club, but her 2022 net worth is still highly impressive: $4 million.
Rachael rode her first winner as an amateur jockey on February 10, 2011 and later rode 11 point-to-point winners and seven winners.
After that, her career flourished
She turned professional in March 2015, and had her first win as a professional with Most Honourable at Clonmel on September 3rd, 2015;
On March 12, 2017, She broke into the limelight when she rode 'Abolitionist' to victory in the Leinster National at Naas;
That same year, she broke a record by being the first among women jockeys to win the conditional riders' championship in Ireland;
She had her first Grand National ride in 2018. The year 2019 saw her winning her first Cheltenham Festival, to the delight of women jockeys worldwide;
The following years saw her having several winners, including Grade 1 race victory in Ireland (2019) and 2021 Grand National and 2022 Cheltenham Festival.
2021 was Blackmore's best year so far, as she won many races and awards.
Rachael's fans are invested in every competition
Her constant success determines her fans to always bet on her, especially now, with new casino sites appearing regularly. Needless to say, the fans' profit is almost guaranteed each time.
Maxine O'Sullivan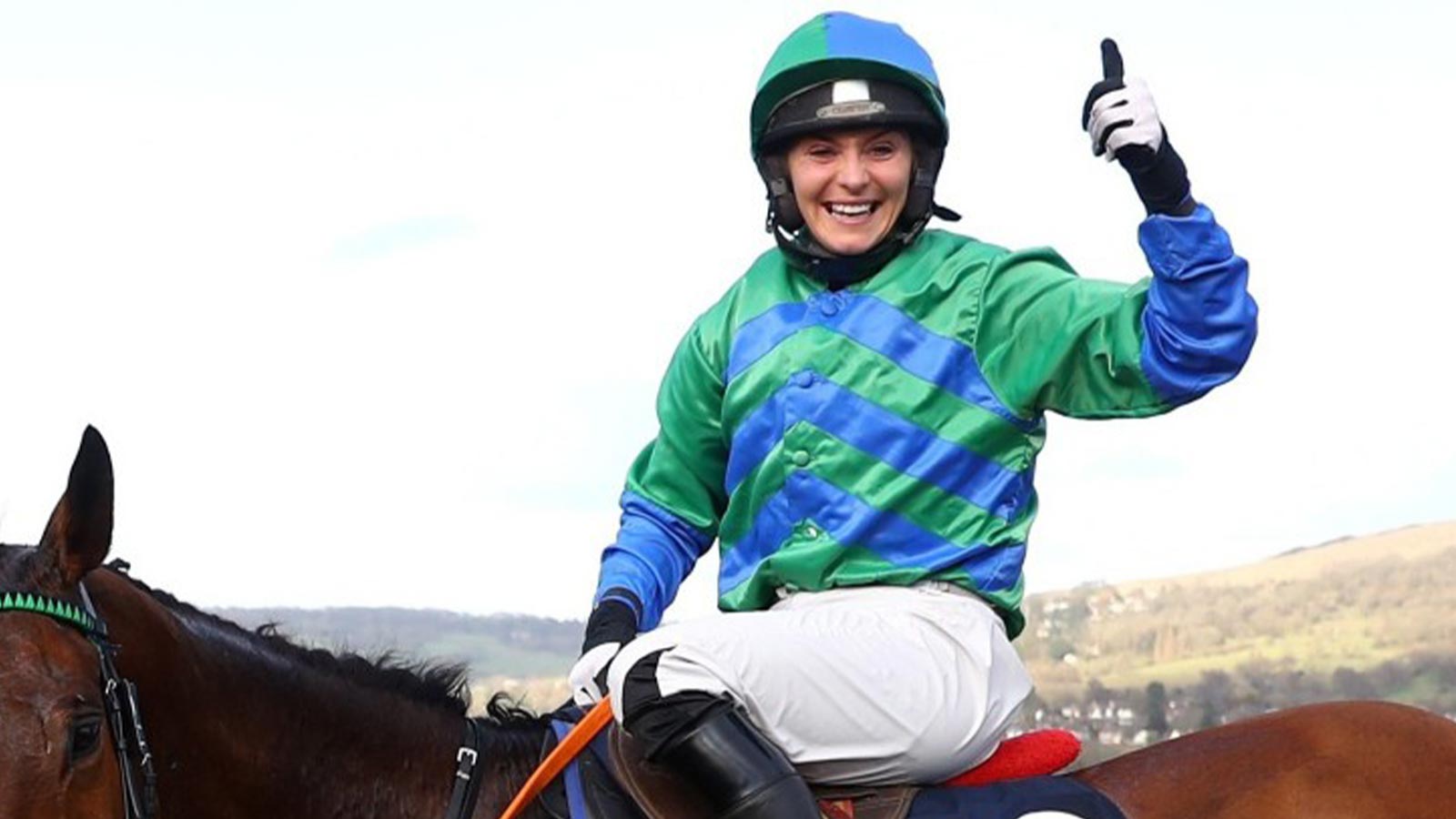 Age: 30
First Winner/ Horse: 2008 Knockanard- The Merry Mason
Career Total Winners: 61
Major Wins: 2020 FoxHunter Chase Cheltenham Festival- It Came to Pass, 2018 Sedgefield -The Jam Man, 2018 Catterick – The Jam Man and several other
Awards: 2010 Ladies Champion, 2014 Ladies Champion, 2020 National Hunt Achievement Award
Maxine O'Sullivan is another worthy name on our list of best female jockeys Ireland.
As she comes from a family with a rich history of racing on the Emerald Isle, she was introduced to the equestrian sport from childhood.
Her father, a professional and award-winning jockey Eugene, taught her about horses and riding for the first time when she was only a toddler. This led to her many achievements:
She earned her riding licence at the age of 15, before many other Irish female jockeys;
In 2008, Maxine had her first winner at Knockanard aboard The Merry Mason;
2010 saw her receiving the Ladies Champion title alongside Liz Lalor, both of whom are now among the best women jockeys in Ireland;
She later went on to win the title outright in 2014 after recording 13 winners;
Maxine O' Sullivan has had a successful career so far, as she further added wins to her portfolio in 2019, 2020, and 2021.
Her biggest win
Maxine O'Sullivan won the 2020 Cheltenham Festival's amateur race at the St James's Place Foxhunter Chase above 'It Came To Pass."
Nina Carberry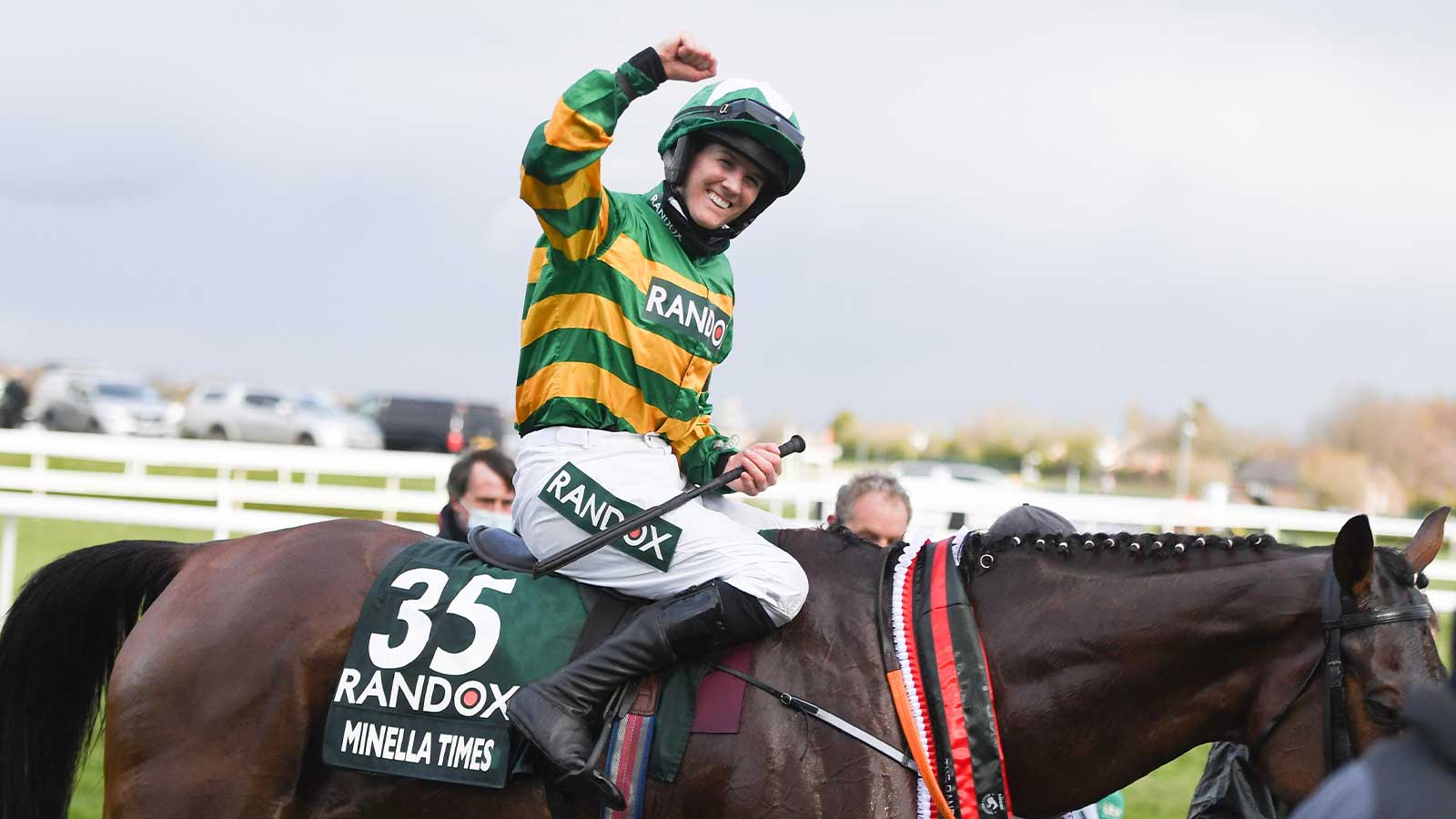 Age: 37
First Winner/ Horse: 2005 Cheltenham Festival Win -Dabiroun
Career Total Winners: 423 winners
Major Wins: 2005 Cheltenham Festival Win – Dabiroun, 2007 Cross Country Handicap Chase-Heads On the Ground, Champion INH Flat Race – Leading Run (2006), Mick the Man (2007), 2015 Fox Hunter's Chase – On the Fringe
Awards: Irish Times/Irish Sports Council 'Sportswoman of the Year 2011, Irish Racing Hero Award, Glittererball trophy
A passion that runs in the family
Although retired, Nina Carberry is among the highly successful Irish female jockeys in horse racing. She hails from a horse racing family, and thus got engaged with the sport from an early age.
Exclusively trained by her father, Tommy Carberry, it was not long that Nina got into the business that she started winning races.
Here are some of Nina's career highlights:
Her first winner was at the Cheltenham Festival in 2005 on a horse named Dabiroun;
The win was significant, as it was the first time in 18 years that a representative of Irish female jockeys would claim the Cheltenham Festival title;
The 2005/06 season saw her becoming the Irish Qualified Rider Champion, a feat she would repeat the following season;
Her wins beyond the Irish female jockeys' sphere continued in the 2007, 2008, and 2009 seasons as she won the 2007 Cross Country Handicap Chase and other races.
After several years of an impressive number of wins, Carberry announced on April 28, 2018, the last Punchestown Festival day, that she was retiring from horse racing after winning the festival race on Josies Orders.
Cathy Gannon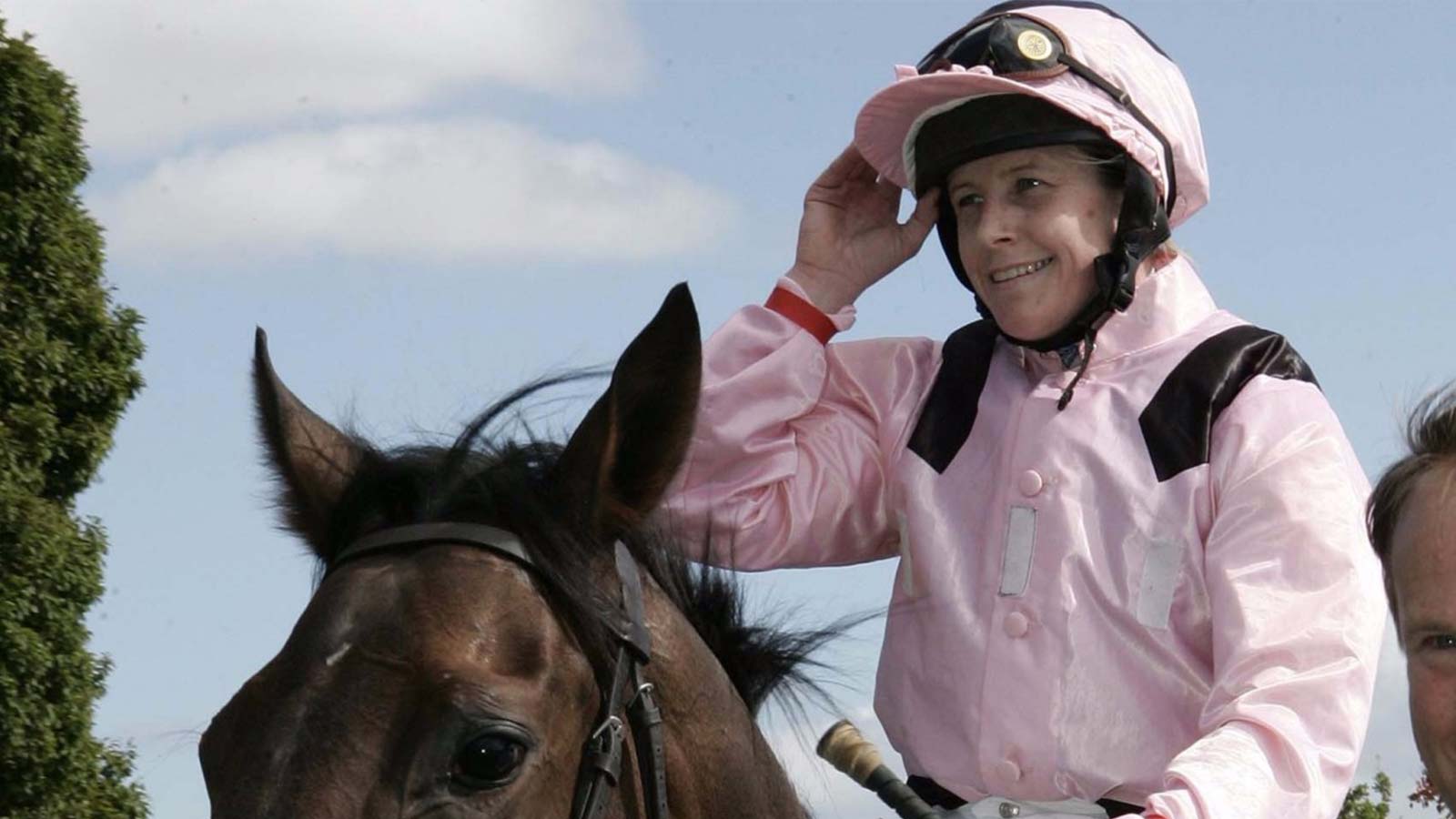 Age: 41
First Winner- Horse: 1998 Tipperary – Quivelly
Career Total Winners: 440
Major Wins: 2010 Round Tower Stakes -Dingle View
Awards: Irish flat racing Champion Apprentice (2004), The Irish Times Sportswoman of the Year (2004), Lady Jockey of the Year (2010, 2011, 2015)
An unforgettable legend in Irish horse racing's history
She started riding ponies at a very young age, and when she was 15 years old, she completed the course at the Apprentice Jockey's School.
After passing with flying colours, she went to Curragh, where she decided to join the stable of John Oxx.
Cathy's journey among the best Irish female jockeys includes many achievements:
She had her first ride at Wexford in 1998, where she finished third place. However, her first win was in the same year at Tipperary, on a horse named Quivelly;
Gannon later went on to win several races and awards, becoming the Irish champion apprentice jockey in 2004 with 33 winners;
Her best year was in 2011, when she had a total number of 71 winners and won £382,841 in prize money;
However, 2015 would see her claiming the Lady Jockey of the Year award she had previously won twice.
Tragic retirement
Gannon had to retire from active horse racing in July 2017 after breaking all five toes in her left foot at Lingfield on May 25, 2016. She currently works as a jockey coach.
Katie Walsh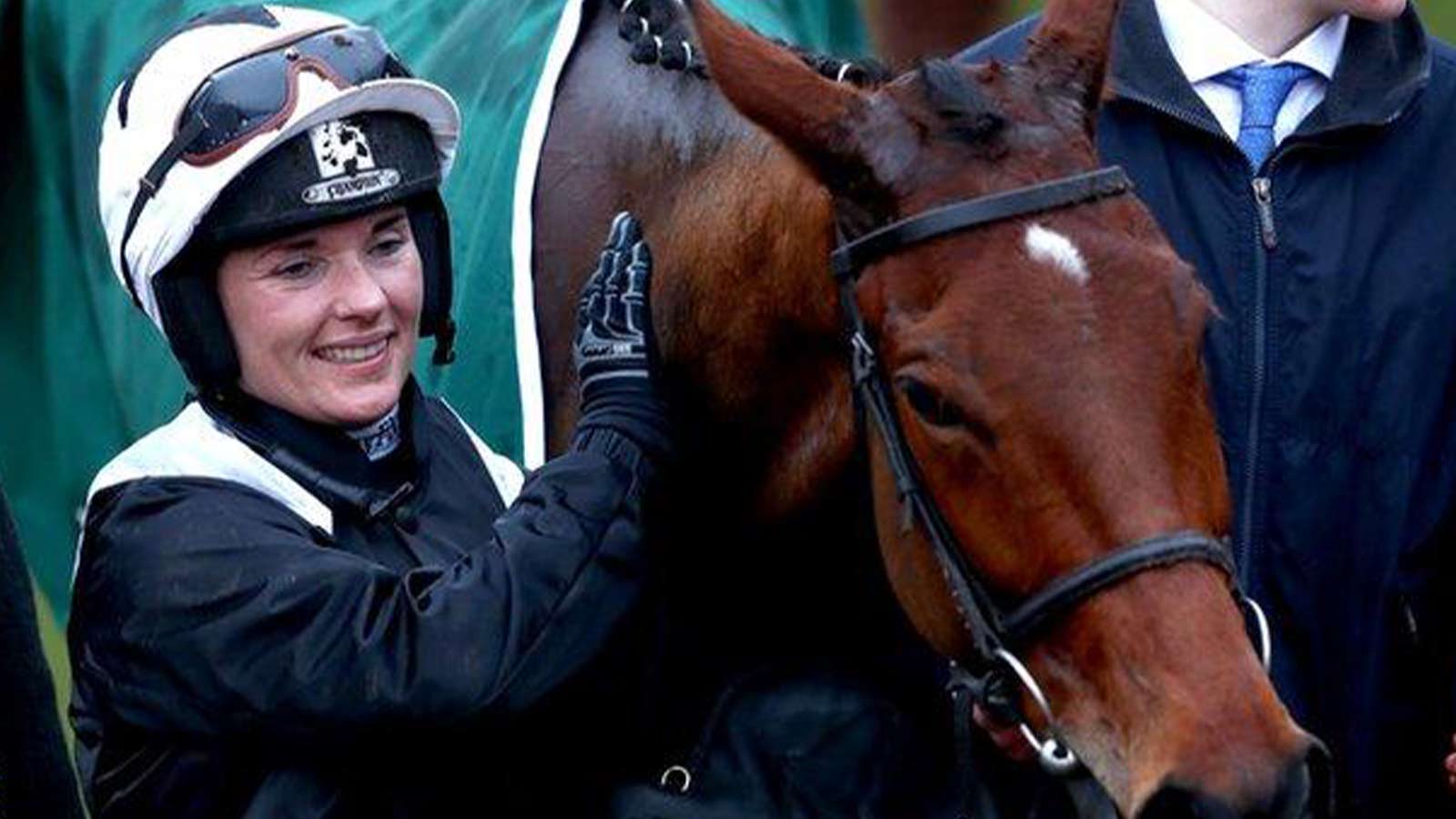 Age: 38
First Winner- Horse: 2003 Gowran Park – Hannon
Major Wins: 2016 Champion INH Flat Race-Blow By Blow, 2018 Champion Bumper – Relegate
Awards: National Hunt Achievement Award, The Irish Times/Irish Sports Council Sportswoman Award for April 2015
Katie Walsh is another figure among the best Irish female jockeys with impressive track records:
She started her horse riding career in 2003, and had her first win at Gowran Park on Hannon shortly afterwards;
The 2010 Cheltenham Festival saw her winning two races. In 2012, she made her Grand National debut and rode on Seabass, a horse trained by her father, Ted Walsh;
Katie finished third but maintained the best record obtained by a female jockey in the Grand National until Rachael Blackmore won the race in 2021;
Walsh's biggest win was in March 2018 at the Cheltenham Festival when she brought mount Relegate from behind five furlongs out to win the race at the dying minute.
2018 is also the year she retired in, after achieving a winner on her Willie Mullins-trained mount, Antey.
Liz Lalor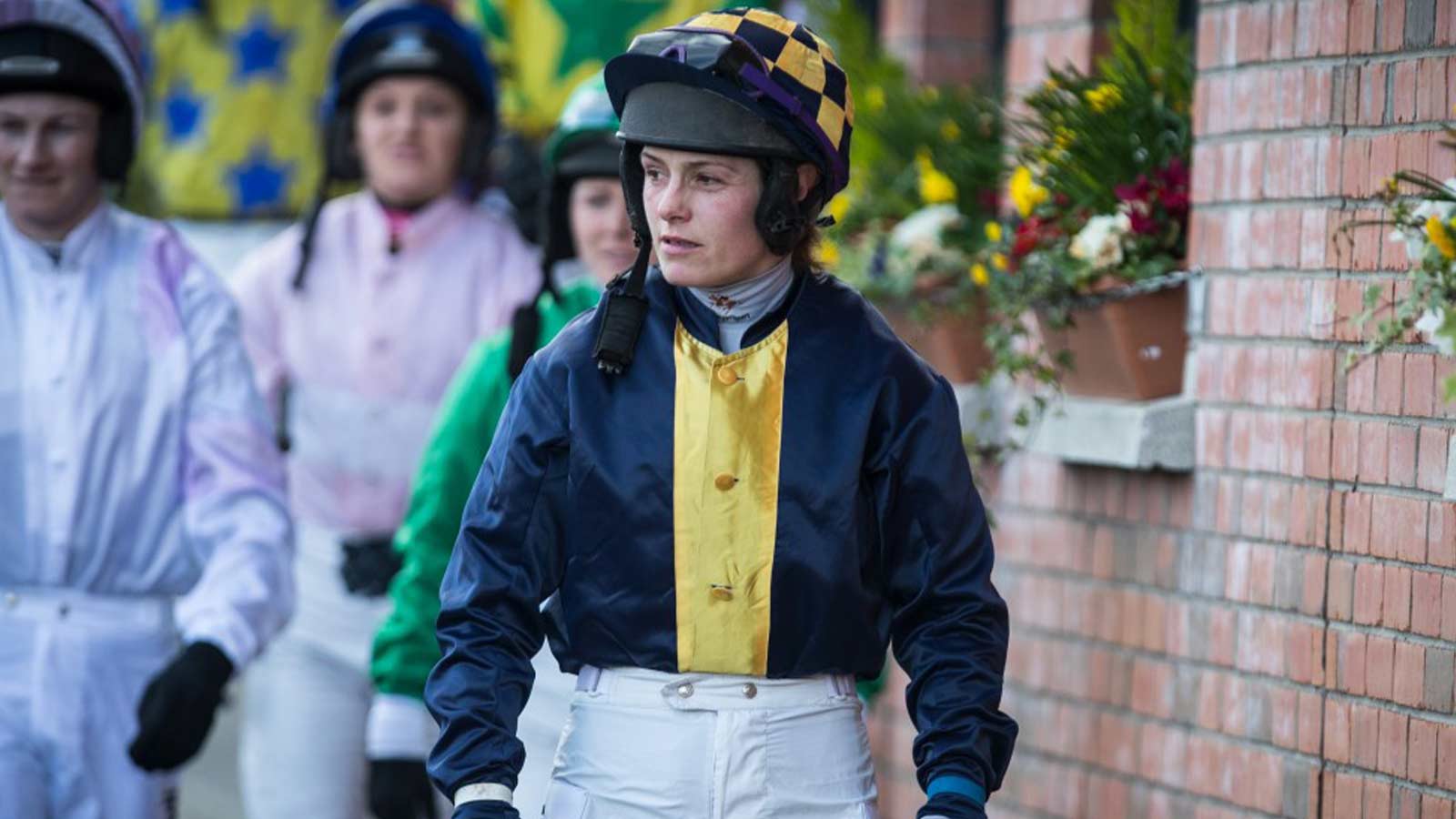 Age: 39
First Winner- Horse: 1999 Kinsale
Career Total Winners: 115
Major Wins: 2021 Moig South- On The Sod, 2022 Comea- Read to Return, 2022 Oldcastle- De Legislator
Awards: National Hunt Achievement Award, The Irish Times/Irish Sports Council Sportswoman Award for April 2015
Liz Lalor's journey to horse racing stardom began in 1999, when she had her first winner in Kinsale.
At the very top
Ever since, the Ireland jockey has secured over 110 point-to-point races, one of the highest records for a female jockey.
Among the most skilled female jockeys Ireland, some of Liz's performances are:
Liz recorded her 100th career win just after the birth of her first daughter Alex;
In 2007, Lalor won the first double on the track at Clonmel;
In November 2021, she had a victory with On The Sod at Moog South;
The win placed her beside Helen Bryce-Smith's all-time record of 109 winners by a female jockey;
A win on Read to Return at Comea on February 13, 2022 placed her above Bryce-Smith as the most successful point-to-point racer of all time.
How you can recognize her
Lalor is usually seen carrying or wearing the unique blue and red silks of her father, Richard.
Final thoughts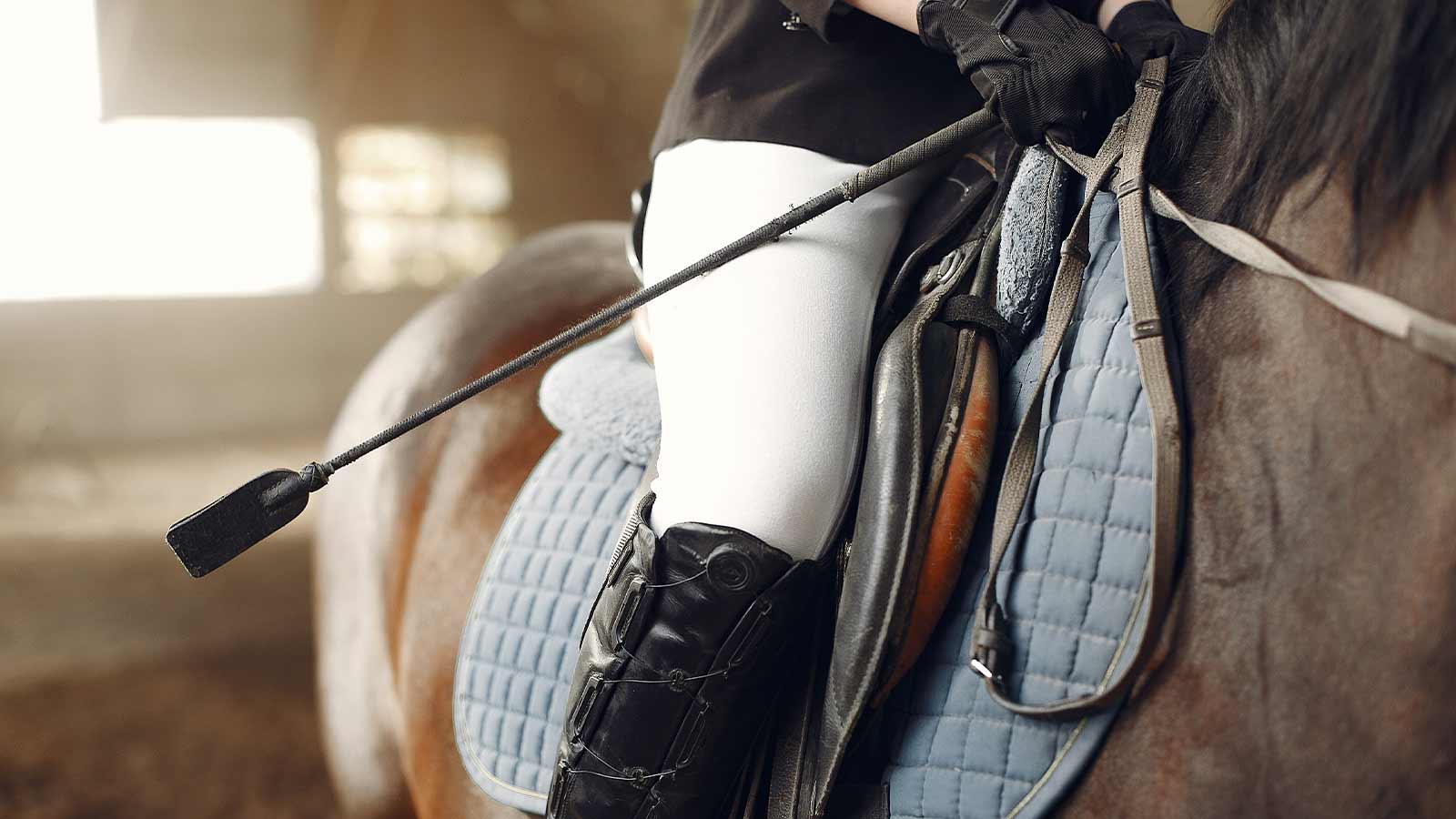 Despite the low number of women jockeys in the horse racing industry, those who chose this path made history in the process.
After Rachael Blackmore, the trailblazer for Irish female jockeys, many horse racing devotees have taken their passion to the professional level.
Today, many Irish gamblers bet on them at top online casino Ireland sites that also offer sportsbetting services. We hope to see all of them in the media more, as their skills are an example of what people can achieve with effort and perseverance.
Are you a fan?
We want our readers to get the latest, most accurate and complete information! So, your feedback is essential! Share your knowledge or any questions you're left with in our comment section!
F.A.Q
Who was the first Irish female jockey?
The first Irish female jockey was Rachael Blackmore.
Are there any women jockeys in the Grand National?
Unfortunately, Rachael Blackmore is the only female jockey competing in the 2022 Grand National.
How many female jockeys are there in total?
Less than 15% of all licenced professional jockeys are female, according to a 2021 study conducted by Vanessa Cashmore.