What Casinos Have The Best Odds? Land-Based vs Live Casinos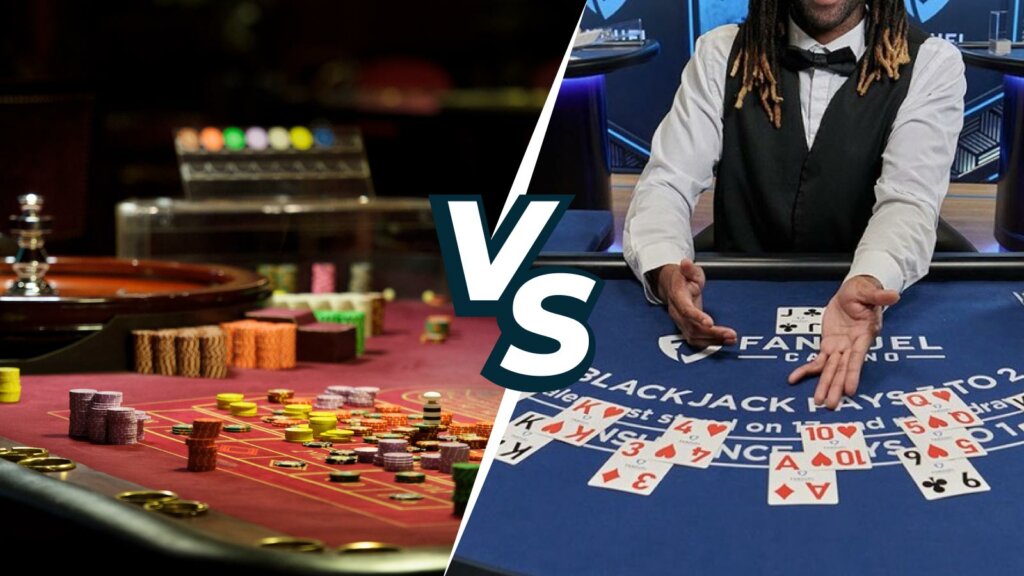 Our specialist, Mihnea Mosneagu, explains that live dealer casinos have different odds than traditional land-based venues. In this article, he compares and contrasts the advantages and disadvantages of online live dealer casinos versus physical casinos regarding game odds and winning potential.
You'll discover which casino type offers better chances overall and how to pick the right live dealer or land-based casino that matches your player profile. Our expert outlines the most popular games with the highest odds, proven strategies to boost your probability of winning, and other influential factors regardless of venue.
Live Casinos vs Land-Based Casinos
| Live Casinos | Land-Based Casinos |
| --- | --- |
| Can play in any physical location | Require physical presence |
| Offers a wide variety of games and live tables | Limited by space |
| Personal interaction limited to the game chat | Offer a more immersive gaming experience and real-life contact with the dealer and other players |
| Accessible on a mobile device or desktop computer | Limited to specific locations |
| No dress code | May require a specific dress code |
| Bonuses and promotions available | Bonuses and promotions available |
Advantages of Live Casinos Compared to Land-Based Casinos
Live casinos are more convenient than land-based casinos because tyou can play anywhere, at any time of the day or night, while land-based venues are limited by location and opening times;
Unlike land-based casinos, some live dealer sites can provide unlimited seats at the virtual tables;
You can wear anything when accessing live-based casinos, unlike brick-and-mortar venues, where you are usually required to adhere to the dress code.
Advantages of Land-Based Casinos Compared to Live Casinos
Land-based casinos offer an immersive social atmosphere, whereas live casinos only provide a live chat for interacting with the live dealer and other players;
At brick-and-mortar casinos, you can enjoy the luxurious experience with fine dining, entertainment, and accommodations, unlike playing at a Live dealer site from your home.
What Are Live Casinos?
Ireland Live casinos are online casinos with virtual live dealer games broadcasted live from a studio or another physical venue.
How Do They Work?
These types of casinos work by connecting you to the live dealer studio's live stream:
Once connected, you can see a professional dealer taking bets, announcing results, shuffling cards, rolling dice, or managing the roulette wheel live.
You can communicate with the dealer and other players who connect simultaneously with you by using the game's chat.
The game results are fair and completely random, being determined by a Random Number Generator.
While you can see the live dealer, they cannot see you or any other players. In many casinos, it would be illegal for dealers and players to see you in order to avoid the risk of colluding and cheating.
Most Popular Live Casino Games & Providers in Ireland
| Game | Provider | House Edge |
| --- | --- | --- |
| Live Blackjack | Evolution Gaming | 0.5% |
| Live Roulette | Playtech | 2.7% |
| Live Baccarat | Ezugi | 1.06% |
| Live Sic Bo | Microgaming | 2.78% |
| Live Craps | Vivo Gaming | 1.41% |
What Are Land-Based Casinos?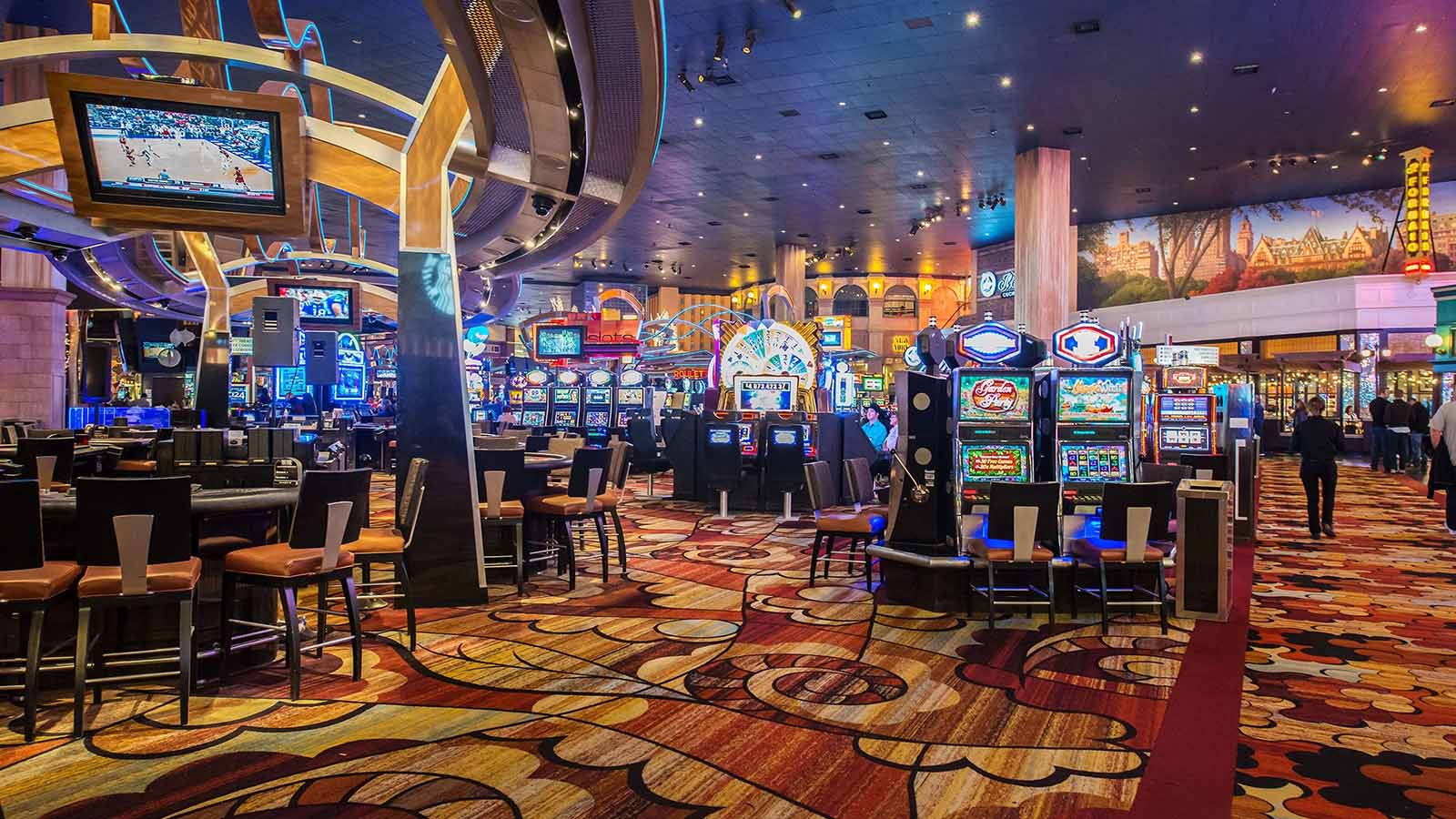 Land-based casinos are physical locations where you can play regular casino games with other players and dealers.
How Do They Work?
Brick-and-mortar casinos work by setting up a physical location with a limited number of tables for their most popular games.
These brick-and-mortar venues attract players by providing extra services, such as luxurious atmosphere and gifts, shops, food, drinks, and entertainment.
To play at physical casinos, you must be at the location within the casino's working hours.
Just like live dealer casinos, land-based casinos require you to register as a member before being allowed to play any of their games.
Most Popular Land-Based Casino Games & Providers in Ireland
| Game | Provider | House Edge |
| --- | --- | --- |
| Blackjack | IGT | 0.5% |
| Roulette | Novomatic | 2.7% |
| Baccarat | Aristocrat | 1.06% |
| Craps | Scientific Games | 1.41% |
| Pai Gow Poker | Shuffle Master | 1.46% |
What Are Winning Odds?
Winning odds in gambling represent the probability of obtaining positive outcomes when playing a casino game.
You can calculate a casino game's winning odds by dividing the number of ways in which you can obtain a specific result by the number of ways in which that result cannot occur.
At live dealer and brick-and-mortar casinos, game odds are usually expressed as the house edge or the percentage of your wagers that stays with the operator over the long term.
For example, if a game has a house edge of 5%, the casino expects to keep $5 of every $100 wagered on that game.
Understanding the odds of different casino games is simply crucial when you want to increase your chances of winning. We will explain how the house edge differs between live and physical casinos, and how to maximize your odds.
House Edge in Live vs in Land-Based Casinos
The house edge tends to be lower in live casinos compared to land-based establishments because of two main reasons:
Live casinos have lower costs when compared to land-based casinos, because they don't need to cover rent, utilities, maintenance, etc. So,they can pass on the surplus money to the players by providing lower house edges.
The second reason is that live casinos offer more games than physical establishments. This means that players have more options, including games with lower house edges.
The house edge can vary based on the game. For example, blackjack titles usually have lower house edges than roulette, whether played in a live or land-based casino.
Comparing the Odds in Live and Land-Based Casinos
To compare the winning odds at live and physical casinos, you must consider a few factors, like the house edge, game range and variety, betting limits, promotions, etc.
So, calculating winning odds and comparing them can get complicated. Our experts will show you the simplest way to calculate odds at live and physical gambling operators so that you don't get lost in the numbers.
How to Calculate Game Odds in a Live Casino
Calculate the odds of winning a game in a live casino by using the following formula:
Odds = (Number of Ways to Win) / (Number of Ways to Lose).
Example
Let's say you are playing a Live European Roulette game. Usually, European Roulette games provide 18 ways to win and 20 ways to lose, according to the bets you are allowed to place.
So, the odds of winning are 18/20 or 9/10.
How to Calculate Game Odds in a Land-Based Casino
To calculate the odds of winning in a land-based casino, you need to use the same formula as the one used for live dealer sites.
In both cases, you can ask the dealers about the number of ways to win and to lose a specific game.
Statistical Comparison of Odds in Live & Land-Based Casinos
Based on statistical comparisons, the odds of winning at live casinos are slightly better than at brick-and-mortar ones, usually.
Let's see how you can statistically compare the odds of a game played on a live dealer site with the odds of the same game played at a physical venue.
Example
Let's consider the game of Blackjack.
In a live casino, the dealer typically stands on soft 17, whereas the dealer in a land-based venue is statistically more inclined to hit on soft 17.
This difference has a significant impact on your odds of winning:
According to basic Blackjack strategy, your return is about 99.5% if the dealer stands.
The percentage drops to about 99.2% in a brick-and-mortar blackjack game.
Essentially, for every €100 you stake, expect to lose an average of 50 cents in a live casino and 80 cents in a physical casino.
This is only an example. Odds vary widely depending on the specific game and casino brand, whether on a live stream or at a location. However, it does demonstrate how even small rule differences significantly impact your winnings.
Popular Games with the Best Odds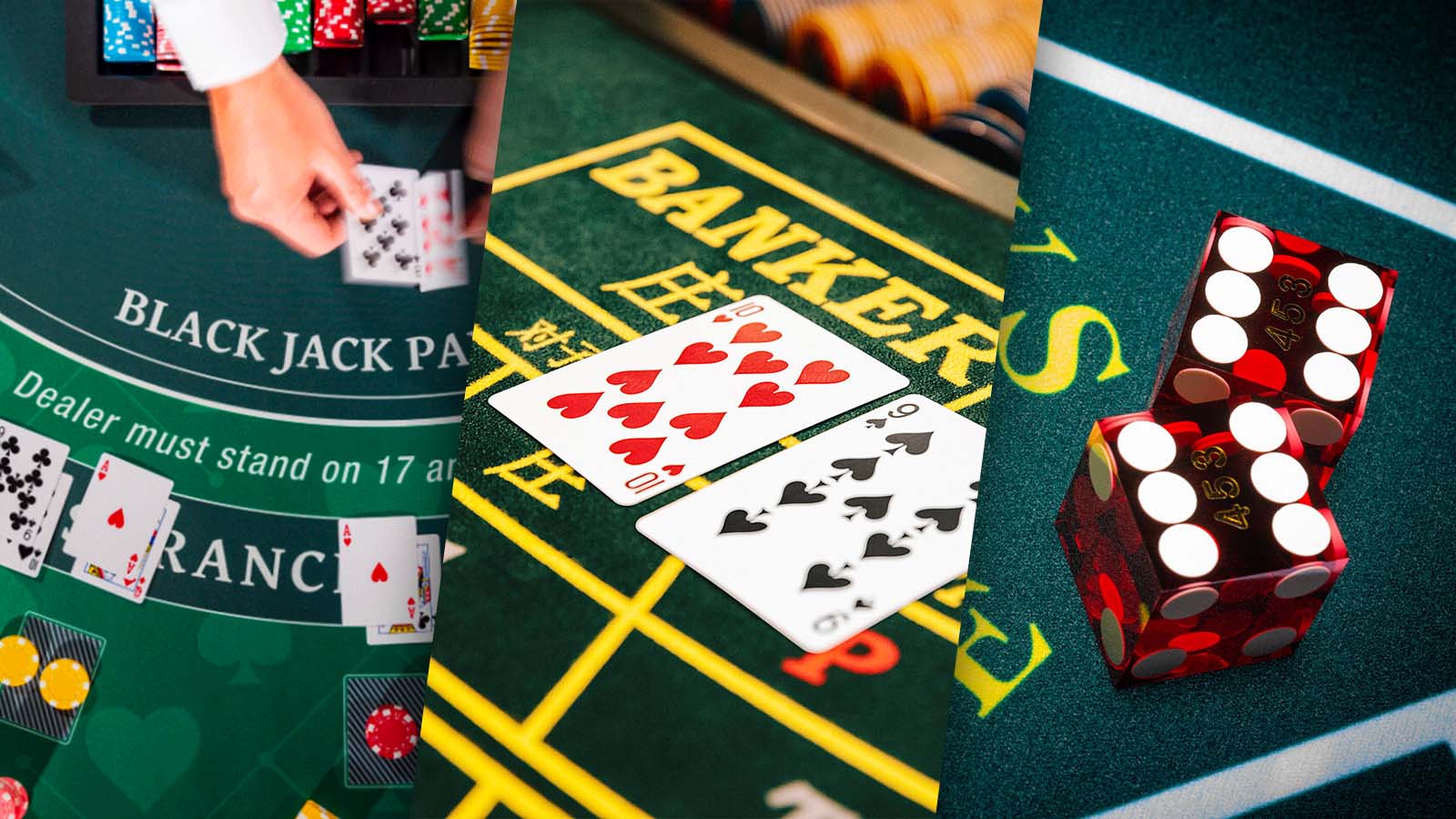 The most popular casino games with the best odds of winning are blackjack, craps, and baccarat. Let's explain why:
Blackjack
Blackjack house edge can be around 0.5%. That means that the maximum return for your wagers can reach 99.5%, making it one of the best games to play when looking to increase your chances of winning.
Baccarat
The Baccarat house edge is usually around 1.2%, so you stand to win 98.8% of 100 bets, depending on how you place them.
Craps
The lowest house edge in Craps can reach 1.4%, depending on the bets you choose to make.
So, your odds of winning are about 98.6%.
The odds explained above are theoretical. Given that these are chance games, you have no winning guarantee.
Strategies for Increasing Your Winning Odds
Tried & tested strategies that you can use to increase your odds of winning in both live and land-based casinos are:
Choose games with the lowest house edge.
Use any bonuses or promotions offered by the casino.
Make sure the game you play contributes 100% to the bonuses you selected, otherwise you decrease your odds.
Learn all the necessary rules before playing for real money.
Practice game-specific strategies in advance using strategy apps or demo games.
Set a complete budget for betting and a convenient time frame to manage losses.
Do not make emotional decisions.
Set a budget for your bets and do not spend more.
Do not chase losses.
Impact of Technological Advancements on Casino Odds
The technological advancements implemented at live dealer and land-based casinos are different. It's crucial that you understand them because they have a considerable impact on your winning odds:
The Impact of Technology on Odds in Live Casinos
RNG and live-streaming technologies in Live casinos considerably impact your winning casino odds.
Random Number Generators
RNGs (Random Number Generators) are computer algorithms that give random results for games like Blackjack, Roulette, and Slots.
RNGs are used to verify that the games are secure and yield fair results. However, this makes it harder to predict your winnings.
Advanced Broadcasting Technology
This allows you to interact with everyone involved in the live game in real time.
It builds trust and increases transparency. It also positively affects your odds because you can sense the environment and see others' bets before you place your own.
The Impact of Technology on Odds in Land-Based Casinos
The technologies that most affect land-based casino odds include advanced EGMs and facial recognition software.
Electronic Gaming Machines
Electronic gaming machines (EGMs) are computer-based machines that use RNGs to determine your winnings.
These are more advanced than traditional slot machines, for instance, because of the RNG technology, which makes them fairer, and more convenient in terms of winning odds.
Facial Recognition Software
Facial recognition technology helps brick-and-mortar casinos identify players and monitor their behaviour in the casino.
By doing so, casinos can prevent cheating much more efficiently, so your odds are not affected by other players' harmful behaviours.
This software also works in your favour, because you can access operator's loyalty perks much faster than before by being recognized by the casino staff as a loyal player.
The facial recognition technology also helps staff intervene if you have a problematic gambling behaviour before you lose more than you can afford or take any other harmful actions.
Comparing the Costs
Comparing the costs of land-based and live casinos can show you which type of gambling operator is more likely to provide higher winning odds.
Let's show you how to work this out in a simple and effective way:
Cost of Gambling in Live Casinos
On the one hand, gambling in live casinos is usually more cost-effective than gambling at a location. Live dealer sites don't need to cover costs associated with travel, accommodation, and food.
On the other hand, many live casinos have higher minimum bets than physical venues, which means higher spending on your part.
On average, a live session is from €50 to €200, depending on the game, your wagering style, and the casino brand.
Cost of Gambling in Land-Based Casinos
Gambling in land-based casinos can cost more than gambling in live casinos due the extra services you receive at the venue.
On average, expect to spend anywhere from €200 to €500 per session at a location, excluding other expenses like food, parking, or entertainment.
To lower your session cost, we recommend choosing lower-cost games. For instance, the cost of table games such as blackjack and poker is higher because of the higher minimum bets required. By contrast, slot machines and video poker have lower minimum bets.
CasinoAlpha Recommends the Best Casinos for Different Players
Our experts recommend choosing the best casino types for winning odds according to the type of player you are:
Best Casinos for Beginners
Beginners have higher odds when playing at live casinos because such operators provide a lower-pressure environment.
You can also access demo games to practice your strategies, which is not a possibility if you play at a location.
You also get the chance to interact with real dealers and other players, which can help you learn casino etiquette and feel more comfortable and confident.
Best Live Casinos for High Rollers
For high rollers, we recommend physical casinos because these establishments allow the highest bets.
The higher-pressure environment of brick-and-mortar casinos is also an appropriate feature if you like high-risk games.
The venues are often luxurious and provide access to exclusive VIP rooms, fine dining facilities, and entertainment.
Best Casinos for Professional Gamblers
If you are a professional gamblers you should also opt for physical locations due to the wide range of high-stakes games and favourable odds.
The environment is much more competitive due to the large number of high rollers who prefer these establishments, which helps you polish your gameplay more effectively.
Do Live or Land-Based Casinos Have the Best Odds?
Overall, live casinos have better odds than land-based casinos due to a variety of reasons:
Lower costs
Less competitive environment
Lower betting limits
Demo game options
Lower house edge
Larger variety of games
However, look at the games you want to play and the casino brand providing them, before choosing to play at either live dealer or brick-and-mortar operators.
Remember, the easiest way to calculate the odds of a game is by dividing the number of ways in which you can win by the number of ways in which you lose.
When deciding between live and brick-and-mortar casinos, it's important to consider all factors, including:
The specific odds of the game you want to play
Personal preference & priorities
Budget
Desired atmosphere
Make sure you play responsibly, wherever you choose to do it.