Casino Betting Glossary Deep Dive: What is a Called Bet?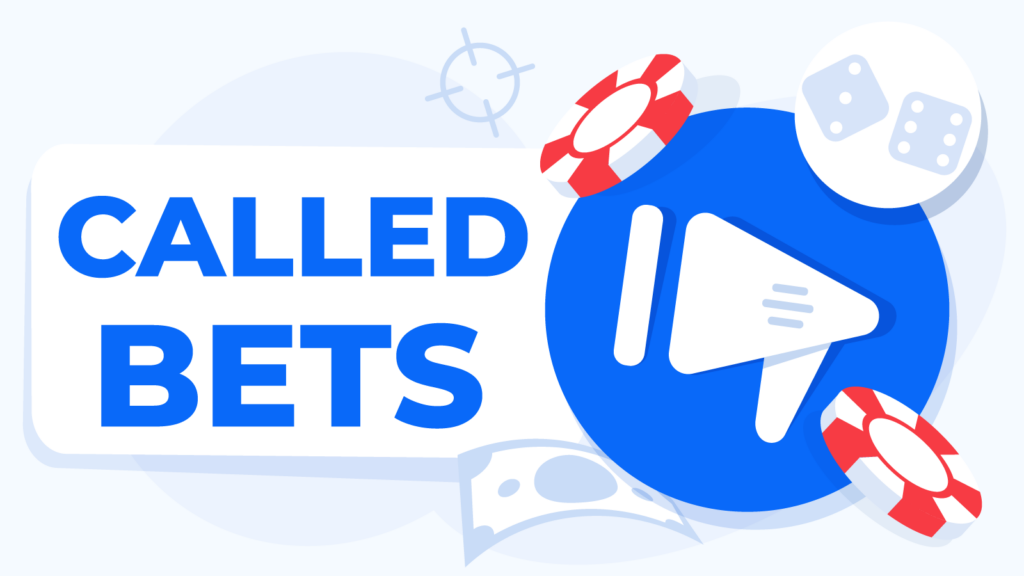 The casino betting glossary consists of several terms with double meanings, and entries that are less common. Call Bets are used by seasoned roulette players to create a complex betting event where multiple selections must be successful for a winner. But, there are different variations of these bets also used in multiple casino games.
Called Bets in Roulette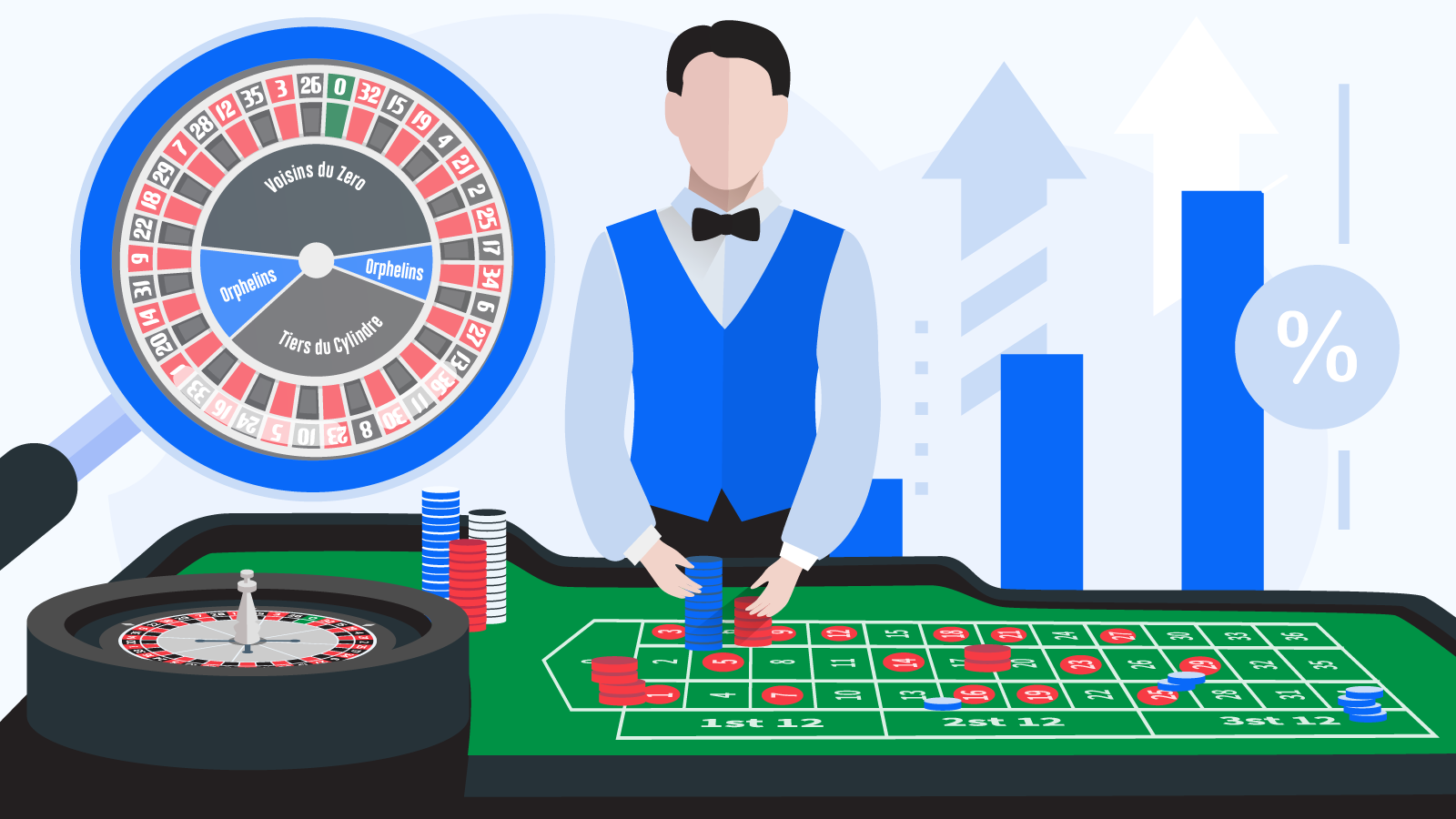 Call Bets, also known as Called Bets, are a type of bet you can find most commonly in French variants of live roulette games. These bets are placed on multiple different wagers simultaneously to cover different possible events and betting outcomes. Call bet events aren't available at every casino and are sometimes reserved for VIP players or those who are well-known to brick-and-mortar casinos.
In most betting scenarios, players place chips on the roulette table manually. Call Bets get their name from the act of players calling across the table to the dealer to announce the bet type they wish to be placed on their behalf. "Call Bet" is the term used to describe a bet that serves as a line of credit that allows players to wager bets that are larger than they're able to cover, spread across different events.
Call Bets aren't available everywhere, and in some regions, they may be against the law. Check with your preferred online casino to see if mobile games support Call Bets. There are instances of call bets in European and American roulette games that use plays known as French Numbers, but these are generally reserved for higher-stakes American games, which have different house edge percentages than European and French roulette games and affect the games differently in the long-term.
How Do They Affect Odds?
The odds for Call Bets are determined by how many numbers the wagers are spread across. Those with larger combinations of numbers have lower odds than those with smaller groups. Risk only increases when players increase wager sizes up to the maximum bet limit. Check out our Player Guides to learn the best strategies to improve your odds. Only lose what you can afford to and reduce your game time or lay off if it stops being fun or you think you may have the start of a gambling problem.
Popular Call Bets in French Roulette
| Call Bet Name: | Event: |
| --- | --- |
| Voisins du Zéro: | You can place this call bet on up to 17 numbers near the 0 from 22 up to and including 25, using multiples of nine chips. |
| Tiers du Cylindre: | Bets are placed on numbers taking up a third of the roulette wheel using 12 places between numbers from 27 through 33 using six-chip multiples. |
| Orphelins: | This bet uses eight numbers combining singles and splits in multiples of five chips. |
| Jeu Zéro: | A Jeu Zéro bet includes 0, 12, 35, 3, 26, 0, 32, and 15 using four-chip multiples. |
Called vs. Announced Bets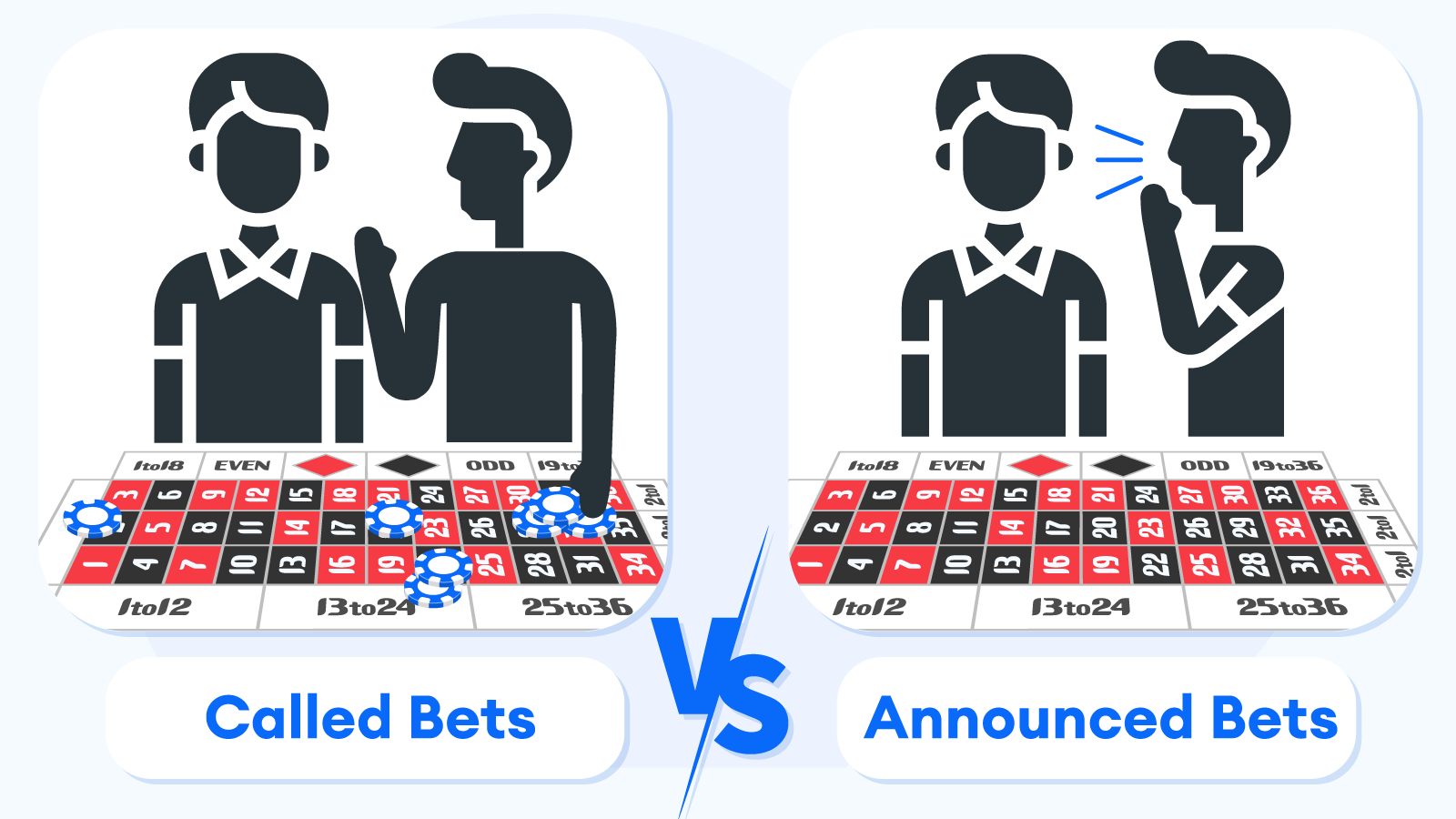 Called Bets and Announced Bets are terms used interchangeably in online roulette circles. While both terms refer to the same concept at large, the key distinction is that Called Bets specify the physical placement of chips on multiple numbers after the verbal communication to the dealer, whereas the Announced Bet usually infers only the verbal announcement.
Are Called Bets Legal In Ireland?
Gambling on credit is prohibited in Ireland. Most online casinos offer a "Pro" or "Expert" option for their live roulette games which allows you to place Call Bets. However, we always recommend reading the terms and conditions to get a greater understanding of the rules and legality in your region. Also, bear in mind that some Online casinos have different minimum deposit requirements and limits for Call Bets.
Blackjack
In some variations of blackjack, participants can place side bets known as call bets. These bets are additional bets that occur alongside regular betting. One popular example of a call bet in blackjack is the Match the Dealer event in Spanish 21, where players can bet on their cards beating the dealer's hand.
Called Bets in Craps
In Craps, when you hear the term "No Call Bets", it means that you have to physically show the table that you have a sufficiently large chip amount when you approach a table. You can't verbally ask to join the Craps game, you have to prove you have enough chips to enter the game. The dealer needs to see that you can cover the wagers before they allow you to play.
Called Bet in Poker
Call bets are also found in other live casino games, such as poker. In poker, a call bet occurs after the player raises. Betting rounds begin with players to the left of the dealer, ending with the small and large blinds, which are compulsory bets. The first player to bet is the one to the left of the big blind. That player has the choice to fold, call, or raise. Folding discards a hand and exits the betting round. If you call, you make a bet that equals that of the big blind. A raise is an increased bet which is usually in multiples of the big blind.
Each player at the table gets several opportunities to make a call bet, which simply means matching any increased bet size. A call is a single bet made, but you can make multiple calls in one hand if there are several raises and re-raise events to contend with before the winner of the game or hand is established.
Parlay in Sports Betting
In sports betting, you can make multiple wagers in the same bet using a parlay. Parlays offer a bigger payout than single bets if every wager wins, but the entire bet falls short if a single wager fails to come through.
Pros and Cons:
Pros:
Call bets can spice up the game and make it more interesting.
Covering multiple numbers can increase payouts.
You can diversify your bets.
Cons:
Call bets may be too complex for some inexperienced players.
The minimum bets are often larger than when making single bets.
Some players may not feel comfortable communicating with dealers verbally.
Final Thoughts
Call Bets is among the lesser-known, but common betting terms found at online casinos. You'll find this term in most betting glossaries, but it's a fairly unknown feature among casino novices.
Placing a Call Bet in French roulette requires multiple separate wagers that can be fourfold using Jeu Zéro, fivefold with Orphelins, or six selections with Tiers du Cylindre and nine with Voisins du Zéro. Call Bets offer a credit line for experienced players, which, if placed correctly, can provide a significant advantage and create a hedge using multiple bets on a single event.
If you're unsure whether or not your favourite casino supports Call Bets, contact customer service and speak to a team member to find out.