Learn to Play Safe with GAMSTOP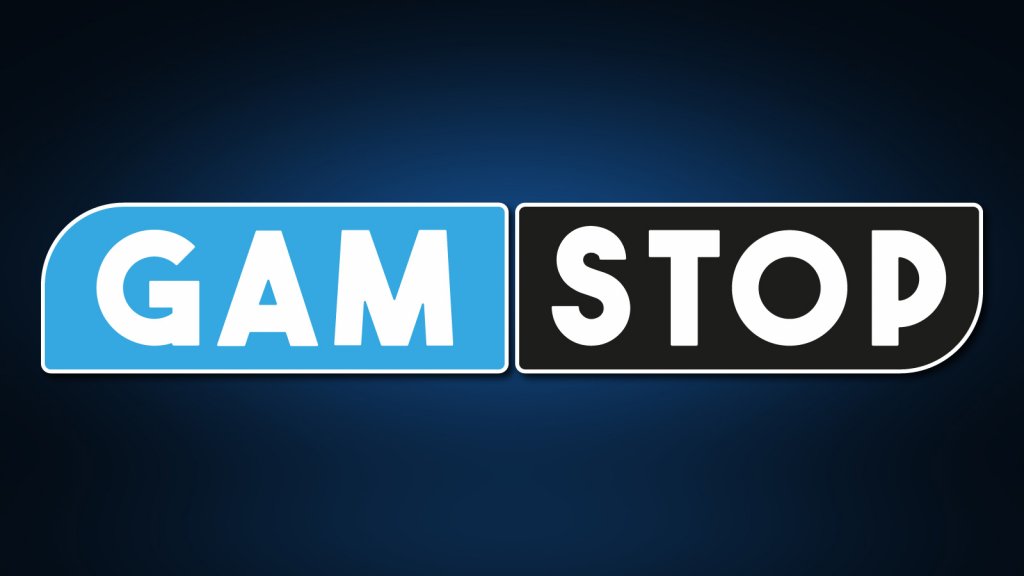 Our in-depth guide to the useful and comprehensive responsible gambling tool will keep our Irish readers informed regarding what is GAMSTOP, how GAMSTOP works, and much more.
What is GAMSTOP?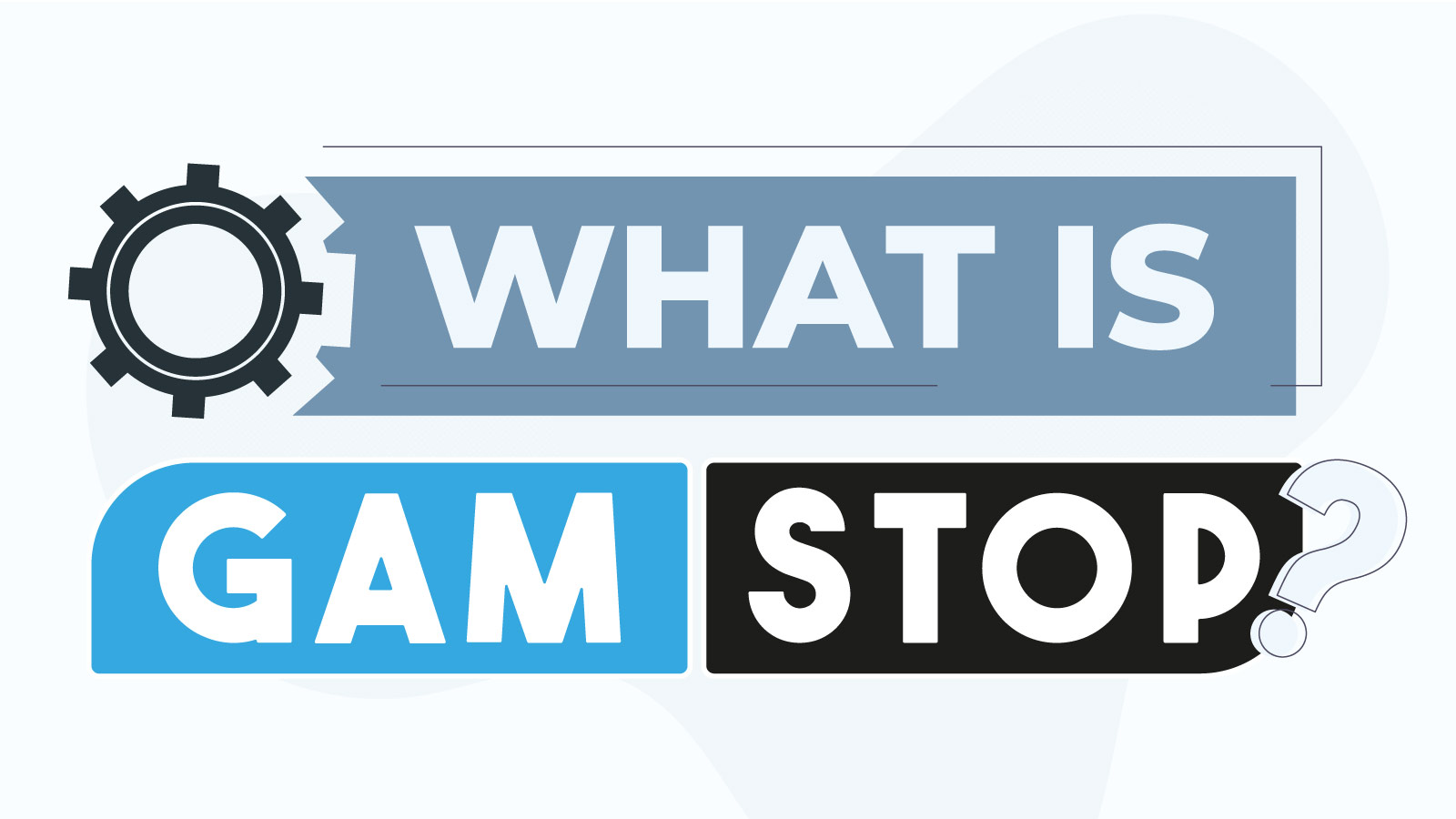 GAMSTOP is a free national self-exclusion service available for iGaming users. Its operator, the National Online Self-Exclusion Scheme Limited, or NOSES for short, is a non-profit organisation.
What does GAMSTOP mean?
It facilitates all users accessing gambling sites and apps an easy way to opt-out from all such Ireland-based services at once.
Top online casinos Ireland provide internal self-exclusion features as one of the most successful ways to quit for some time.
Opting out this way will only affect the site in question or on all related brands, this being the best-case scenario.
The service proves to be a better option for responsible gambling, as self-excluding will be valid on all GAMSTOP casinos.
This market-wide approach is why Ireland players should consider using GAMSTOP for gambling safely.
Disclaimer
This application was originally reserved for UK players. While recently some Irish online casinos have adopted it, GAMSTOP might not be as suitable for Irish gamblers because it still allows you to access many bookmakers in Ireland.
Is GAMSTOP free?
Any Irish online casinos on GAMSTOP provide this service free of charge for all members residing in Ireland.
Once you register, you are entitled to all stated features.
How can you reach GAMSTOP?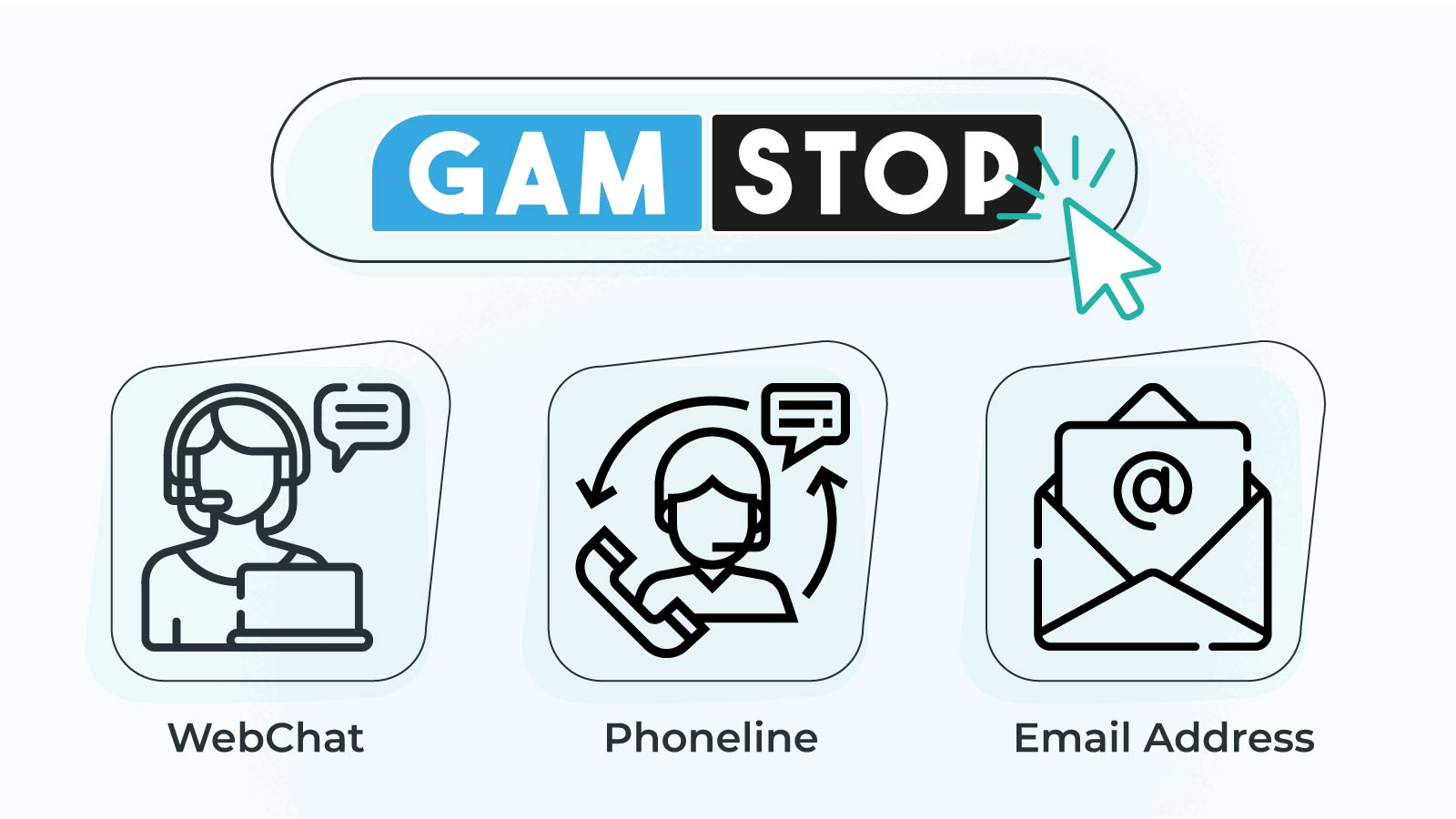 | GAMSTOP contact method | GAMSTOP contact details | Working hours |
| --- | --- | --- |
| WebChat | Via link present on the website | 10:00-20:00, 7 days a week |
| Phoneline | 0800 138 6518 | 10:00-20:00, 7 days a week |
| Email Address | [email protected] | Anytime |
While you can sign-up without directly interacting with the Customer Support team, these GAMSTOP contact details will become relevant once you are part of its program.
How to register on GAMSTOP
You start by going on the GAMSTOP register page.
There you will provide an email address you currently use or have used in past registrations on gambling sites.
You should receive a verification email within 24 hours. Confirm your address by accessing the link.
Recommendation
For this to work perfectly, you should provide all contact details required. These details will help the self-exclusion process to single out your actual and previous online casinos accounts.
You must provide further info: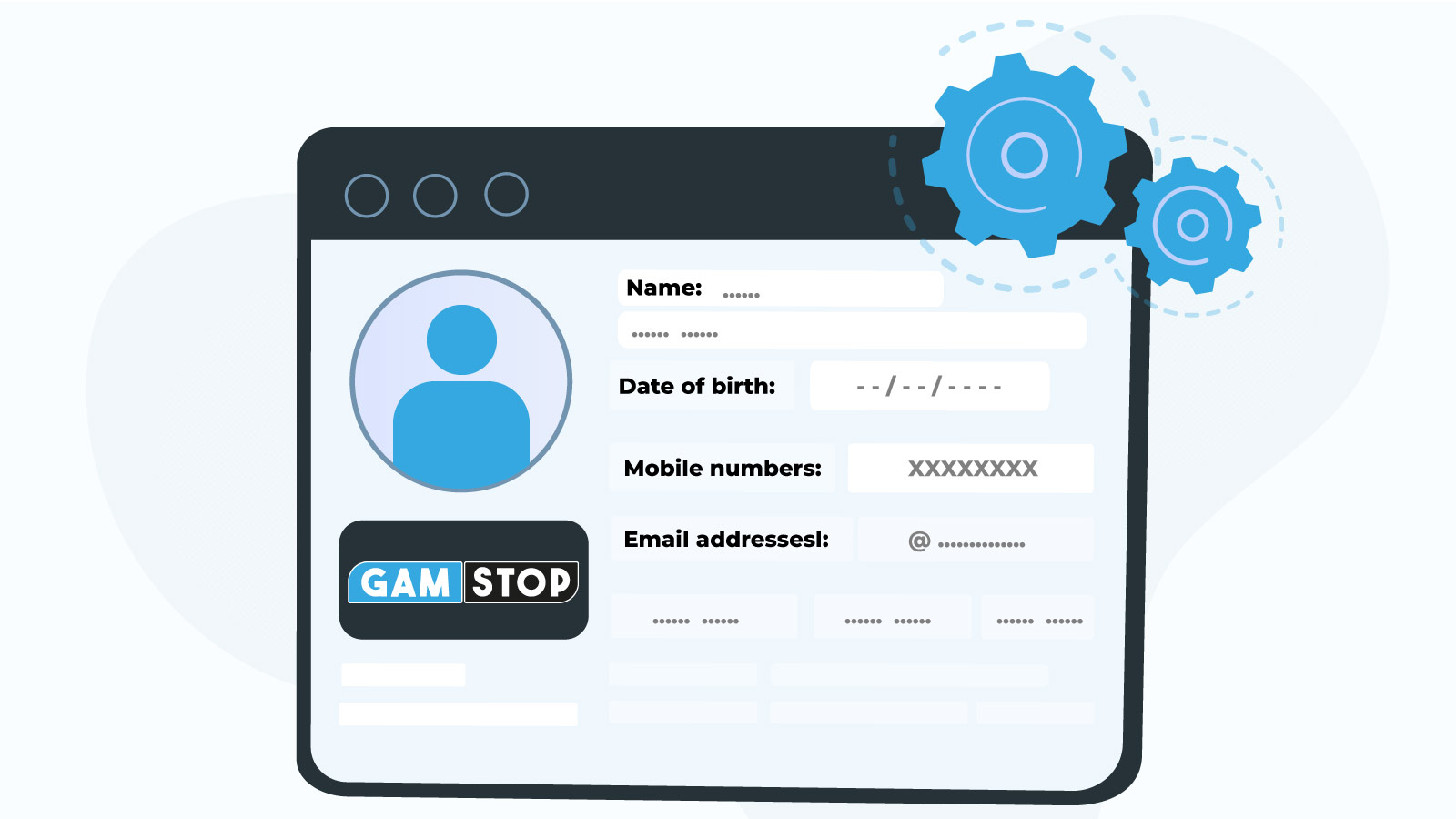 Name
Date of birth
Mobile numbers
Email addresses previously used for registering
Similarly, during the GAMSTOP register process, you are asked to provide a physical address.
For the sake of GAMSTOP gambling exclusion effectiveness, you should also provide postcodes previously used for registration on gambling sites.
Irish users must then decide on the minimum opt-out period.
The options for GAMSTOP gambling self-exclusion are:
Six months
One year
Five years
Additional identity verification inquiries will follow.
Once you complete inserting all relevant data, review it once more, and the GAMSTOP register procedure should be done.
Tips
Make sure your decision to use GAMSTOP is final. Once the self-excusion program begins, you can't cancel it until it's over.
The GAMSTOP register process: What happens afterwards?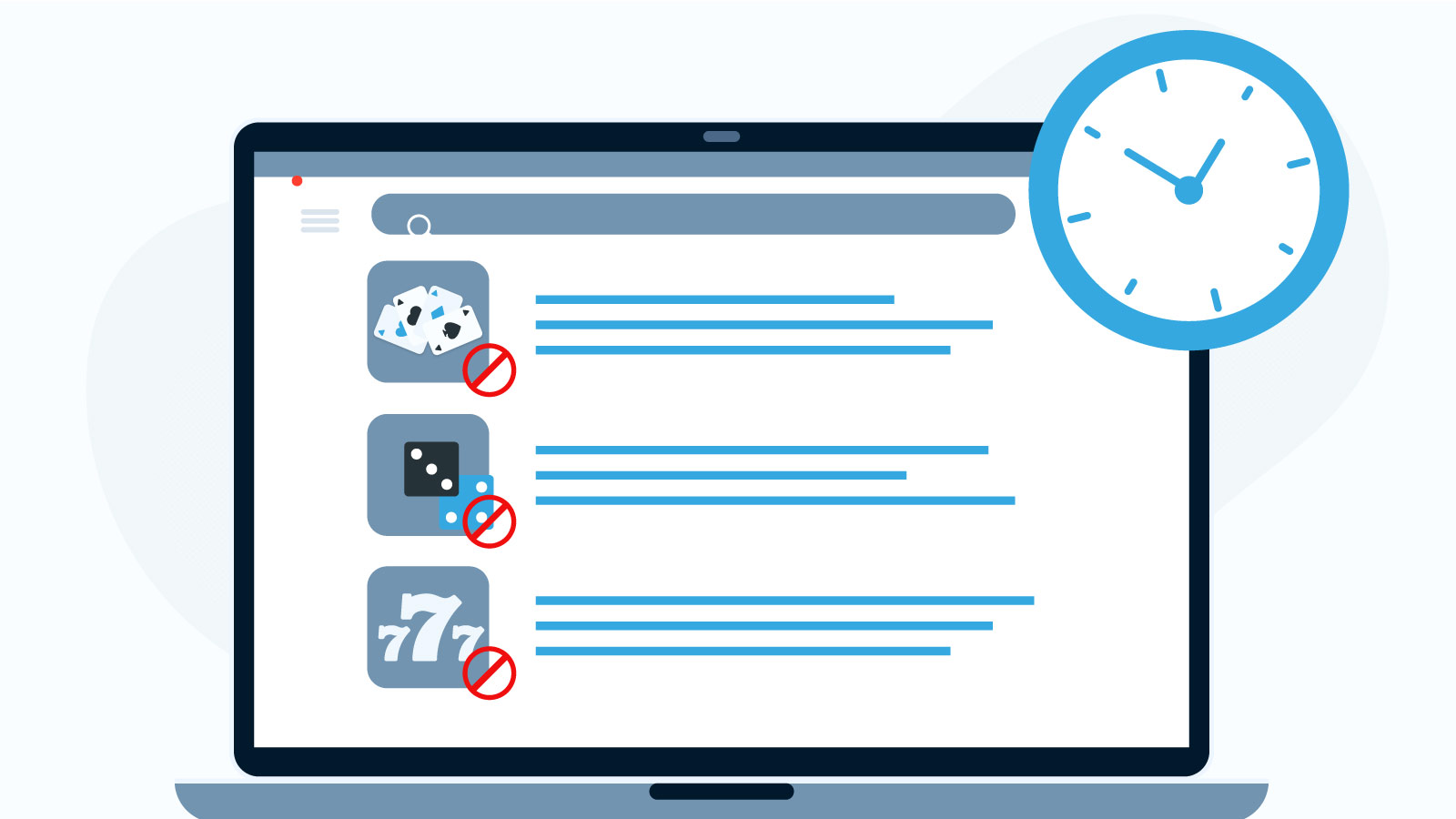 Although the agency attempts to opt you out as soon as possible from all GAMSTOP casinos, the process can take up to 24 hours. The time can vary depending on some operators' systems.
During your self-exclusion, the agency shall prevent you from accessing sites run by companies licensed in Ireland.
During the GAMSTOP gambling self-exclusion is restricted
The organisation will restrict your activity based on provided data.
In this sense, it will only block accounts made with the data provided.
As long as this information is current and complete, the measures will be effective.
If you still have accessible funds attached to one of your gambling accounts, the operators administrating them will have to return them.
Unfortunately, there is no set return period, as operators process withdrawals differently.
Recommendation
This tool is useful for preventing or getting rid of dangerous addictions. Once you decide to use GAMSTOP, make sure you read all it entails.
When the chosen period has passed
If you wish to cancel the self-exclusion, you must reach the agency via the provided GAMSTOP contact number and state your wish.
The cancellation is subject to a 24-hour cool-off period.
If you do not contact the organisation, the GAMSTOP self-exclusion will continue for seven more years, after which the service will deactivate it.
Be aware
You should know beforehand that during the 7 years of your account existence and 7 more years until your account's archive is deleted, GAMSTOP can share your previous self-exclusion with other operators.
How GAMSTOP Works & How It Helps You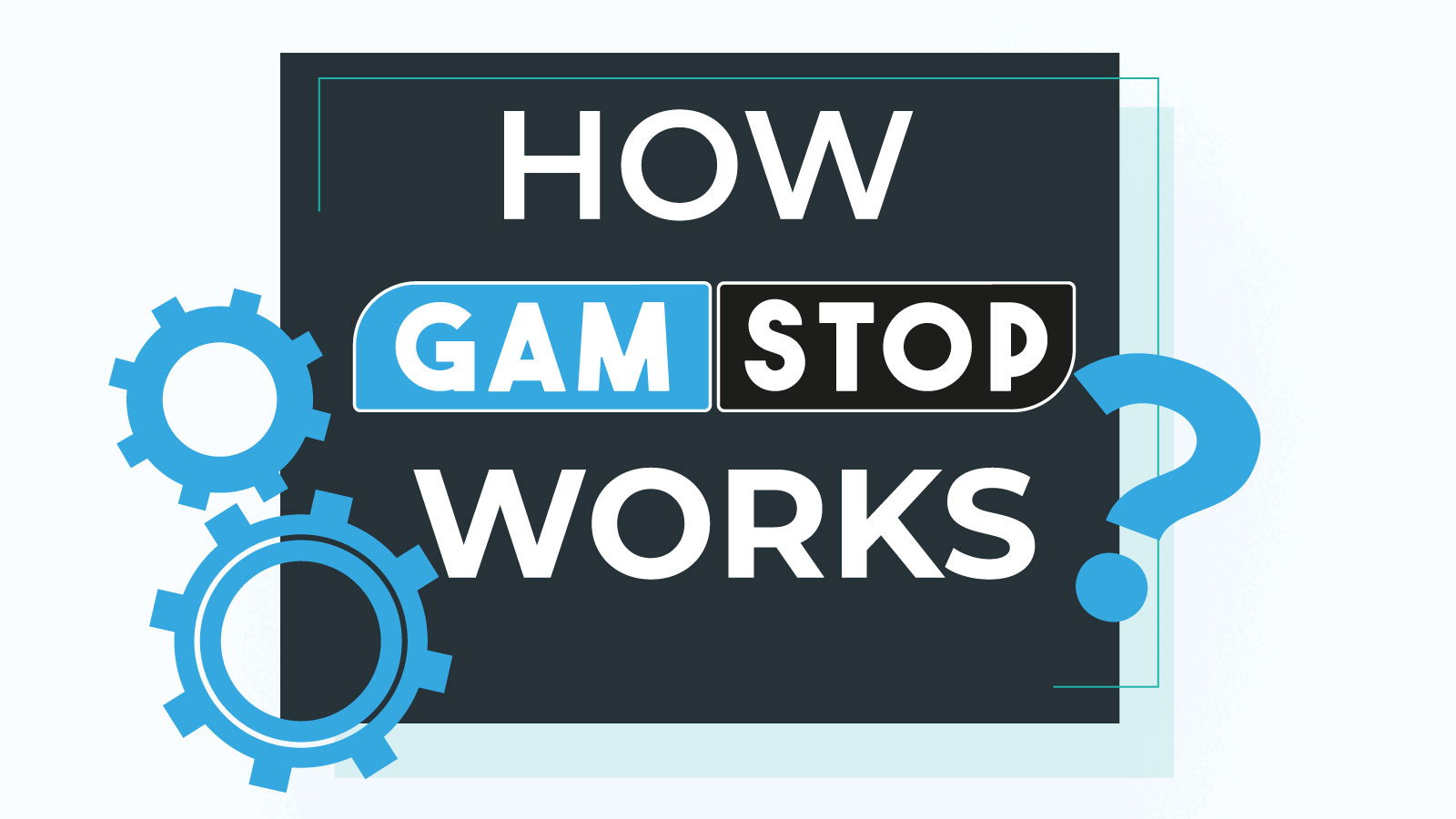 GAMSTOP is an essential tool in today's iGaming market. Its industry-wide recognition further cemented its status.
Previously, GAMSTOP was only one among the several accredited agencies that offered aid to Irish gamblers in need. Thus, it was advised for a good online casino to register with the company and abide by their decisions.
The process stands as a responsible gambling measure
All GAMSTOP casinos would require barring both current and newly joining accounts that utilise the data registered in their database.
In Ireland, GAMSTOP is not yet a mandatory requirement for online operators.
What does it mean to play at a non-GAMSTOP casino now?
Playing at a non-GAMSTOP casino may mean that your safety is not guaranteed. The GAMSTOP gambling limitations are for the gambler's benefit in Ireland, as in the UK. However, not participating in this scheme may highlight some underlying questionable practices on the site's side.
We only provide offers and data regarding legitimate GAMSTOP casinos.
The agency solely addresses responsible gaming
As for additional considerations, such as financial safety, or general fair practices, our reviews break down and illustrate all details for sites in the UK and Ireland.
Are there casinos not on GAMSTOP?
Yes, there are still casinos in Southern Ireland not on GAMSTOP. However, in the UK, all UKGC-licensed casinos must be on this application.
Can you cancel GAMSTOP self-exclusions?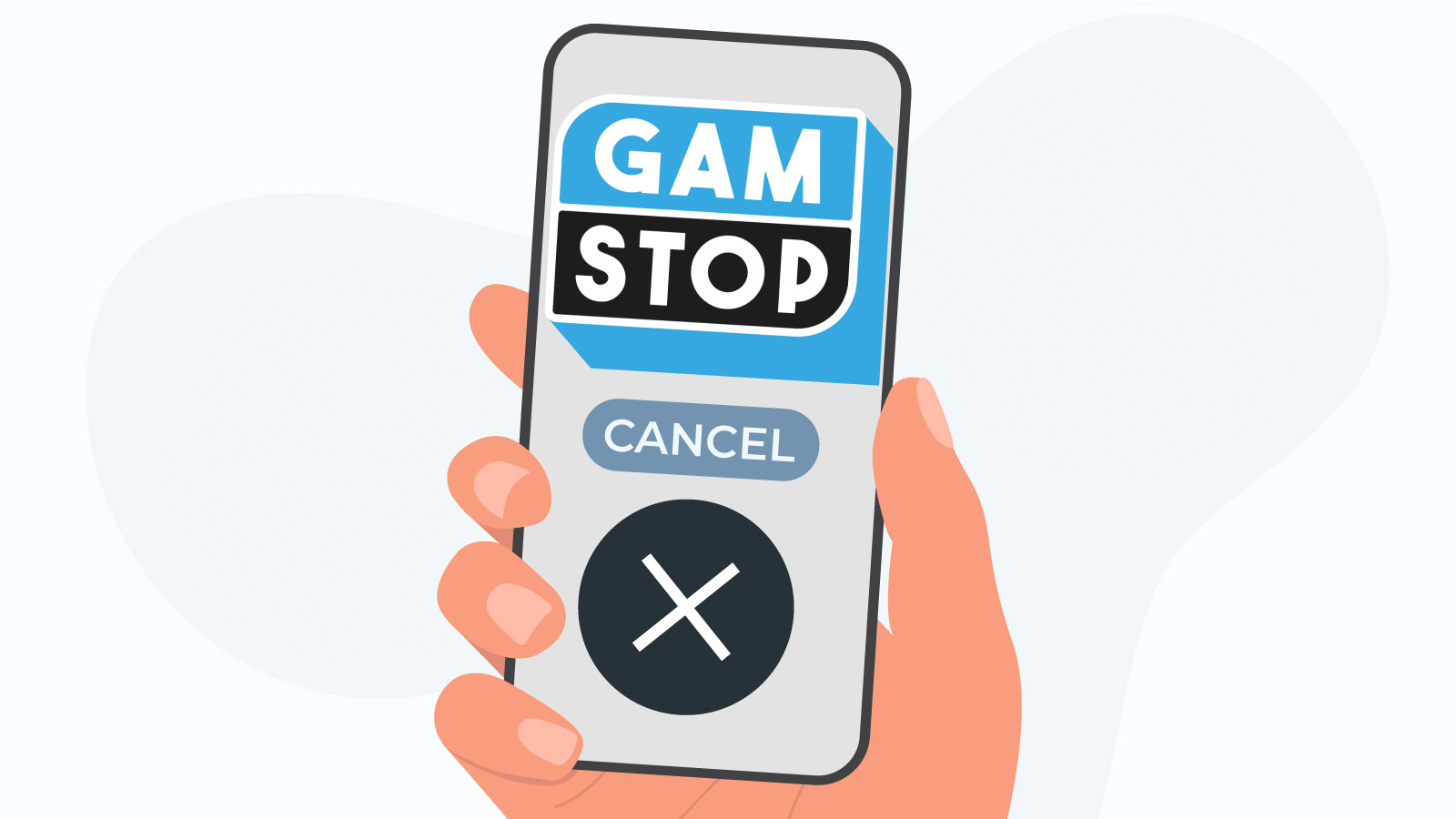 Once you register with the service, there is no way to reverse your decision nor change the minimum period selected.
More so, it is part of your agreement to respect the chosen time and not attempt to sidestep the agency's efforts.
Important
GAMSTOP works in your favor by blocking you from using apps that threaten your well-being. Don't undermine this tool's efforts to help stop gambling addiction.
The measures seem so far-fetched because addiction is a powerful and deeply rooted mechanism.
If you provide inaccurate or incomplete information
Any potential losses or a worsening of addictive behaviours will not be the organisation's liability and only for the users to bear. This is also the case if you try accessing questionable non GAMSTOP casinos.
[/bubble]
When to Choose GAMSTOP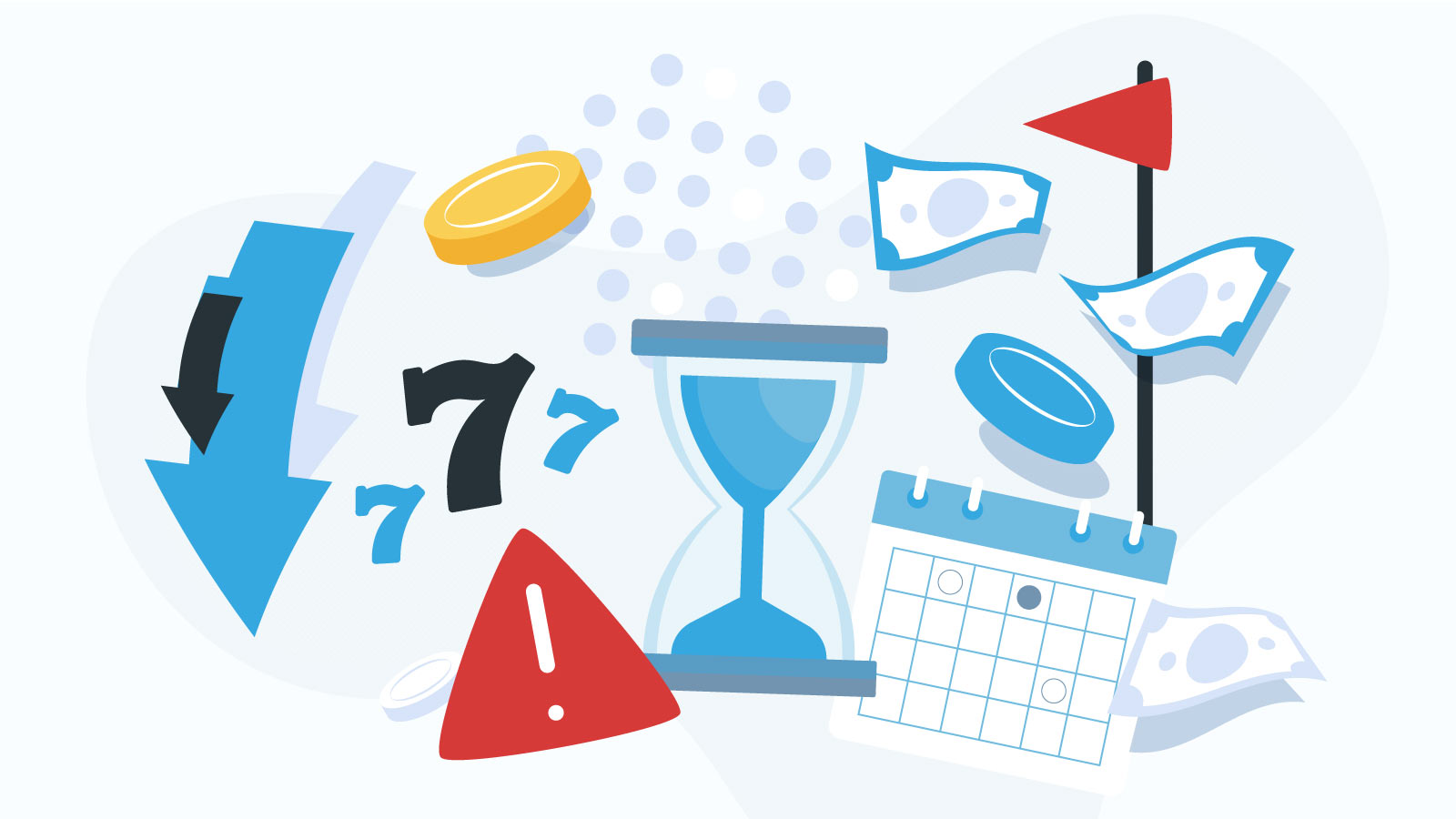 Whenever you begin to think that you are spending considerable amounts on online casinos and that your gambling is compulsive and out of your control, you should contact GAMSTOP immediately.
How to figure out if you are in such a situation?
The most comprehensive studies underpin the following symptoms as the main characteristics for gamblers opting for self-exclusion:
Financial problems;
Feelings of losing control;
Relational problems with significant others.
Do not trust any myths regarding such behaviours.
The iGaming market is very different from its land-based counterpart, and possible issues contrast accordingly.
Be aware
59% of GAMSTOP users are younger than 34 years. The fact that more younger people choose gambling implies great misinformation. Thus, the growth of problem gamblers in the younger population signals the need for prevention and education.
For a long time, it was the case that the enrolment process, lack of market-wide exclusion, little service support, or inadequate information, posed hindrances in attending to compulsive gambling.
Nowadays, nonetheless, the GAMSTOP register process is simpler than what you would encounter when signing up at an online casino.
How many Irish players self-exclude?
An increasing number of Irish players are becoming GAMSTOP gambling self-exclusion registrants, even though the numbers have not quite settled yet.
While we are still waiting for an official study of the Irish gambling population to paint a clearer picture, it is evident that Irish players are joining this international trend.
The cause: gambling addiction awareness is increasing all over the world.
GAMSTOP gambling exclusion related customers differ based on gender: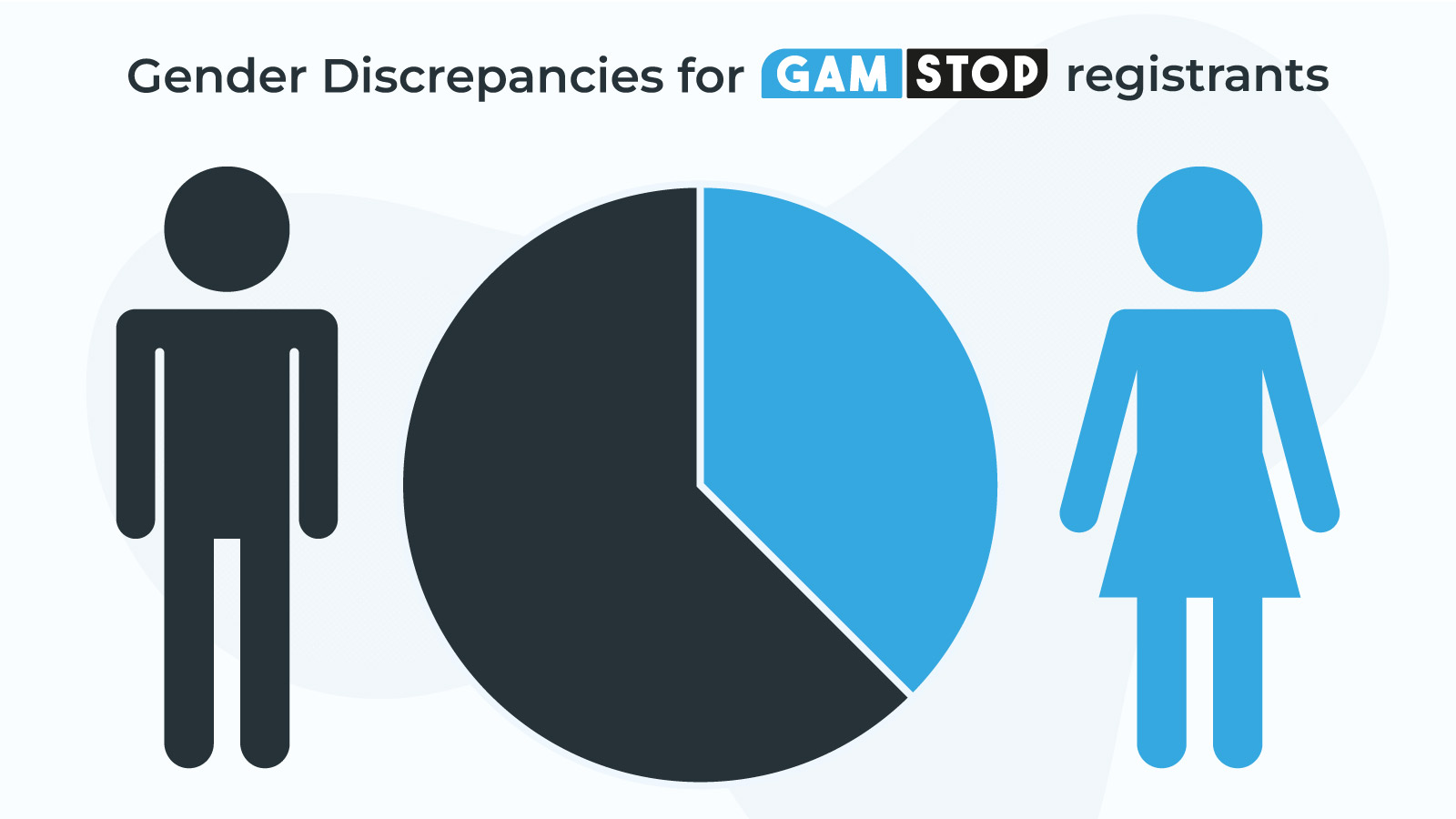 Although smaller, the number of female gamblers opting for self-exclusion recently surpassed 75000.
To give some perspective on these numbers, we will provide some general gambling statistics:
| Irish Gamblers | Data for 2020 | Details |
| --- | --- | --- |
| Gambled in the last year | 49% | Within Ireland's population of 15+ years |
| High-risk gamblers | 12000 adults | Compared with 90000 low-risk adults |
| Total average loss from gambling | €1.36 billion | About €300 per adult |
| Popular form of gambling | Sports Betting | 41% of the Irish gambling market |
| Ireland gambling market revenue | 2.6% | Out of Europe's gambling market's total |
| Mobile gambling | +44% | Out of the total gambling-related traffic |
Despite forming a small fraction, problem gamblers pay a heavy price.
Here is why:
Europe's Gambling Industry's worth grew from £69.9 billion in 2019, to 2020's £75.2 billion.
Europe's Gross Gaming Revenue was £22.5 billion in 2019 and is estimated to reach £45 billion by 2026
The number of online gambling licences on EU's territory grew from 121 in 2018 to 234 in 2020
In 2021 in Ireland,12.000 adults were problem gamblers.
How effective is self-exclusion via GAMSTOP?
The numbers are on the side of GAMSTOP, as it does prove effective in keeping problem gamblers off online casinos.
Extra information
In January 2021, 48328 users have tried to gamble but were successfully stopped by GAMSTOP. That number represents 27% out of the total number of 177038 accounts.
More so, we see a descending trend in percentages of users with gambling addiction.
This trend can only continue thusly, given the standardisation of GAMSTOP as the go-to service for self-exclusion.
iGaming's Future with GAMSTOP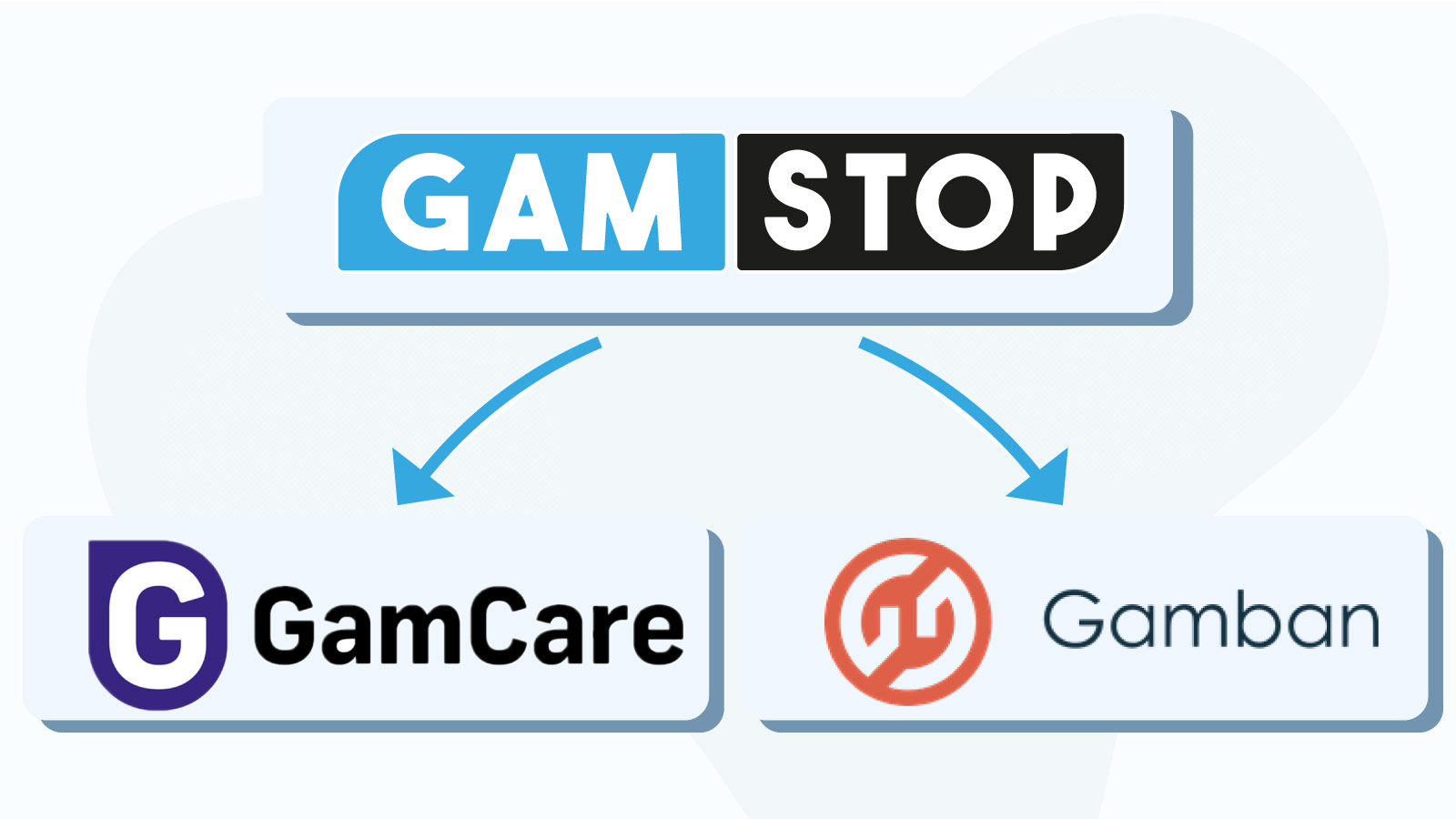 As of the 5th of March 2020, GAMSTOP joined forces with two other national organisations, GamCare and Gamban. Their partnership is meant to provide the cohesive and all-encompassing TalkBanStop campaign offering support and services for gambling-related issues.
This really is the ideal outcome, as it is the best way to combat addiction on a global scale.
Thanks to the TalkBanStop initiative, users can:
Contact GamCare's 24/7 support hotline or the National Gambling Helpline that also uses GamCare's assistance and treatment services.
Access Gamban's gambling blocking software, free of charge.
Utilise GAMSTOP's self-exclusion tool across all UKGC regulated platforms.
Additionally, the campaign means to inform and popularise responsible gambling among the population.
Several banks all owned by the Lloyds Banking Group joined the campaign
Halifax
Lloyds
Bank of Scotland
All permit their customers to black transactions to gambling operators.
GAMSTOP is part of an extensive campaign meant to guarantee the safety of problem gamblers.
In conjunction with similar organisations, the agency assures that online gambling sticks to what it always was meant to be: safe entertainment.
Were we helpful?
You feedback is instrumental in achieving our mission: to create a safe gambling environment for all Irish players. Use the comment section below to let us know if you want to know more about GAMSTOP or if you want to bring up any extra details!
References