How to Prevent Children Gambling Addiction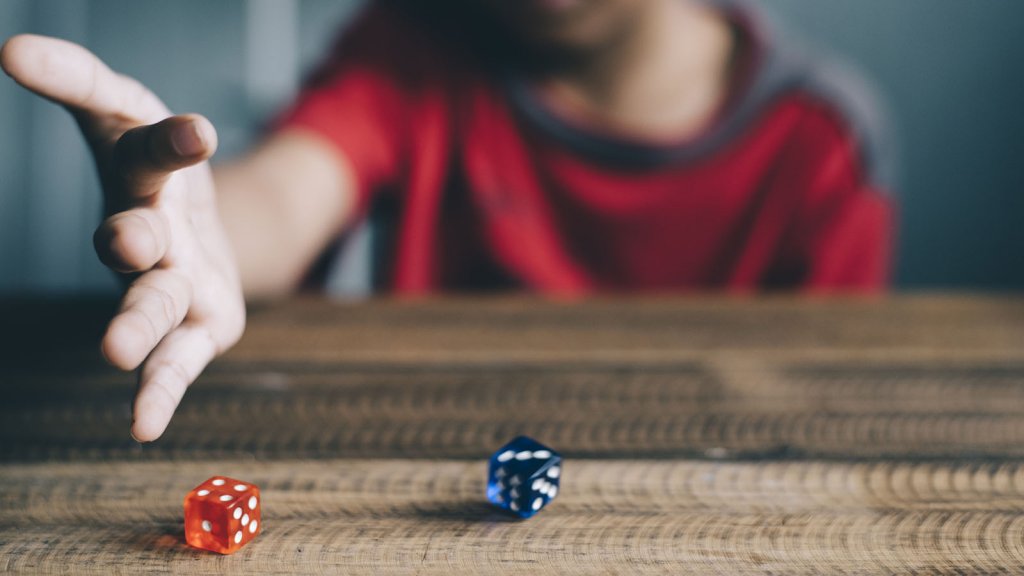 Irish players can prevent or overcome their child's gambling addiction with the right app, support institution, or therapy scheme. Use the CasinoAlpha Ireland guide to pick your best options!
1. Use a top Irish gambling control app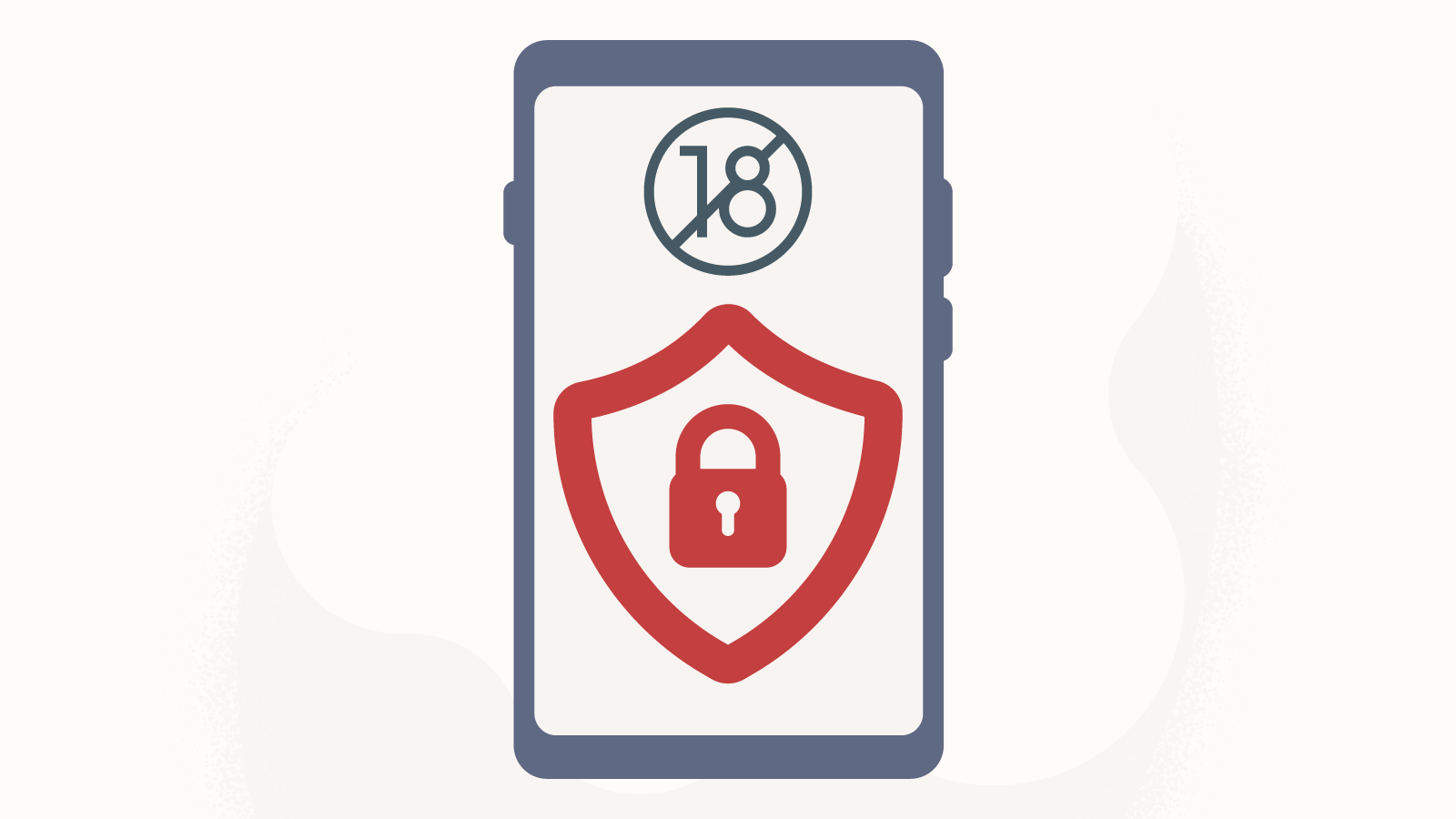 We know many online casino sites Ireland that do their best to prevent minors from gambling.
But for the safety of your family, you should probably only use the best Irish gambling control apps on the market, tried and tested by professionals.
CasinoAlpha Ireland downloaded the best Irish gambling control apps and analysed
Their legitimacy
Option packages
Security of personal data
Device compatibility
User reviews
User interface.
Our experts pin pointed what each app can do for you. See them below!
How can GamBan help?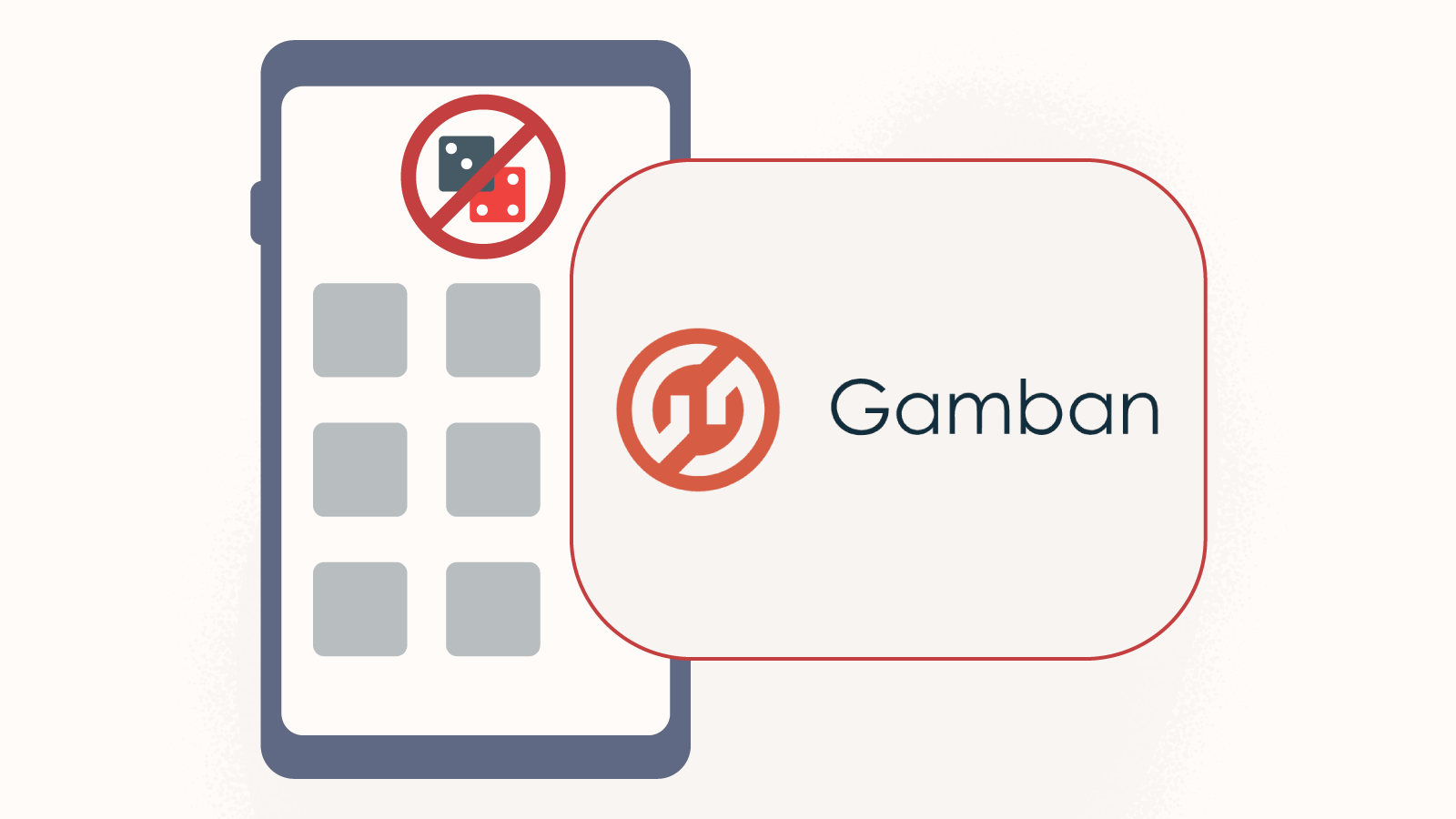 GamBan is specially made to help Irish players who struggle with gambling addiction, according to our research.
Irish players can rely on the following benefits:
The app can block out online betting websites, cryptocurrencies, eSports and sports betting platforms;
Restrict online payments;
Live technical support.
One advantage is that Irish players may use the app for free for a week, so parents can test it before installing it on their children's device(s).
Some legitimate gambling sites, usually operating under Malta Gaming Authority, Gambling Commission of Curacao, or the Government of Gibraltar licenses, are not blocked by GamBan affiliates.
Parents can use this app on both computers and portable devices, such as Android 5.0, iOS 9.0, iPadOS, Windows VistaSP2, MacOS 10.10, and newer variants.
This is highly beneficial to prevent access to mobile casino sites.
For maximum compatibility with your device, do ensure that you are updated to the latest version.
Be aware
Once you install GamBan on your device, you cannot uninstall it. This rule helps prevent the relapse of problem gamblers who might be tempted to change their mind about recovering.
How to Create a GamBan Account?
Join with a social account;
Create your GamBan account using a functioning e-mail address.
You will then download the app onto your child's device, log in with your details, and verify your account.
Special Betfilter characteristics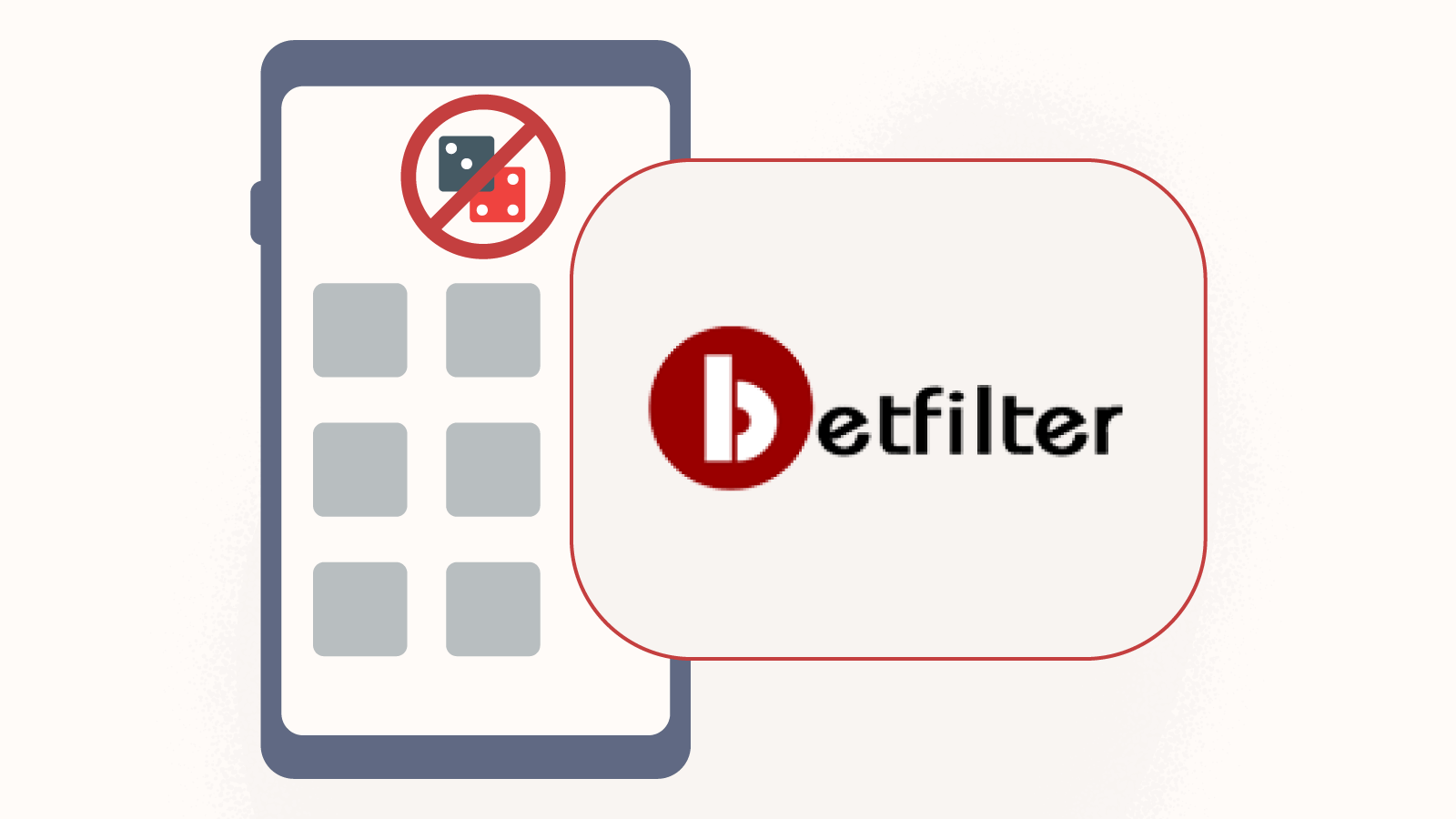 Aside from the usual characteristics of Irish gambling-control apps, Betfilter operates on a no 'keyword blocking" system.
What is a 'keyword blocking" system?
It is a system that ensures that Irish players will not experience over-blocking of non-gambling sites. If you want to search the Internet for "Irish gambling addiction solutions," you will be able to access such content.
Like other top Irish gambling control apps, Betfilter will block Irish and non-Irish gambling vendors and gambling promotional materials, regardless of changes made in DNS systems.
Tips
You must procure a security code from the Betfilter support team before uninstalling the app.
There are no unnecessary messages or app alerts, so your child may use the device at school or share it with others.
Important
Betfilter cannot block all third-party software with built-in browsers, so we recommend that parents remove such gambling apps from their children's devices.
Most apps on the market are third-party apps (developed by someone other than the device manufacturer). These include browser apps or video game applications (but these are not the only options).
How can you get Betfilter?
Go to the official website, register, select your preferred payment service and license period, and make your purchase.
Then, download the app.
What does Net Nanny offer?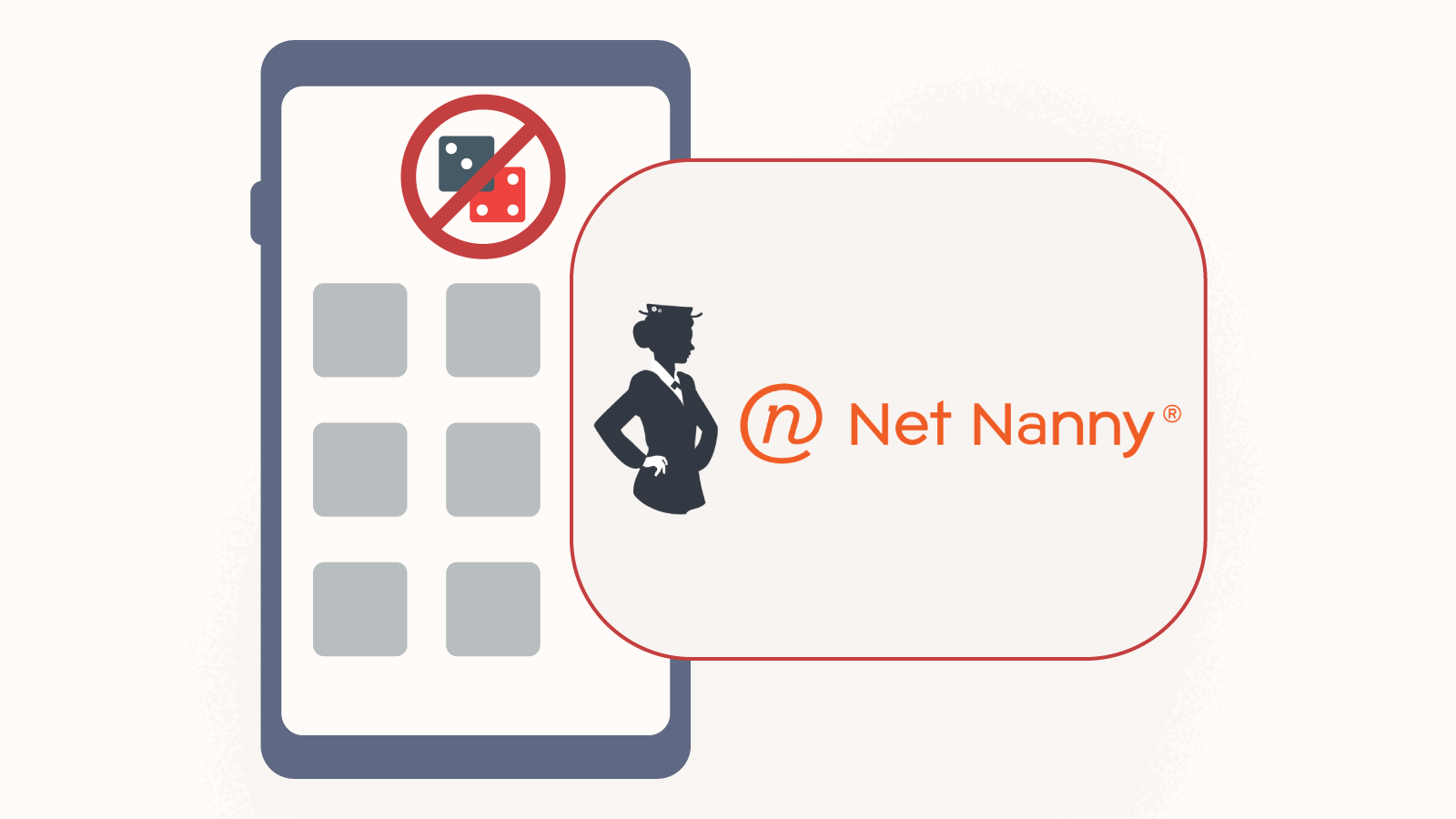 The Family Protection Pass is one of the most complete packages and it includes:
Net Nanny Family Protection Pass is compatible with Windows, Mac, Android, Kindle Fire, and iOS.
Irish players can adapt Internet protection to their family's needs, manage profiles settings, and check Internet use reports from a single platform.
Such as parental control, Internet filtering, screen-time management, alerts and reporting, family feed, location tracking, app blocking, and website blocking.
What is Net Nanny?
The power of this software comes from using artificial intelligence that tracks and scans any URL, online search, or website. Then, it sends instant alerts or blocks harmful content or any websites Irish users may want to include.
However, it's worth noting that Net Nanny is not exclusively created to aid people with a gambling addiction.
Irish admin users can disable filters or uninstall the app, failing to prevent a problem gambler from relapsing.
Tips
Try the two-week free trial by installing Net Nanny for mobile before committing to this app. This feature is not possible for desktop devices.
How Do I Download Net Nanny?
Create a Net Nanny account for yourself so that you are the admin in charge of filtering;
Enter the install.netnanny.com website from there;
Create an account.
You may access the parent dashboard by getting an iOS/Android Net Nanny parental control app to monitor more than one device.
Bank transaction blocking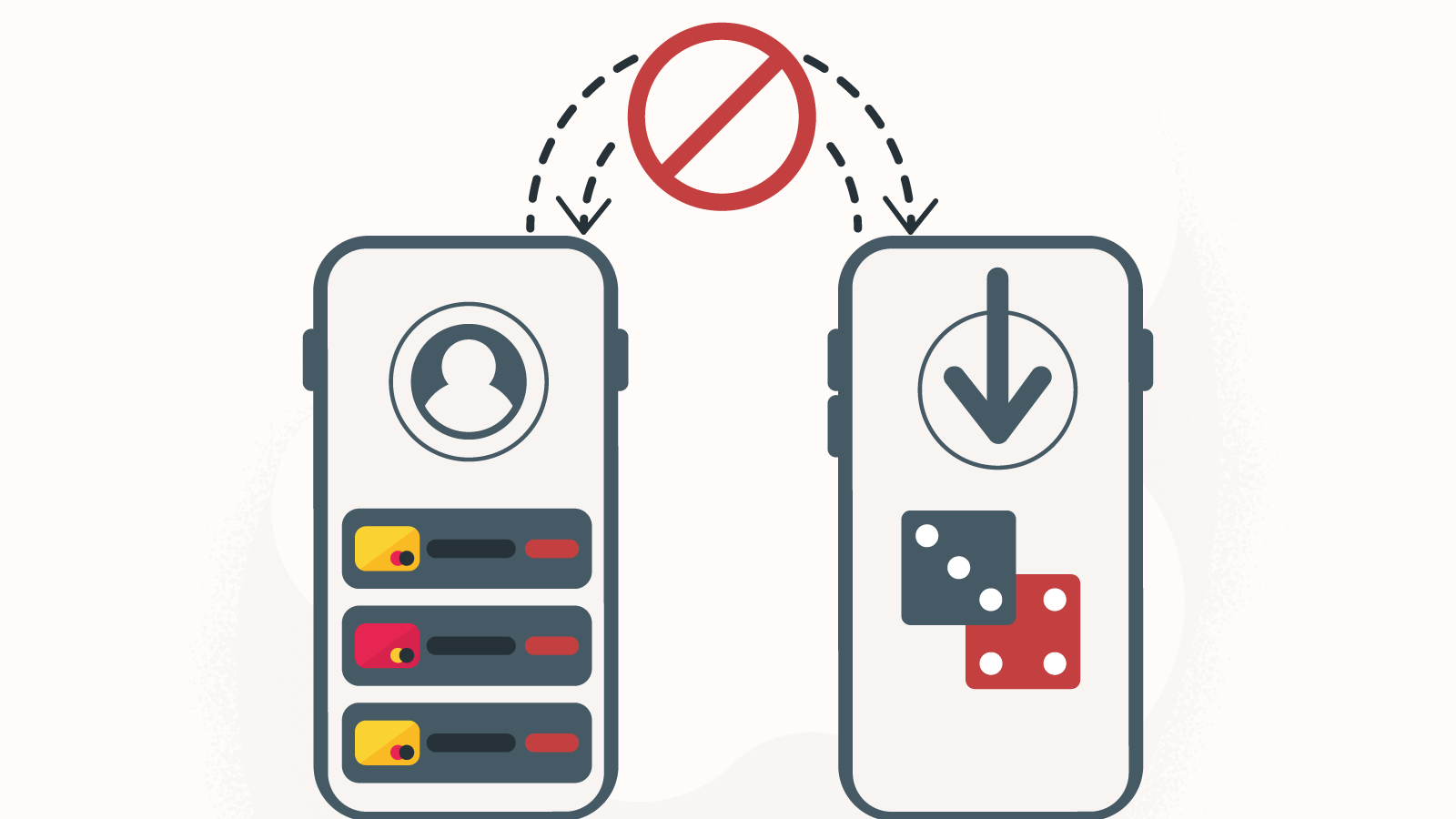 To enforce more security for your child, we recommend a series of reputable Irish financial institutions that block gambling-related transactions:
Ulster Bank
Citibank Europe
J.P. Morgan
Scotiabank.
The list is not complete or even remotely so, as many more Irish banks begin to adhere to this policy.
In many cases, it is noteworthy that Irish players can choose this option directly from their online or mobile banking app without affecting other types of transactions.
Irish parents should watch out for:
Losing your private information
Some software programmes out there sell private customer data such as messages, e-mails, or browsing history.
Brands like FamilySafe or Sentry sometimes allow software programmes to access private chats in MSN, Yahoo, or other popular services. They do that to sell data to Irish businesses who want to adapt their promotional material.
Tips
By enabling the remote reporting option on your Net Nanny app, your child's information is encrypted, and only you may access or give access to it. No personal information is leaked.
Most companies use data mining software to adapt their services to the preferences and patterns of their customers.
URL-based internet control apps can access your Internet browsing history without permission and use it to expand their website selection.
This should not be the case with professionally vetted Irish gambling control apps.
Irish gambling control apps collaborate with reputable, responsible gambling Irish institutions. They will gather their data based on dynamic contextual analysis and protect your information.
Ireland best casinos will have measures put in place to prevent the development of gambling disorder. However, some online gambling platforms do not adhere to responsible gambling schemes.
These can be dangerous because of the proxy websites that may go unrecognised by self-exclusion apps. However, this is not always the case.
We made sure to explain how it works, what benefits you get when opting for it, and when you should maintain your vigilance.
2. Seek professional support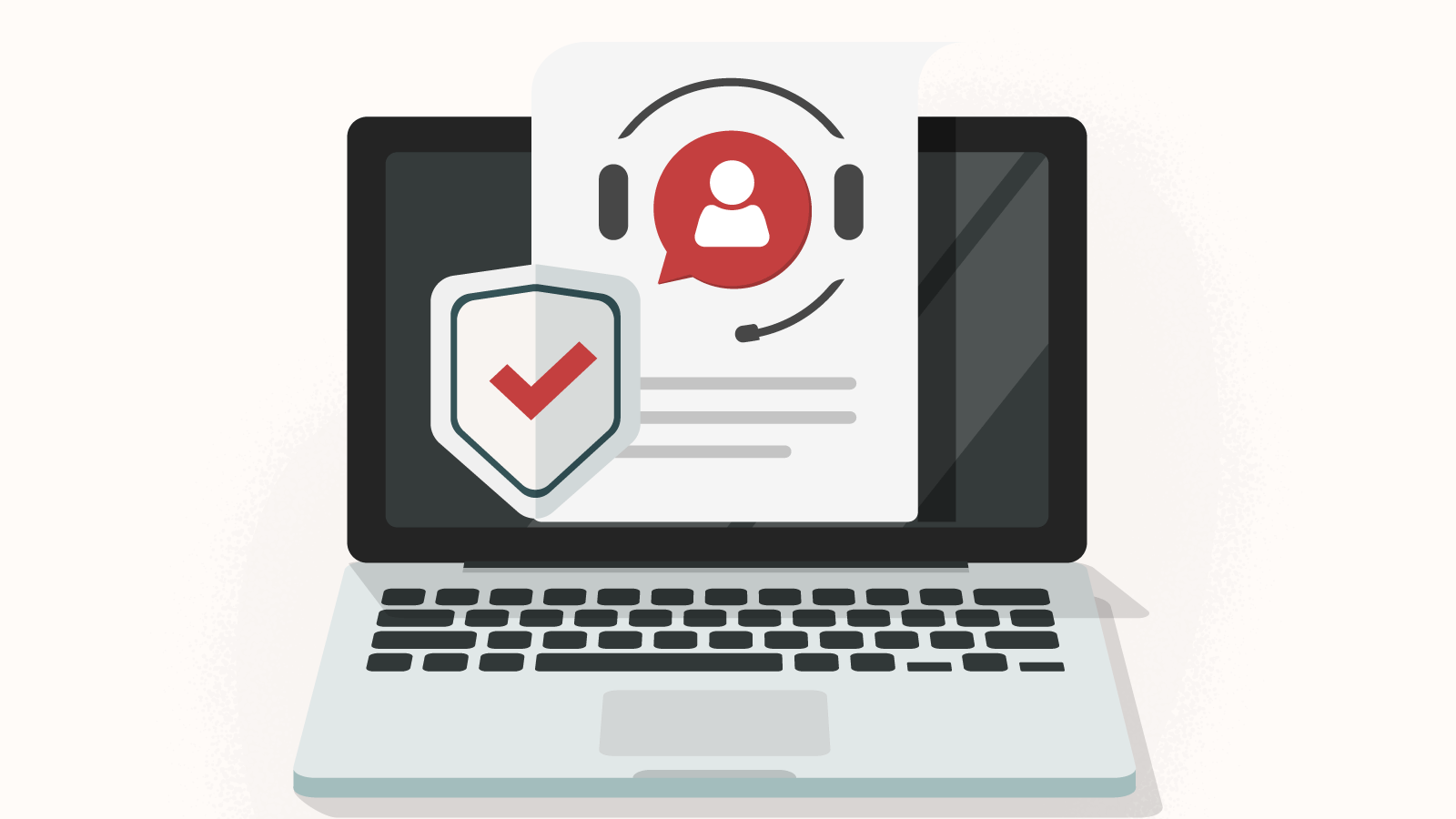 Reach out to one of the top Irish institutions that our CasinoAlpha Ireland team has personally researched, tested and contacted to verify the quality of service:
These three names are some of the most sought-after Irish institutions that aid with problem gambling. CasinoAlpha Ireland made sure to investigate and highlight essential details to help you decide which ones are right for your situation.
Below, we tell you what to expect from our top three responsible gambling companies to help keep children safe.
Gamblers Anonymous Ireland: A helping hand for gambling addicts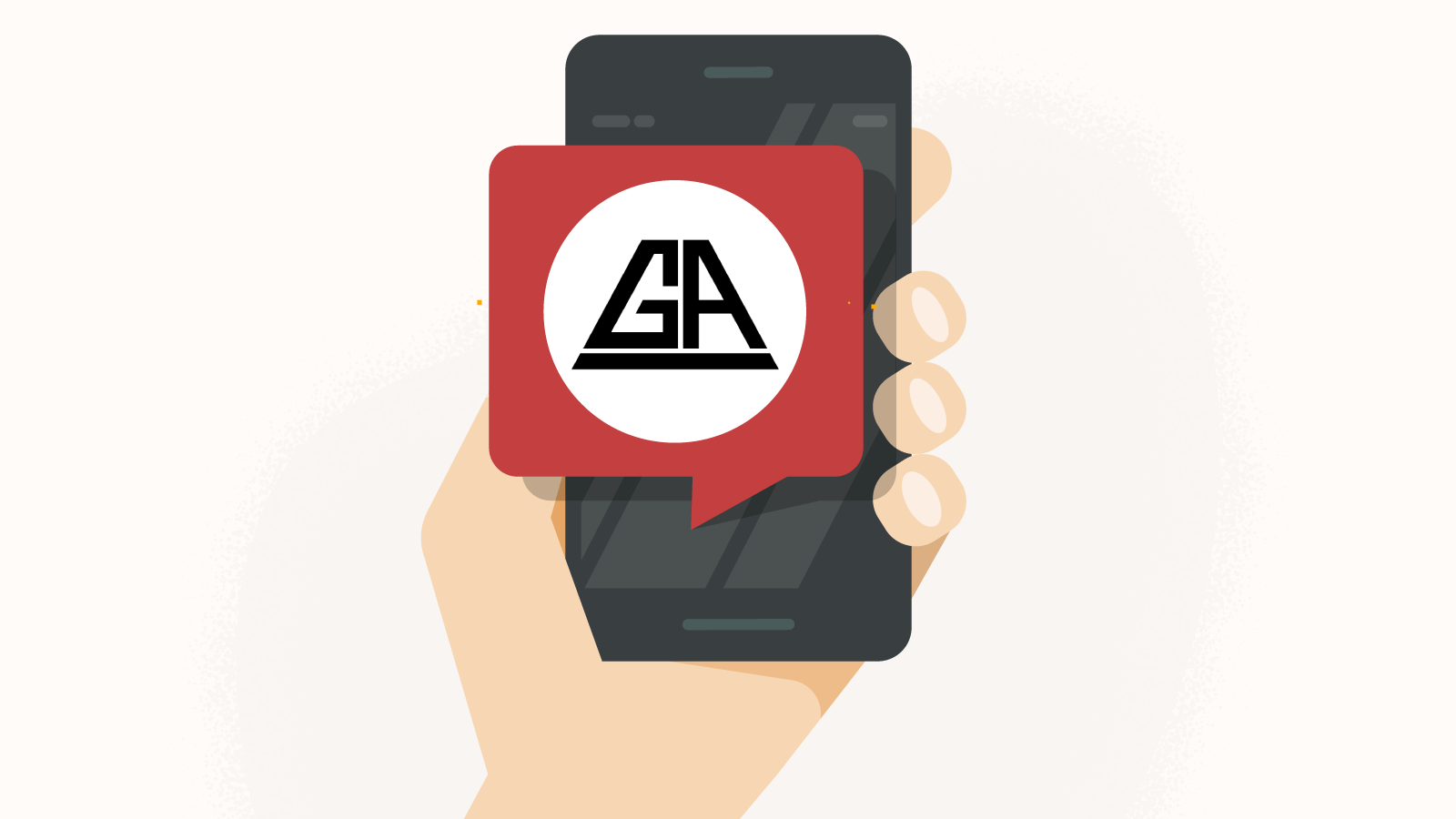 Gamblers Anonymous Ireland provides a recovery programme based on a series of principles like:
Creating a support community;
Always reaching out to others;
Owning up to specific personal changes in general behaviour.
Gamblers Anonymous advertises two primary therapy schemes.
The Unity Programme
How to become a member?
Membership is entirely free and obtained only through the desire to overcome a gambling addiction or support a member of your family who is a problem gambler.
Is there anonymity?
Each group retains its autonomy except for instances where other groups or the Irish organisation are affected.
Anonymity must be guaranteed at all times and specially protected from mass media.
The 12-step Recovery Programme
The Gamblers Anonymous Recovery Programme Ireland is divided in 12 steps. We carefully studied and selected the most impactful ones:
Admitting to the problem;
Acknowledging the willingness to change this behaviour for the better;
Making a personal moral and financial inventory;
Recognise the issues;
Seek a stable mindset with the help of meditation and prayer;
Making a sustained effort (adapted to each bettor's conditions) to change lifestyle.
Who Can Reach Out to Irish Addiction Treatment Centres?
Irish Addiction Treatment Centres are designed for Irish people that suffer from all types of addictions, from substances to gambling and more.
Irish Addiction Treatment Centres are the top most well-equipped help solutions
Regarding gambling compulsion, their therapy professionals support Irish children and their families. They do that by using effective strategies and multiple types of therapy like person-centred, motivational, or trauma therapy.
3. Provide emotional support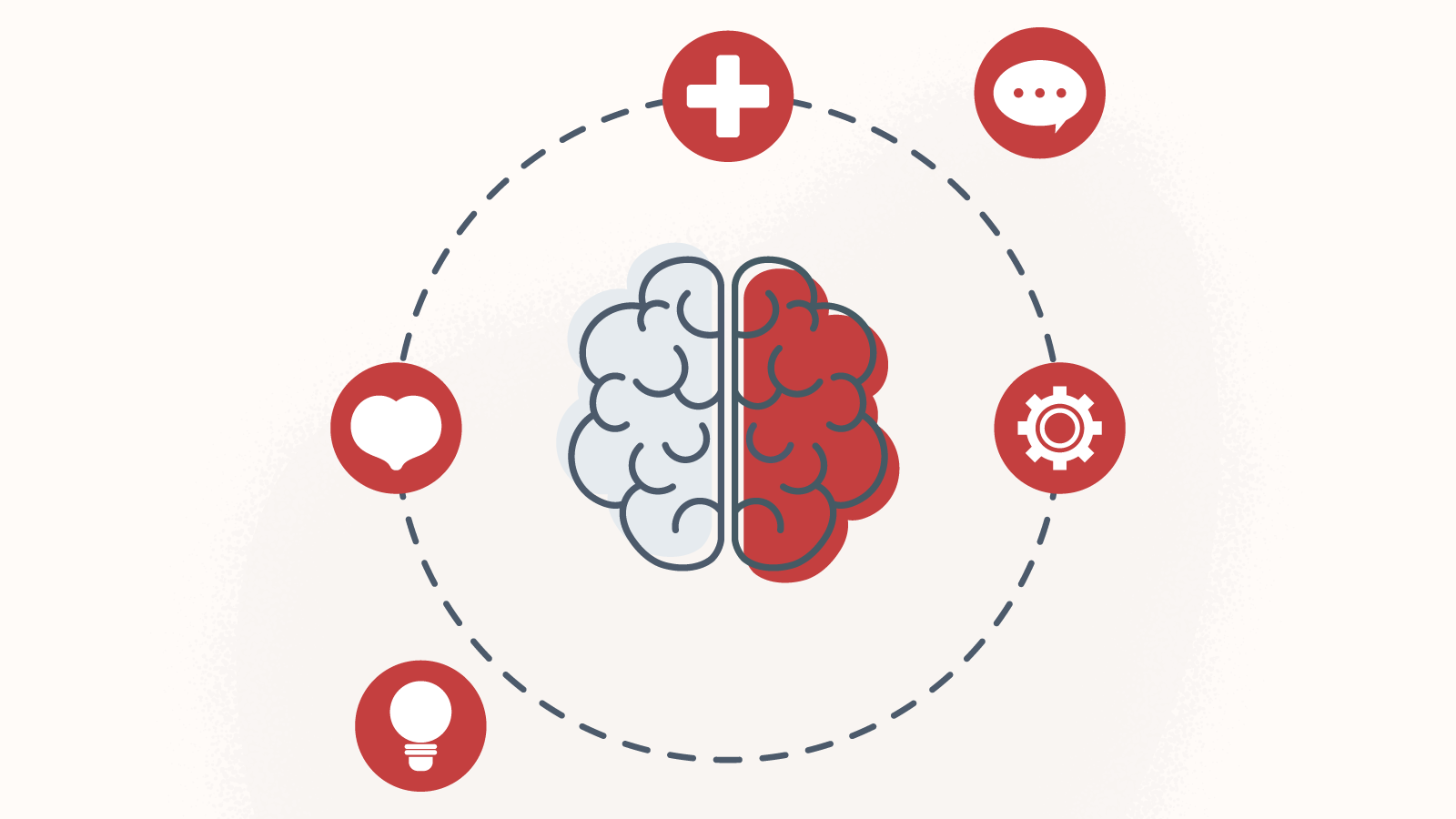 Steady and healthy emotional bonding can shield children from developing a gambling compulsion.
Preemptive: observe behaviour changes
Observing compulsive gambling behaviour warning signs on time prevents the addiction from setting in.
Signs you might want to spot early on:
Games, or online gaming sites, are all they talk about;
Disruption in diet and sleep routine;
Sudden mood changes, loneliness, isolation.
There can be obvious signs that your child is a problem gambler. CasinoAlpha Ireland has combined its expertise and professional research to provide our Irish readers with the right tools to spot them.
Prep yourself for an open talk
An uncurbed reaction may also prevent children from opening up and make their recovery much more difficult.
Become conscious and in control of your struggles
To this effect, experts advise you to make a mental list (or an actual one) with what you can control about your attitude.
Keeping in check your attitude will help you think clearly, which is vital to adequately assess and address the issue.
Catastrophic thinking and over-generalising will distort your perception and do very little to provide solutions.
After you assess the situation, stay tuned to reality by getting informed. There is an abundance of solutions to help fight a gambling addiction. The CasinoAlpha Ireland guide is specially designed to help you find the strategy that best suits your personal needs.
Identify your internal and external resources!
This brings about a sense of security and prepares you to listen to your child calmly.
Have a compassionate conversation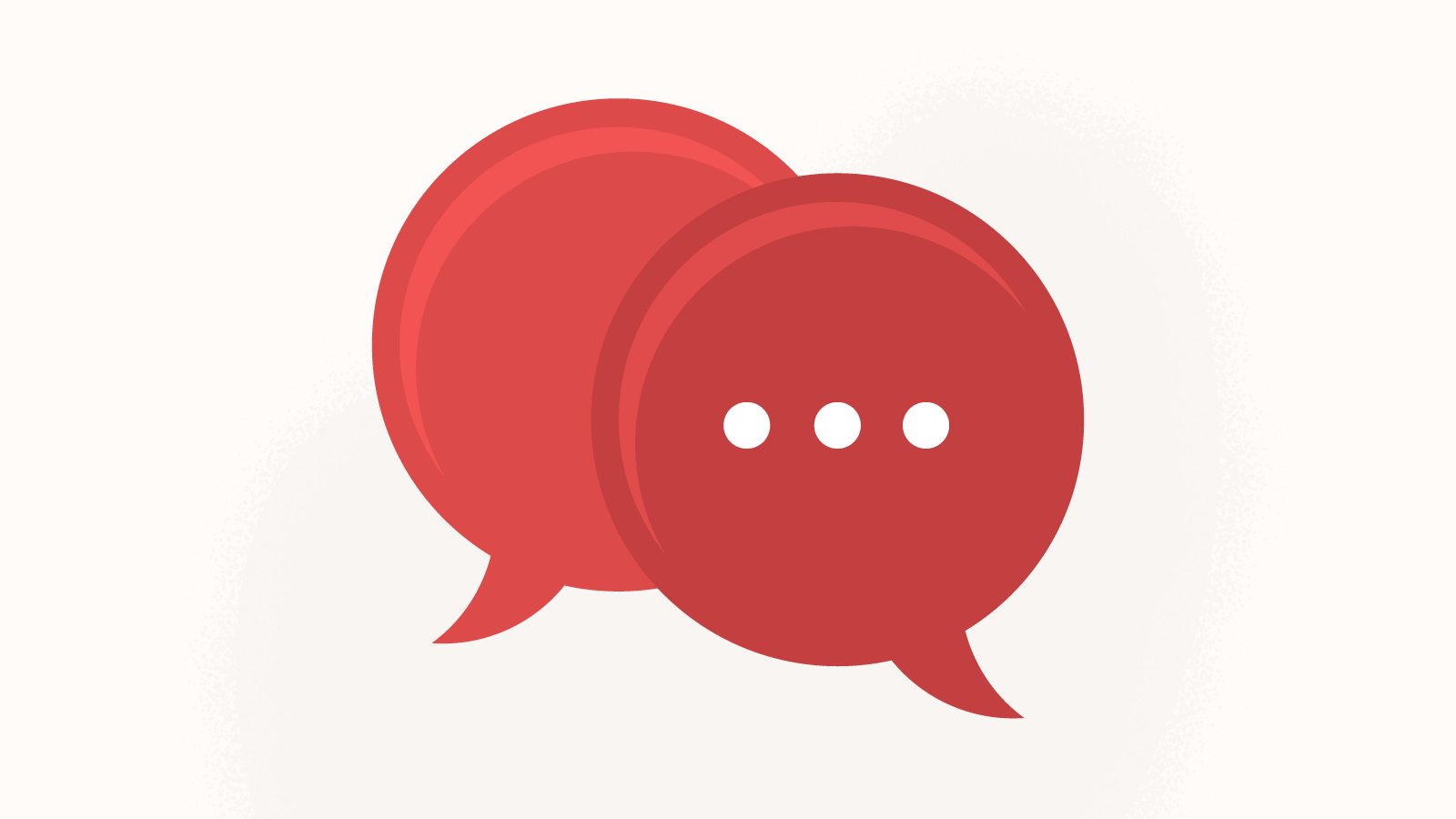 No matter how much you prepare beforehand, addressing the topic of addiction will be challenging.
CasinoAlpha Ireland suggestions to have a thoughtful conversation
Pick the right time and an appropriate place, so you both feel secure and have no distractions around;
Genuinely listen. Should you criticise, blame, shame, or lecture them, it will not help the situation;
Make an authentic connection. Empathise wherever you can, so that your child feels understood;
Consciously exercise patience. Children might not open up too fast, or they might get emotional;
Be mindful of body language and your tone of voice.
Life-style changes & emotional openness
A balanced lifestyle and a great relationship between you and your child are some of the best, most useful preemptive measures.
Playing is time spent together
Some experts recommend playing with your child instead of radically denying them game time.
You can also schedule activities that help them digitally detox and maintain together a screen-time limit or set a card limit to minimise their ability to spend money on gambling.
Recommendation
Stay in tune with your child, keep having compassionate conversations, and open up to them in return. Chances are, they will not need to escape in a game.
Keep calm: essential takeaways on compulsion prevention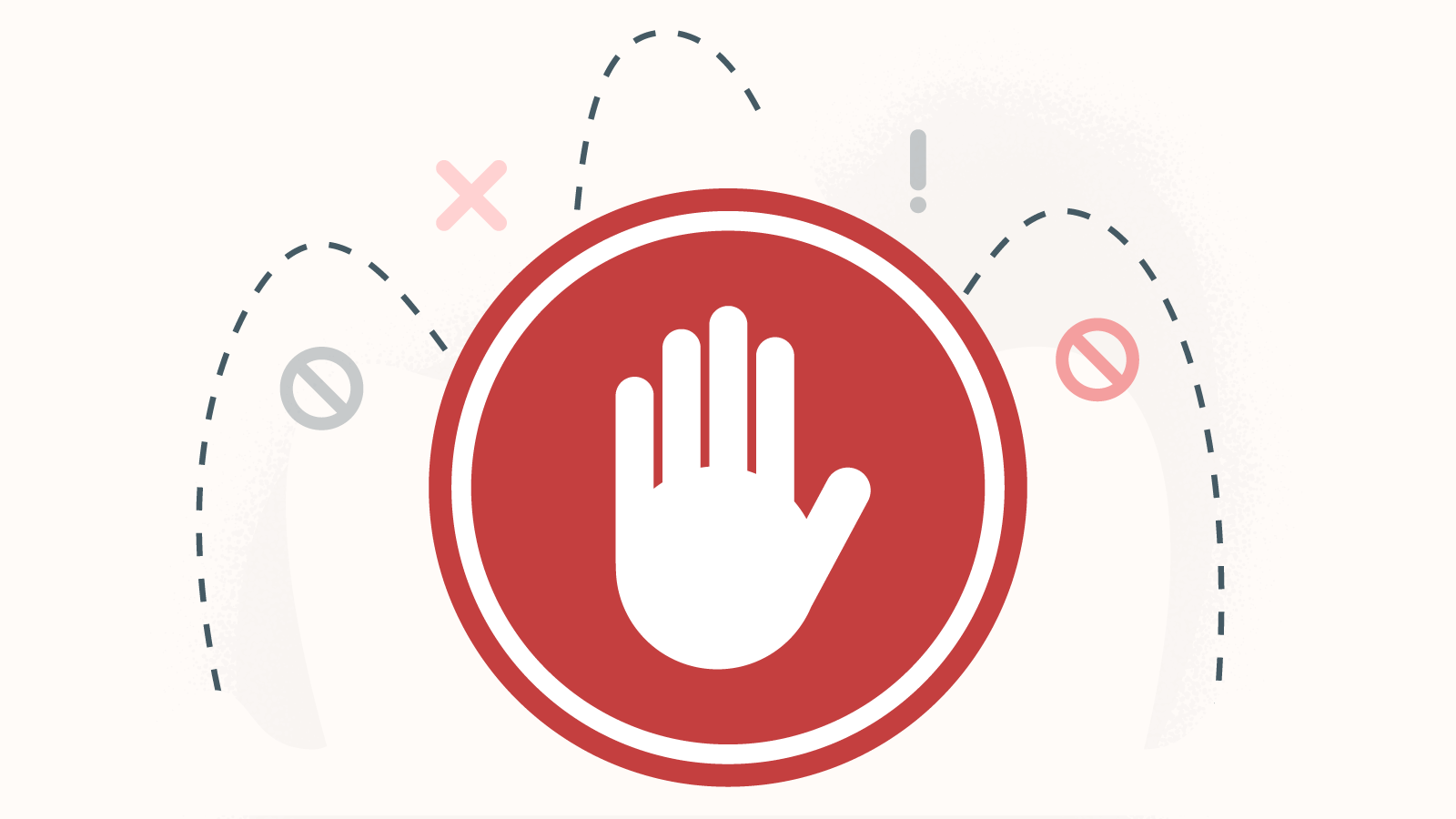 The best prevention is information.
Top Internet control software now partners with many problem gambling support organisations to provide fool-proof services and products protecting your child's mental health.
Therapy is always at hand
This includes support groups and recovery programmes.
The number one prerequisite is to inform yourself from reliable sources, which is why we sourced and curated all information to guide you with clear steps towards improving your child's protection or accessing gambling addiction treatment schemes.
Hopeful news for Irish parents
Powerful regulatory bodies such as the MGA and certifications like the Irish Betting License issued by Revenue Commissioners are truly taking steps to protect vulnerable consumers, support problem gamblers, and help reduce the risk of gambling addiction.
Consulted resources