Top 7 Female Snooker Referees of All Time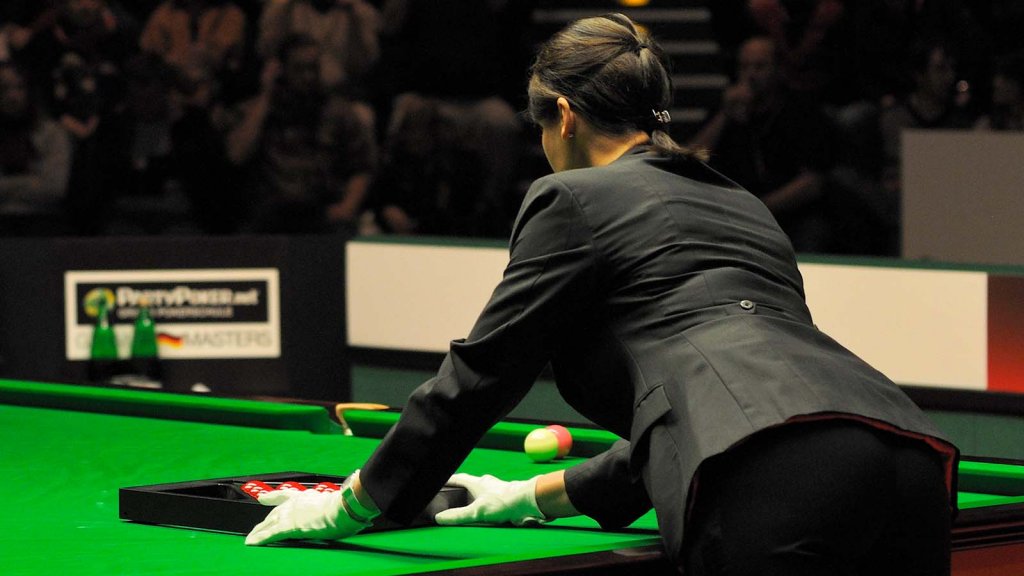 Snooker is such a popular sport that many bars and social places organise "Snooker night" events whenever a big Tournament is brewing.
We unravel how fame and money prizes are split among female Snooker referees, with expert points on betting and details on the sport itself!
Disclaimer
Although our team created this article with information from official Snooker sources, the actual data may vary. We are not Snooker experts. Our expertise runs deep into the industry of online casinos in Ireland and betting. However, factors like human errors, the passage of time, and unknown changes could impact the accuracy of the data written below.
Top Female Snooker Referees
It isn't always easy; the referee must be entirely focused, observant, and act accordingly at all times during the game. However, the following women snooker referees are so experienced they have risen to the limelight in major Snooker competitions.
What does a Snooker referee do?
A Snooker referee's job is vital to the game as they ensure every player obeys all game rules. They observe infractions and assess penalties when players violate specific rules.
However, they also keep the game running by arranging the Snooker balls and officiating the shots.
Names to Remember
| Women Snooker Referees | Nationality | Age |
| --- | --- | --- |
| Michaela Tabb | Scottish | 55 |
| Tatiana Woollaston | Belarusian | 36 |
| Proletina Velichkova | Bulgarian | 31 |
| Desislava Bozhilova | Bulgarian | 29 |
| Eva Poskočilová | Czech | 56 |
| Luise Kraatz | German | 38 |
| Maike Kesseler | German | 40 |
Michaela Tabb, aka "The Queen"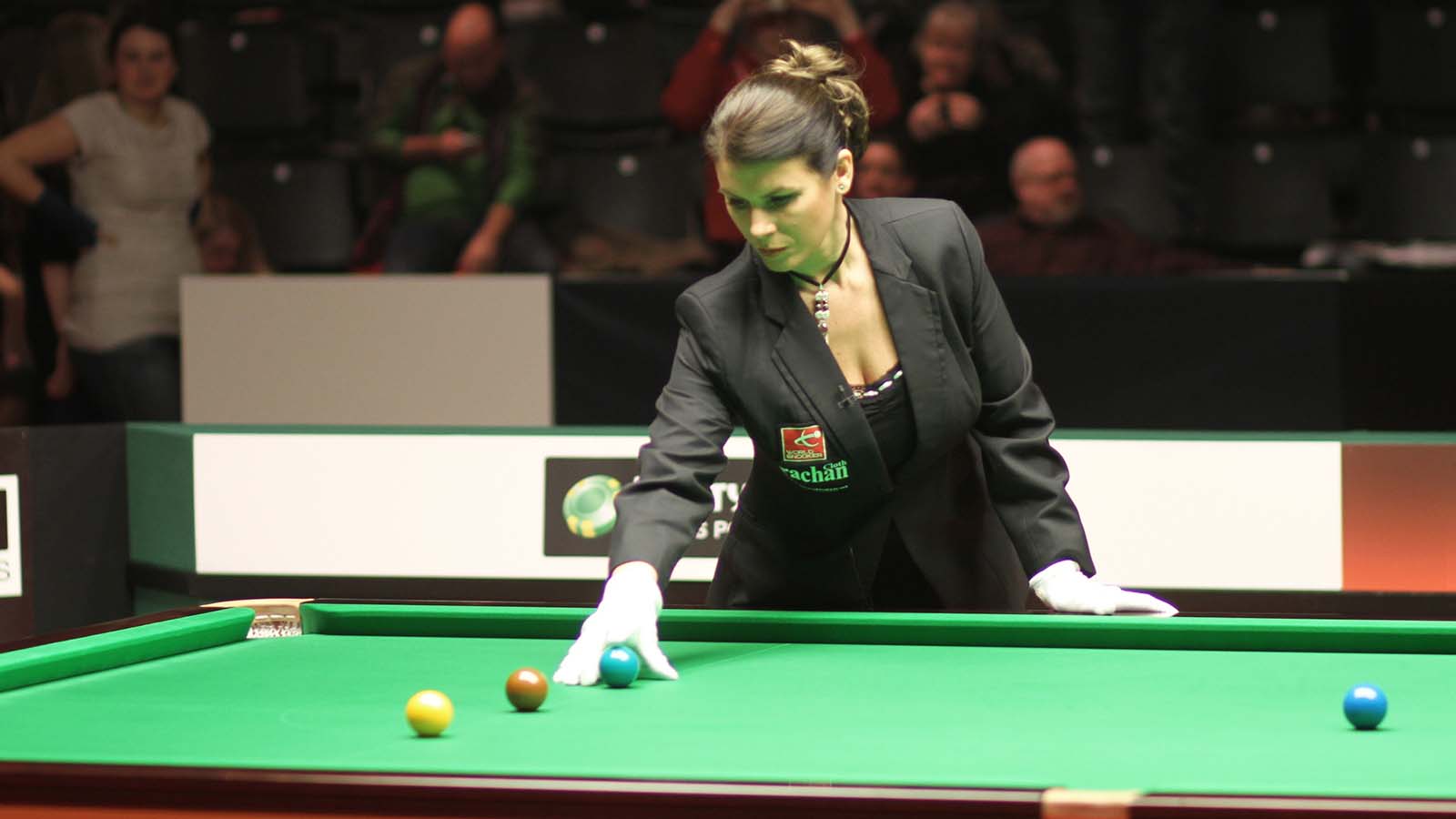 Source: wikimedia.org
Ask any snooker enthusiast about female Snooker referees; the first name they will tell you is undoubtedly Michaela Tabb!
Michaela started her career as a pro Pool referee before reaching the World Championships. However, once she got there, her career only went upwards.
Michaela's Highlights
She was the first woman referee for the graded Snooker event in 2002.
Tabb also refereed the 2007 Welsh Open final, an important ranking event.
In 2009, she was the first female to referee the World Snooker Championship.
She officiated for the World Snooker Championship in 2012.
Meet Michaela
| Data | About the referee |
| --- | --- |
| Name | Michaela Tabb |
| Date of Birth | 11 December 1967 |
| First Pro Match | 2002 Welsh Open |
| Net Worth | $1.4 Million |
Behind the scenes
Tatiana Woollaston, aka "Snooker Mom"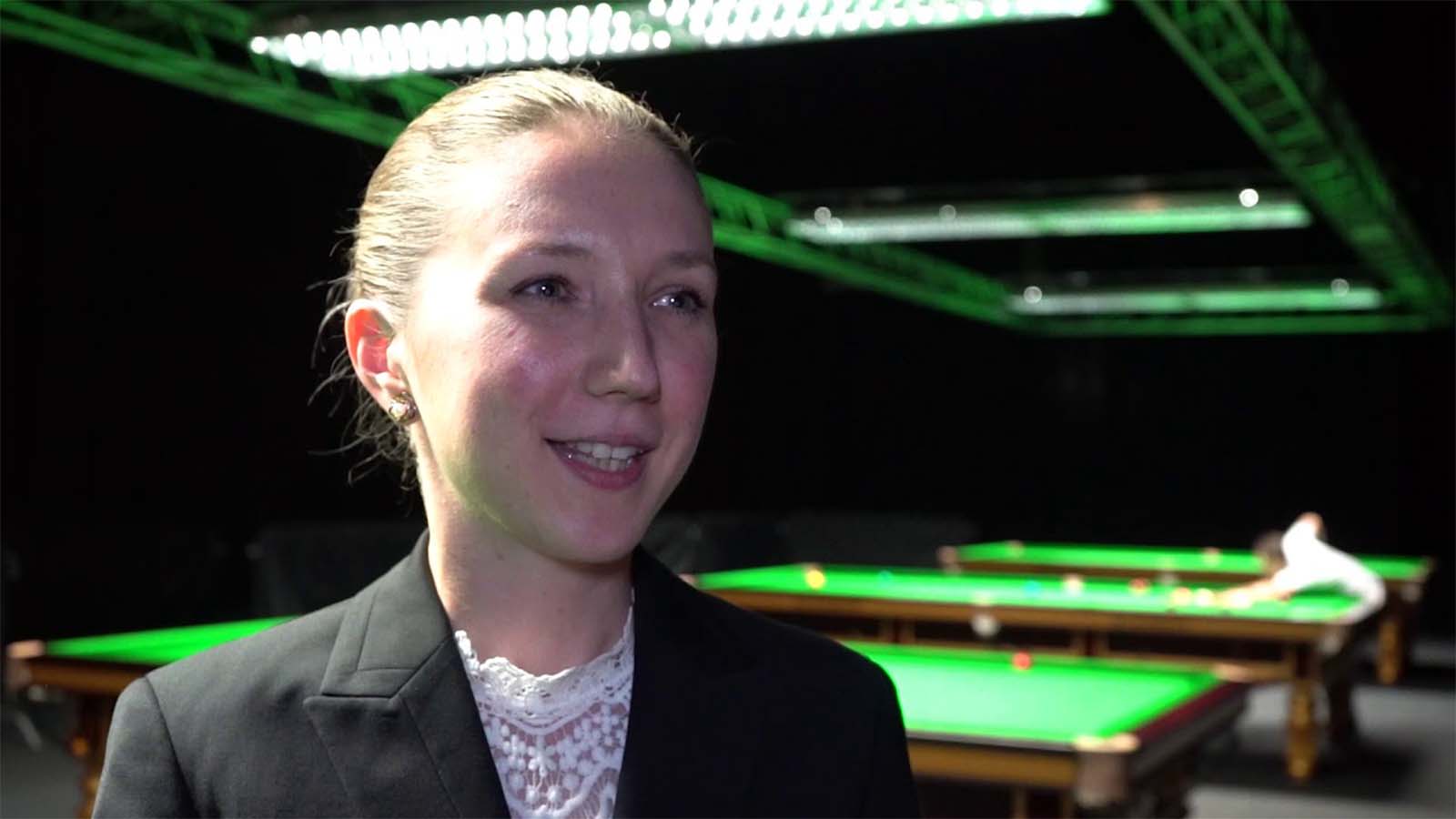 Source: youtube.com
Tatiana Wollaston is another famous name in the Snooker niche. She kick-started her career by handling amateur competitions in Belarus in 2008.
Although younger than Michaela, Tatiana also rose in the ranks quickly. She became the first East European referee to officiate at the world-ranking semi-finals in Prague. However, her career had other highlights as well.
Tatiana's Highlights
Woollaston's entrance into the "women Snooker referees" class was at the European Snooker Tour in 2010.
She had another referee job in 2010 at Euro Players Tour Championship in Prague.
In 2011, she refereed at the Euro Players Tour Championship.
Her first national TV appearance as a Snooker referee at the Welsh Open in 2015.
She officiated the 2020 World Championships at the Crucible Theatre.
Meet Tatiana
| Data | About the referee |
| --- | --- |
| Name | Tatiana Woollaston |
| Date of Birth | 08 November 1986 |
| First Pro Match | 2010 European Individual Snooker Championship |
| Net Worth | $1.5 Million |
Tatiana's personal life
This veteran snooker umpire holds a master's degree in economics. She is also married to Ben Woollaston, a professional snooker player, and they have two kids.
Interview
Proletina Velichkova aka "Bulgaria's best"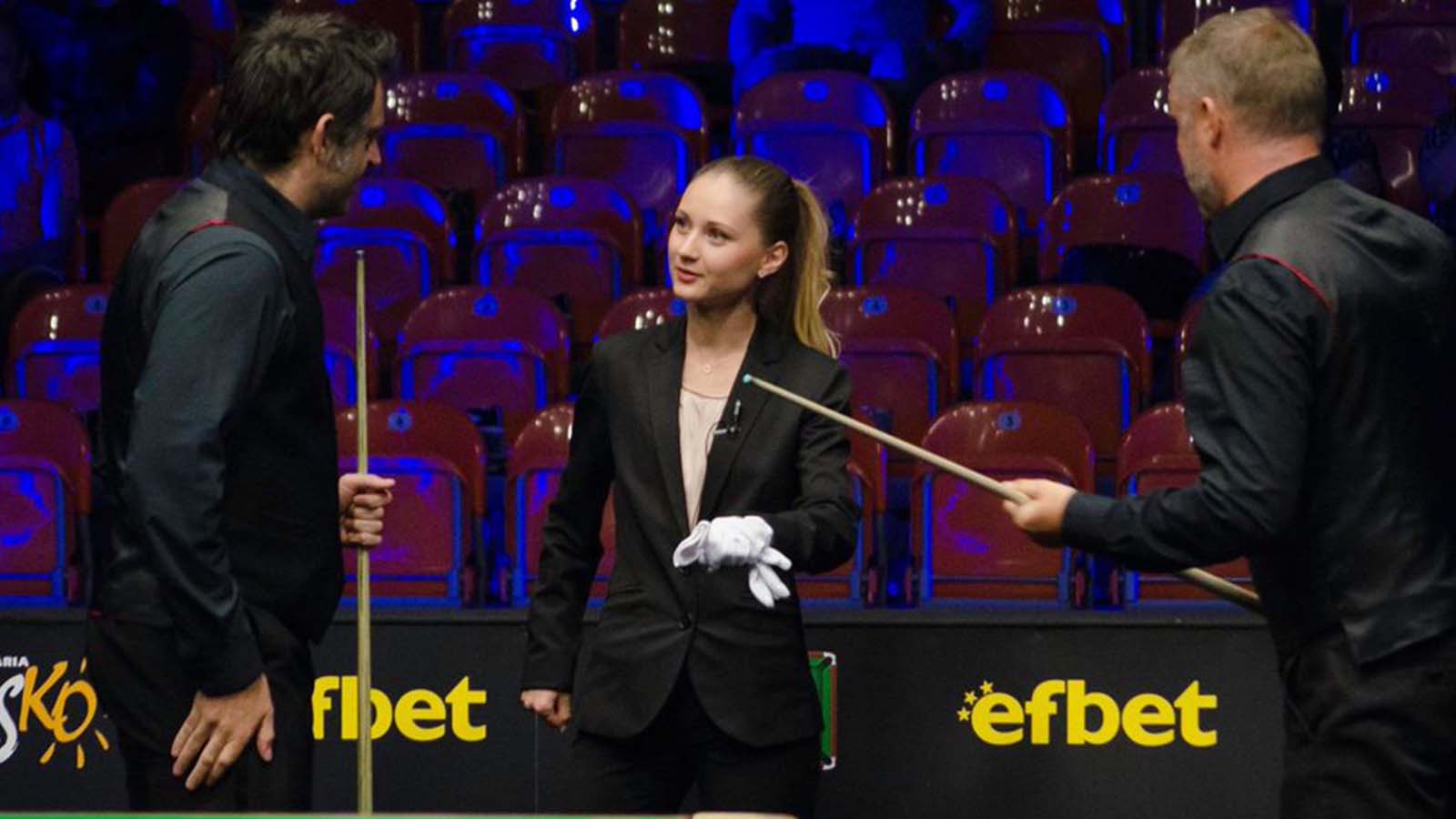 Source: twitter.com
Proletina Velichkova appeared in the Snooker scene after submitting her application to the Bulgaria Snooker Referees Association.
Soon enough, she rose through the ranks to become one of the most sought-after snooker referees and Bulgaria's leading female snooker official.
Proletina's highlights
She officiated at a European Tour championship during the Bulgarian Open of 2012.
Velichkova got her big break in 2013 when she supervised her first televised match.
She has officiated several high-ranking games that got air time on television.
Meet Proletina
| Data | About the referee |
| --- | --- |
| Name | Proletina Velichkova |
| Date of Birth | 25 April 1991 |
| First Pro Match | 2012 Bulgarian Open |
| Net Worth | Unknown |
The artsy umpire
Apart from her sports roles, Velichkova enjoys sketching and reading materials especially focused on sociological and sports psychology.
Among other Snooker referees
Desislava Bozhilova, aka "Silven's Icon"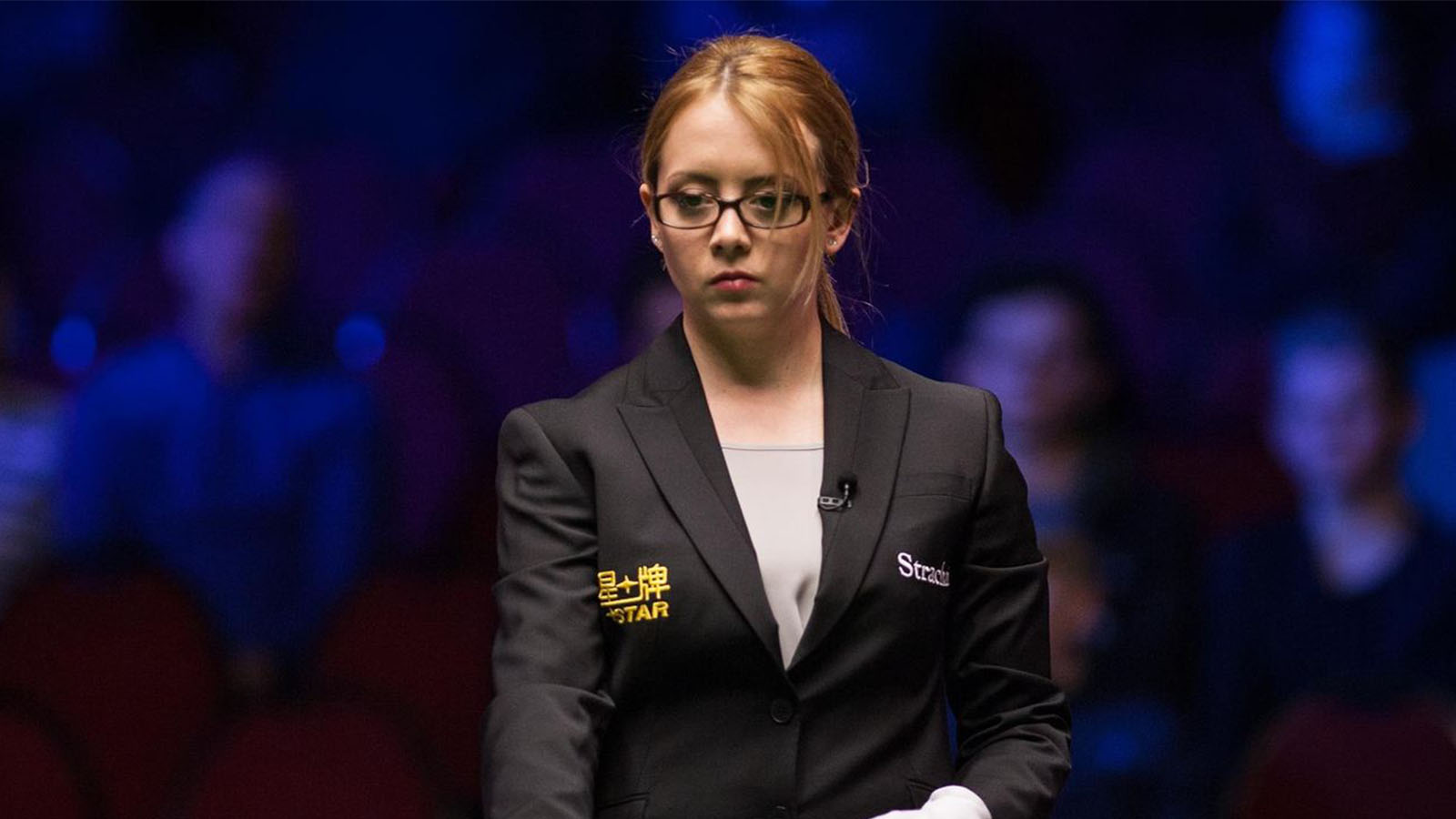 Source: eurosport.com
Desislava Bozhilova's career is one of the fastest-growing among women Snooker referees.
She started her career as a pool player in the Bulgarian village of Silven. However, after watching Snooker on TV, she decided to become a snooker referee.
With her current success rate and reputation in the snooker world, it wasn't long before she started supervising some of the most significant Snooker Events.
Desislava's Highlights
Her first refereeing job was at the 2012 Bulgarian Open, amid Players Tour Championship.
The 2016 Riga Masters is Desislava's first ranking final as an official of the BSRA.
One of her biggest jobs as a referee was at the 2019 World Snooker Championship.
She got her first Triple Crown final at the 2022 Masters final.
Meet Desislava
| Data | About the referee |
| --- | --- |
| Name | Desislava Bozhilova |
| Date of Birth | 16 October 1992 |
| First Pro Match | 2012 Bulgarian Open |
| Net Worth | Approx. $1.5 Million |
The princess of Snooker
Bozhilova sees two-time World Championship finals umpire Michaela Tabb as her role model. According to her, Tabb was instrumental in removing gender bias and sexism in Snooker.
Interview
Eva Poskočilová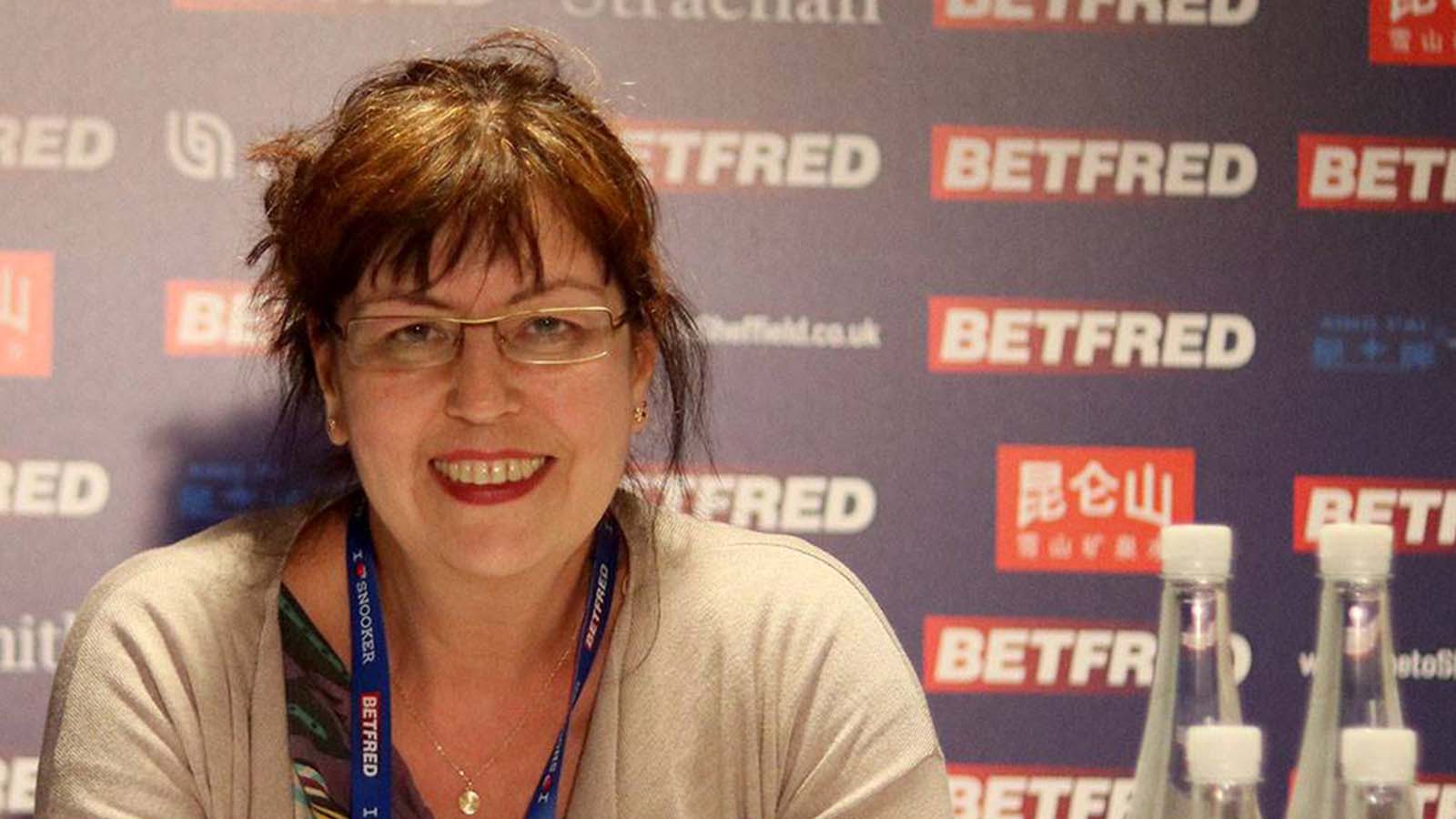 Source: facebook.com
Eva got interested in Snooker after watching a game on television and soon became a regular spectator of Snooker matches.
After that, Eva decided to start playing American pool since the Snooker table looked too large for her.
However, she also took lessons in Snooker and started representing the Czech Republic in various European amateur events.
Eva's Highlights
Poskočilová started her refereeing career by officiating local Czech matches in 2008.
Her first big break in Pro Snooker Tournaments was in 2010 at a PTC tournament game.
She refereed for Neil Robertson and Jimmy Robertson in Sofia in 2013
Eva was one of the referees for the Shaun Murphy and Stephen Maguire match at the 2014 Gdynia Open.
She also surveilled Ronnie O'Sullivan and Barry Hawkins as they competed at the 2014 Paul Hunter Classic
Meet Eva
| Data | About the referee |
| --- | --- |
| Name | Eva Poskočilová |
| Date of Birth | 23 March 1966 |
| First Pro Match | EPTC 6 in 2010 |
| Net Worth | Unknown |
Fun Fact
Eva has a degree in English and American Studies. She lectures foreigners on English and Czech at Charles University in Prague in her spare time.
At the same time, she enjoys being one of the more known sports commentators!
At the Snooker table
Luise Kraatz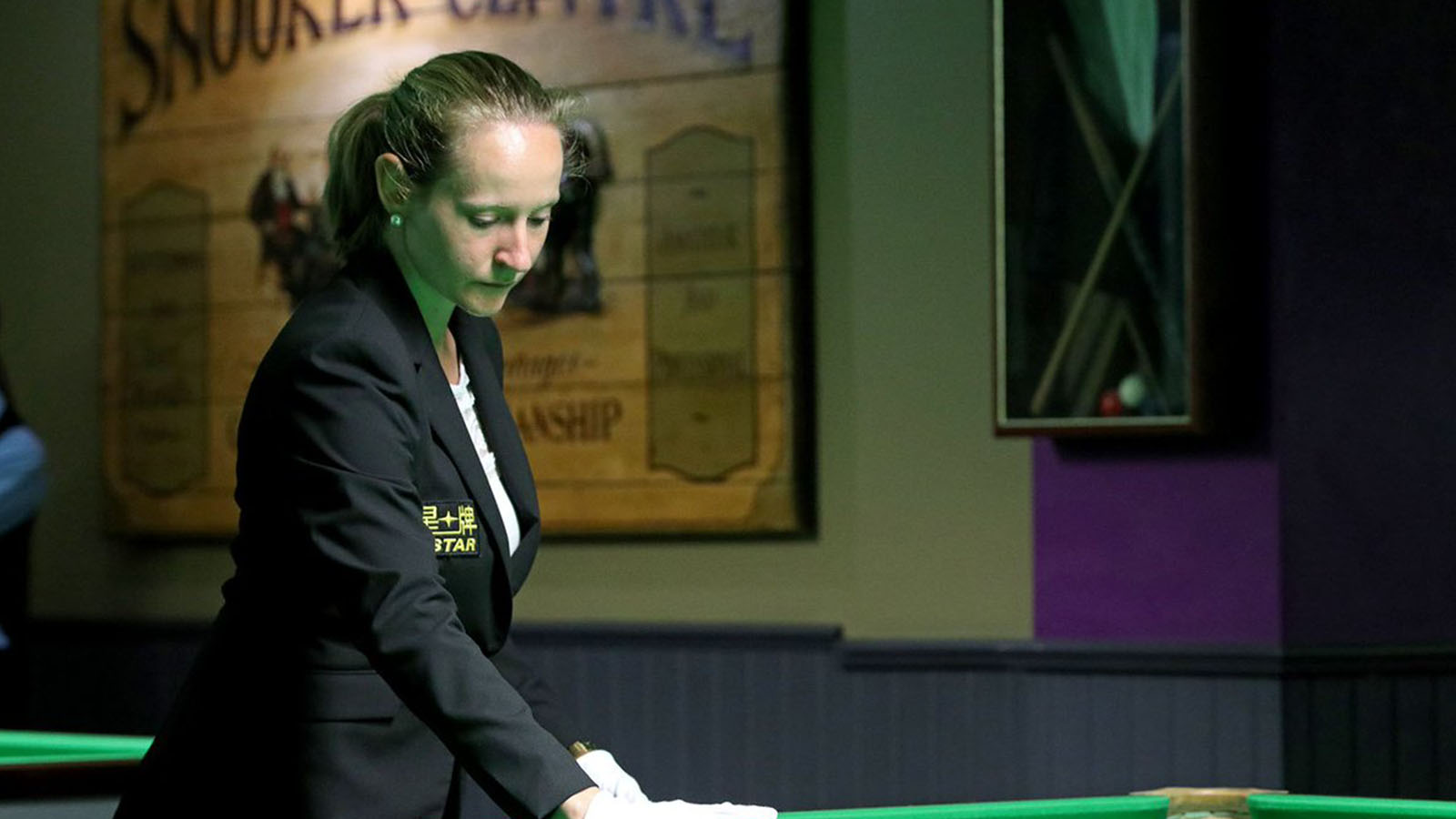 Source: twitter.com
Luise Kraatz is another respected name when listing top female snooker referees.
She has officiated several matches at ranking events, some being live on TV.
She took a brief exit from the game for nine months to have her first child, but after a long hiatus, she refereed her first ranking final in 2018.
Luise's Highlights
Luise refereed the World Snooker Tour at Germany's 2014 Paul Hunter Classic.
When Aditya Mehta made an official 147 break, Luise was the referee who picked out the pool balls.
After giving birth, she refereed her first ranking match at the 2018 Fürth Paul Hunter Classic.
Meet Luise
| Data | About the referee |
| --- | --- |
| Name | Luise Kraatz |
| Date of Birth | Exact date unknown |
| First Pro Match | 2014 Paul Hunter Classic |
| Net Worth | Unknown |
Luise's devotion
Kraatz holds a Master's degree in International Business Studies. She is devoted to the game, her child, and gardening.
At the Crucible
Maike Kesseler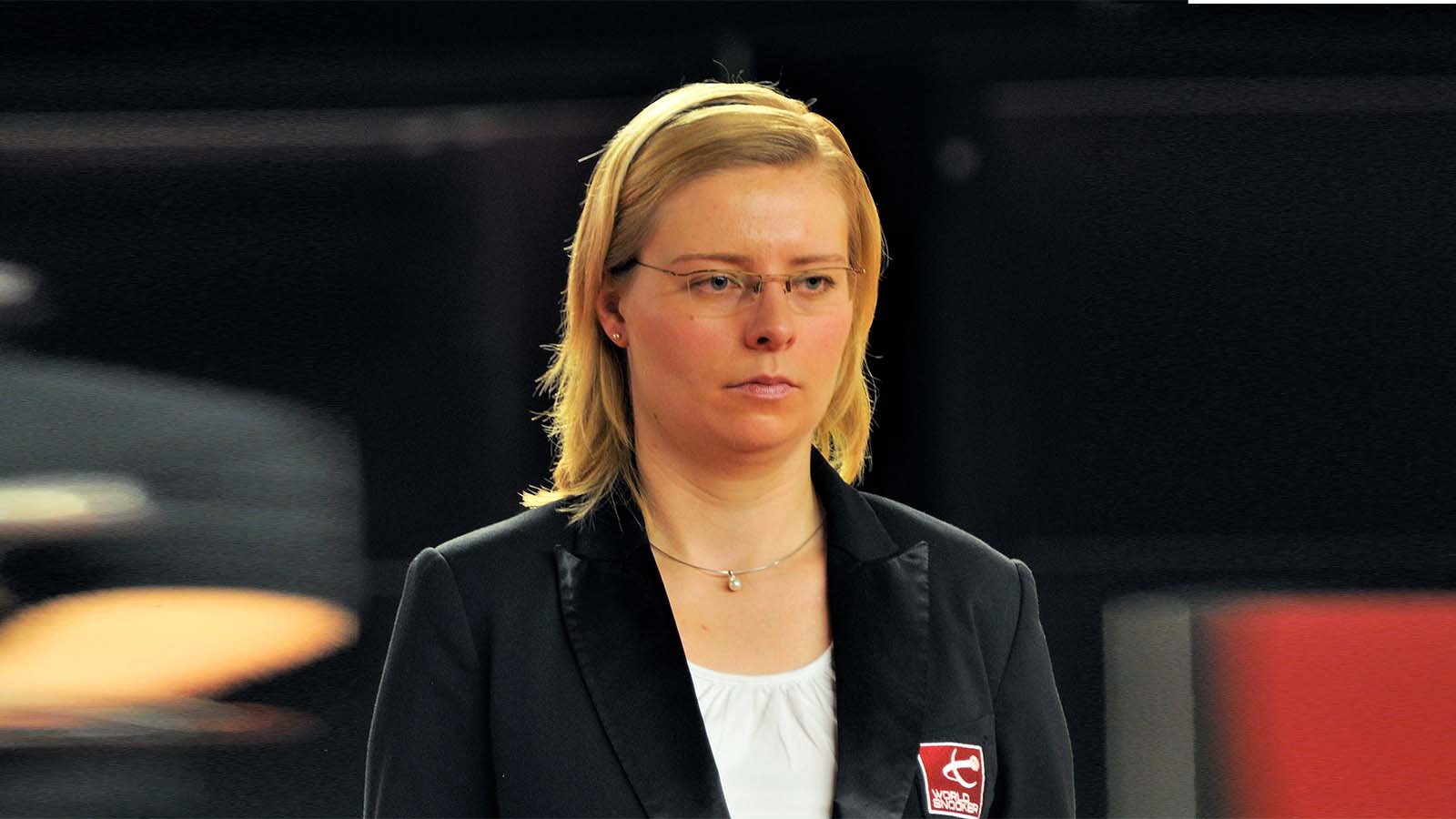 Source: wikipedia.org
Our list would be incomplete without Maike Kesseler, Germany's international female snooker referee.
Like many other referees, Maike fell in love with Snooker after watching a match in 2005.
Two years later, she sat for her refereeing exams and started officiating events at the amateur.
Maike's Highlights
Her first professional World Snooker job was the 2010 Paul Hunter Classic.
One of the international events she refereed for was the 2015 German Masters ranking tournament.
The 2017 World Snooker Cup saw Maike as a referee in the final.
The 2020 European Masters tournament also had Maike Kesseler as a referee in the final.
Meet Maike
| Data | About the referee |
| --- | --- |
| Name | Maike Kesseler |
| Date of Birth | 1 January 1982 |
| First Pro Match | 2010 Paul Hunter Classic |
| Net Worth | Unknown |
Fun Fact
When she's not in the Pool hall, she works in a bank and enjoys going on adventurous trips.
Before her first final
Place your Bets on Snooker
Even though some people prefer to play this game with their friends or in other amicable situations, there's more to Snooker than that. Many viewers try to gain knowledge and beat the odds while betting on Snooker.
So, how does one bet on a Snooker match? Glad you asked!
Be Aware
Before betting, ensure you're within Ireland's legal gambling age! As you'll discover, involving yourself with gambling or betting before age 18 may attract unwanted consequences.
Snooker Betting Tips
Here are a few inside tips on mastering Snooker betting:
1. Know the players
Some Snooker players do better in "best of nine" matches but may struggle with tournaments with longer playtime formats. Get information from good sources and official websites only.
2. Bet on multiple players
Some people choose a Snooker finalist according to their betting horoscopes for this year. Although there's nothing wrong with that, informed bettors who put their money on multiple players have a higher chance of winning.
3. Play it safe
One of the safest strategies in gambling is to take advantage of the no deposit bonus promotions. Snooker betting is no different! The bonuses you get may allow you to make multiple bets without losing money.
4. Blood, sweat & Snooker
Big tournament bets are perfect choices if you want substantial bets or winnings!
Did we leave any name out?
Use our comment section to let us know if you think our article needs any extra information or if you have found here the details you're looking for! Your feedback is vital to our team, as we aim to shape our content to cater specifically to our Irish readers' needs!